US burger chain Shake Shack announces it is adding three plant-based items to its permanent menu, including the Veggie Shack, its first 100% vegan patty. The chain will also make its Non-Dairy Chocolate Shake and Non-Dairy Frozen Custard, developed in partnership with NotCo, a new part of its core menu.
"These impactful additions to our core menu give our guests more options"
NOTE: To be fully vegan, the Veggie Shack must be ordered without cheese, ShackSauce and with a lettuce wrap instead of bun.
According to Shake Shack, the new Veggie Shack required months of extensive R&D and taste tests in its New York City locations. Made with grains and seasonal vegetables, the patty features mushrooms, sweet potatoes, carrots, farro and quinoa, American cheese (non-vegan), crispy onions, pickles and ShackSauce (non-vegan.)
The burger is priced at $8.29, and will be available starting Friday May 5, but Shack App users have exclusive early access on Tuesday, May 2.
Also joining the permanent menu are two frozen treats: the Non-Dairy Chocolate Shake and Non-Dairy Frozen Custard, which Shake Shack created with food tech startup NotCo in 2022.
The Non-Dairy Chocolate Shake ($6.39) features hand-spun chocolate custard made with NotMilk, while the Frozen Custard offers chocolate scoops of NotMilk-based custard for $4.69 and up. Both items are launching Tuesday, May 2.
"A clear statement of our ability"
"Partnering up with Shake Shack used to be a dream of mine and one of the most ambitious milestones for NotCo," said Matias Muchnick, CEO and Founder, NotCo. "Having a tailored NotCo product in Shake Shack stores nationwide is a clear statement of our ability to create elevated tailored-made delicious and profitable versions of products in record time that appeal to the mass market."
Shack Shake previously introduced a veggie burger, the Shroom Burger, in 2014, but the patty contained cheese and could not be made vegan. In 2022, the chain partnered with NotCo to trial its first non-dairy milkshakes and custard at select locations in New York and Florida.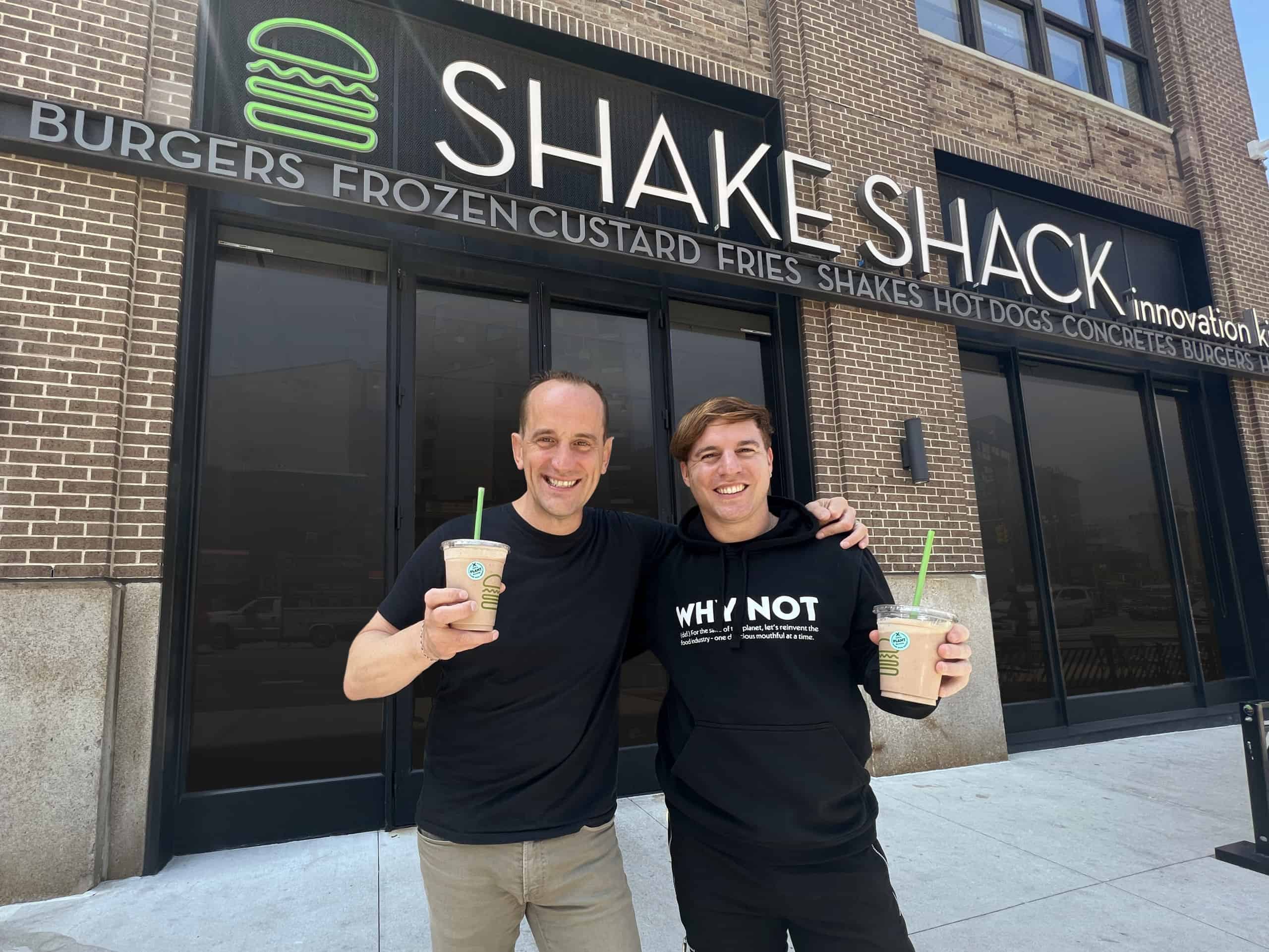 In addition to their food service partnership, Shake Shack founder Danny Meyer also became an investor in NotCo ahead of their planned IPO in 2021.
Last year, Meyer made an investment in another fast-growing plant-based brand – Atlanta -born burger chain Slutty Vegan. In May 2022, Meyer participated in a Series A round in which Slutty Vegan Founder and CEO Pinky Cole raised $25M to fuel her company's expansion.
Founded in 2004, Shake Shack operates 360 locations around the world, with 240 in the US. The majority of its restaurants are located in New York, Texas and Florida.
A fine-dining approach
"Since we started Shake Shack in 2004, our mission has been to serve up elevated versions of the classics that not only taste great, but are crafted with premium ingredients," shared Jay Livingston, Chief Marketing Officer, Shake Shack. "We take a fine-dining approach to culinary innovation and spent five years testing and refining our new Veggie Shack with our culinary team. It's packed with garden-variety vegetables and powered by farro and quinoa for a craveable, substantial bite."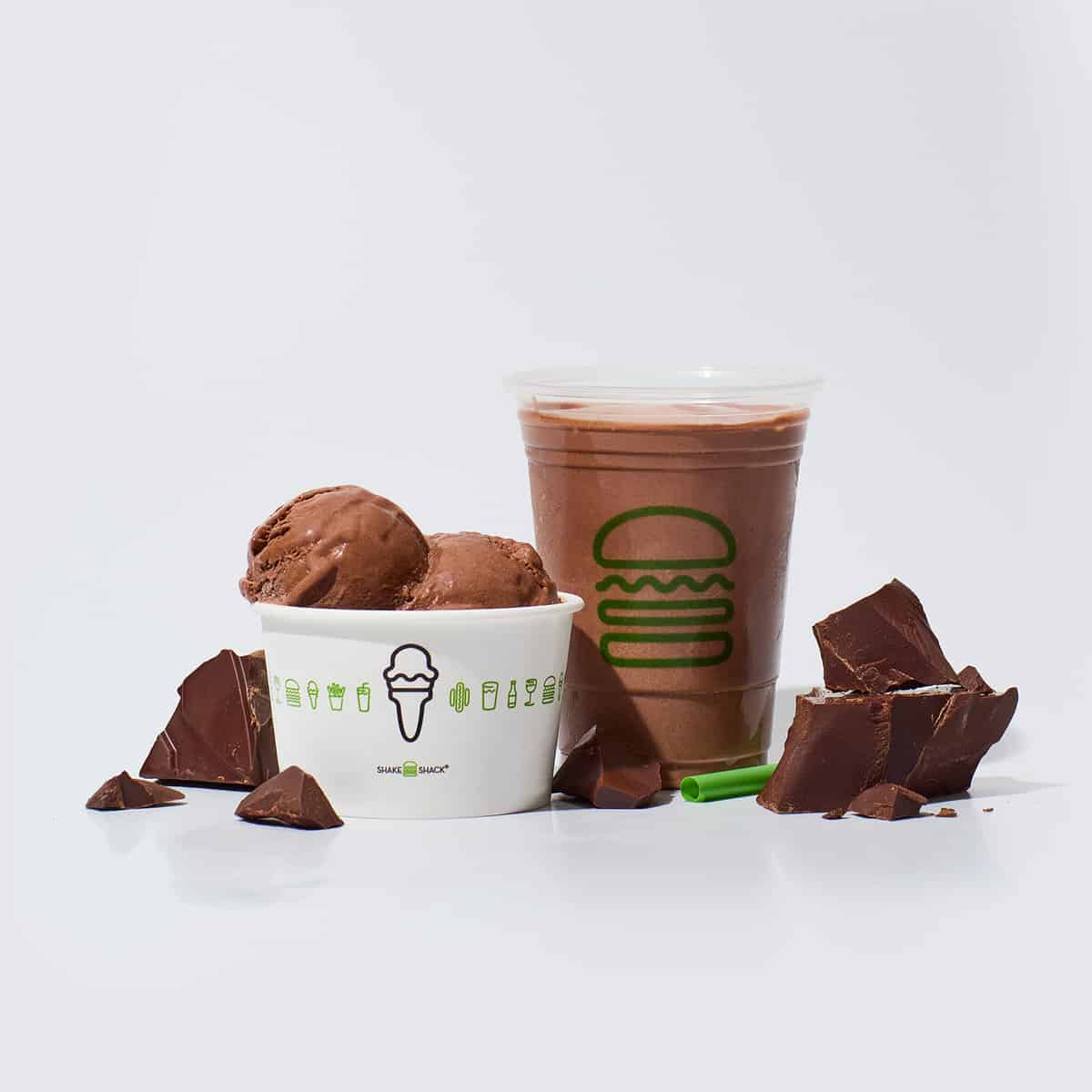 He added, "We're also excited about our new non-dairy items – the Non-Dairy Chocolate Shake and Non-Dairy Chocolate Frozen Custard are made with plant-based milk from food tech leader NotCo. These impactful additions to our core menu give our guests more options, and we can't wait to roll them out for Shack fans across the country."