Swedish chain MAX Burgers has launched its new Supreme Green meatless menu, as the company works towards the goal of making half the burgers it sells red-meat-free.
MAX Burgers' original Green menu was introduced in 2016, and the chain has now debuted more meat-free options to "make going green the natural choice". These include the vegan Real Green Burger, which is made from mung beans, and the lacto-ovo vegetarian Crispy Supreme burger, made from Swedish yellow peas.

"Food accounts for 33% of a Swedish household's climate footprint."
Fully plant-based items on the Supreme Green menu also include the Plant Beef Burger and the Crispy Green Nuggets. Some options are not suitable for vegans as they contain dairy cheese.
Founded in 1968, MAX Burgers is Sweden's oldest restaurant chain and now has 191 locations; most are in its home country, but the chain also has restaurants in Poland, Denmark, Norway, and Egypt.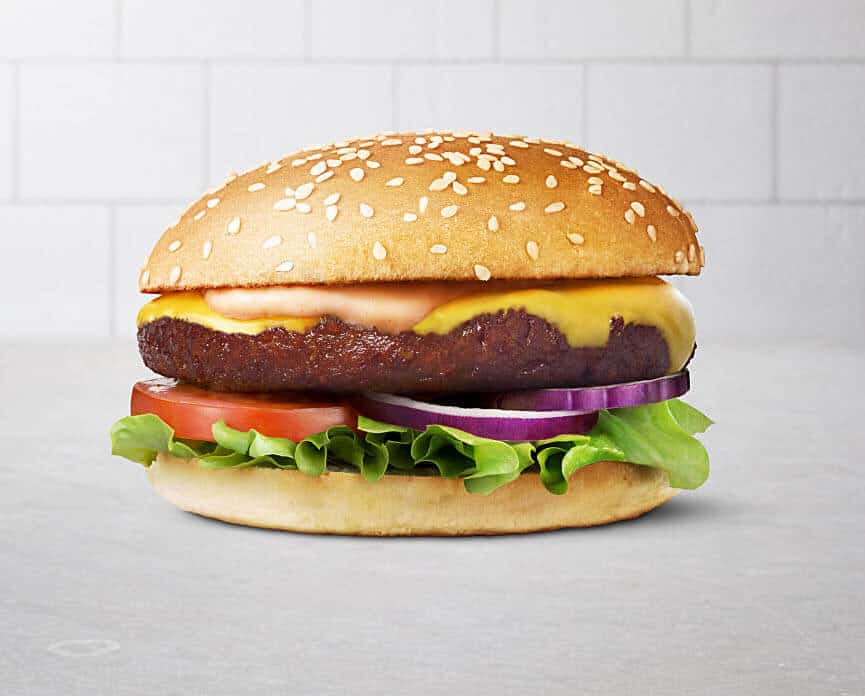 30% drop in emissions
MAX Burgers has been working to become more sustainable for some time, reporting in 2018 that up to a third of its sales came from meat-free products. In 2008, the chain became the first restaurant in the world to carbon label each dish on the menu, and began offsetting its carbon emissions through initiatives such as tree planting. Since then, the company has ensured the planting of over three million trees.
In 2019, MAX Burgers launched its first alt meat burger and won a UN Global Climate Action Award in recognition of its efforts to reduce emissions. Calculations from the World Resources Institute show that the chain cut emissions by 30% per 1000 kcal between 2015 and 2021 — double the rate it was aiming for.

"According to the Swedish Society for Nature Conservation, food accounts for 33% of a Swedish household's climate footprint. So if we are going to save the planet, we need to change our eating habits. Here at MAX, we want to help our guests to make climate-smart and sustainable choices that always deliver on taste – this is what drives our product development. And so we're expanding our range of green meals via the new Supreme Green menu, which also introduces two innovative new burgers," said Kaj Török, sustainability manager at MAX Burgers.