Vegan blogger, writer, and event planner Sean O'Callaghan (Fat Gay Vegan), announces the launch of Vegan Culinary Cruises -the world's first fully vegan, 5-star luxury cruise company. "Vegan Culinary Cruises is thrilled to announce a world class all-vegan, all-luxury, all- inclusive, cruise adventure in Vietnam and Cambodia on the grand Mekong river for July 2020," says Sean.
The Mekong cruise, the first venture by Vegan Culinary Cruises has been designed to be a relaxed, inclusive, and safe adventure aimed towards vegan LGBT travellers as well as their friends and families.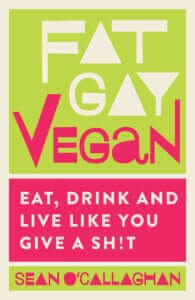 Sean says, "As a gay person, I have often longed for an LGBT-friendly vegan vacation opportunity. I know what it is like to put a lot of effort into planning and paying for a holiday and I want to know that every part of my trip celebrates who I am. My partner and I want to feel safe and relaxed whether we are in our cabin, sharing cocktails in the bar, or dining together at night. Vegan Culinary Cruises helped me turn this dream into a reality for me and my LGBT community".
The Mekong adventure is the world's first fully vegan cruise created for LGBT travellers and their friends and runs from 4th to 11th July, 2020. A pre-cruise land tour in Siem Reap is available at additional cost.
The luxurious Mekong river cruise, which also welcomes non-LGBT friends and family members, combines places rarely visited with World Heritage Sites, exploring the cultures of Vietnam and Cambodia.
All aspects of a Vegan Culinary Cruises adventure have been curated to be vegan friendly. This includes high-end menus and cuisine, cabin amenities and toiletries, onboard activities and presentations, and onshore excursions.
For full information visit veganculinarycruises.com or email [email protected] with enquiries.