Western University in Ontario, Canada, has exceeded its initial commitment to introduce plant-based meal options in its residence dining halls.
The institution, which had originally pledged in May to make 40 percent of its dining hall menus plant-based by January 2024, has surpassed this goal ahead of schedule. As of September 2023, 43 percent of the meals offered in Western University's dining halls are plant-based, according to Colin Porter, the university's director of hospitality services.
"The lower we eat on the food chain, the better it is for our environment, as well as for our health and animal welfare"
This achievement comes as a result of Western University's collaboration with the Humane Society International, making it the first institution in Canada to commit to a plant-based goal through an audit process. The collaboration also involved a professor from the Department of Nutritional Sciences at the University of Toronto.
This follows other recent initiatives that have been bringing plant-based food to universities, including the 3D printing plant-based robot chef at the University of Denver and the Plant-Based Universities campaign (PBU) in the UK.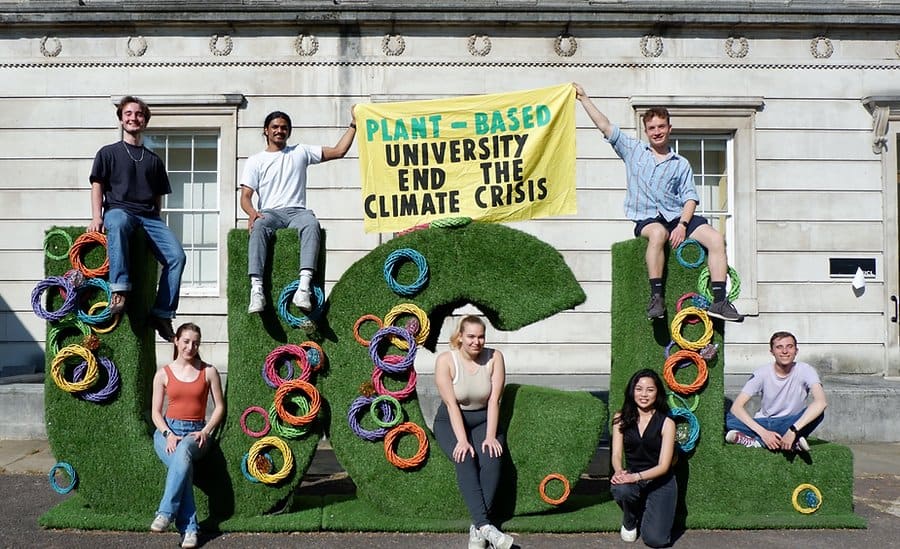 50% by 2025
Porter noted the accountability aspect of the commitment, telling the Western Gazette, "I think sometimes it's easy to set a target, but it's great if somebody holds you accountable." Over the summer, the Humane Society International's Forward Food program provided extensive training to the university's chefs, enabling them to create diverse vegan menus for the residence dining halls.
Canada's Forward Food program is instrumental in this initiative, providing plant-based culinary training to chef participants at Western and three other universities, including the University of Guelph, the University of Windsor, and Hamilton's McMaster University.
Porter emphasized that this shift responds to students' requests for healthier options, with the aim of increasing plant-based foods by 50 percent by 2025 while maintaining traditional menu items.