The Talk of the Town Restaurant Group, encompassing six restaurants in Central Florida, has partnered with Israeli food tech Chunk Foods to offer a plant-based steak across its locations, starting with Charley's Steak House, a traditional fine-dining steakhouse.
The restaurant group, which says it has been seeking a vegan meat option for years in every food tech event, has committed to the purchase of 100,000 units of Chunk Food's plant-based steak, confident of its superior quality, reports Business Insider.
"If it's not the best, we won't serve it"
"We are reshaping the steakhouse experience and catering to the expanding tastes and preferences of today's consumers. At our core we serve the finest steaks and seafood and we have been searching for over 15 years for a plant-based option for our guests that meets our standards," said Seth Miller, VP and CEO of Talk of the Town.
"We are excited to introduce our customers to Chunk steak, this partnership provides a solution that is in line with our quality expectations that we place on every item we serve. If it's not the best, we won't serve it," he added.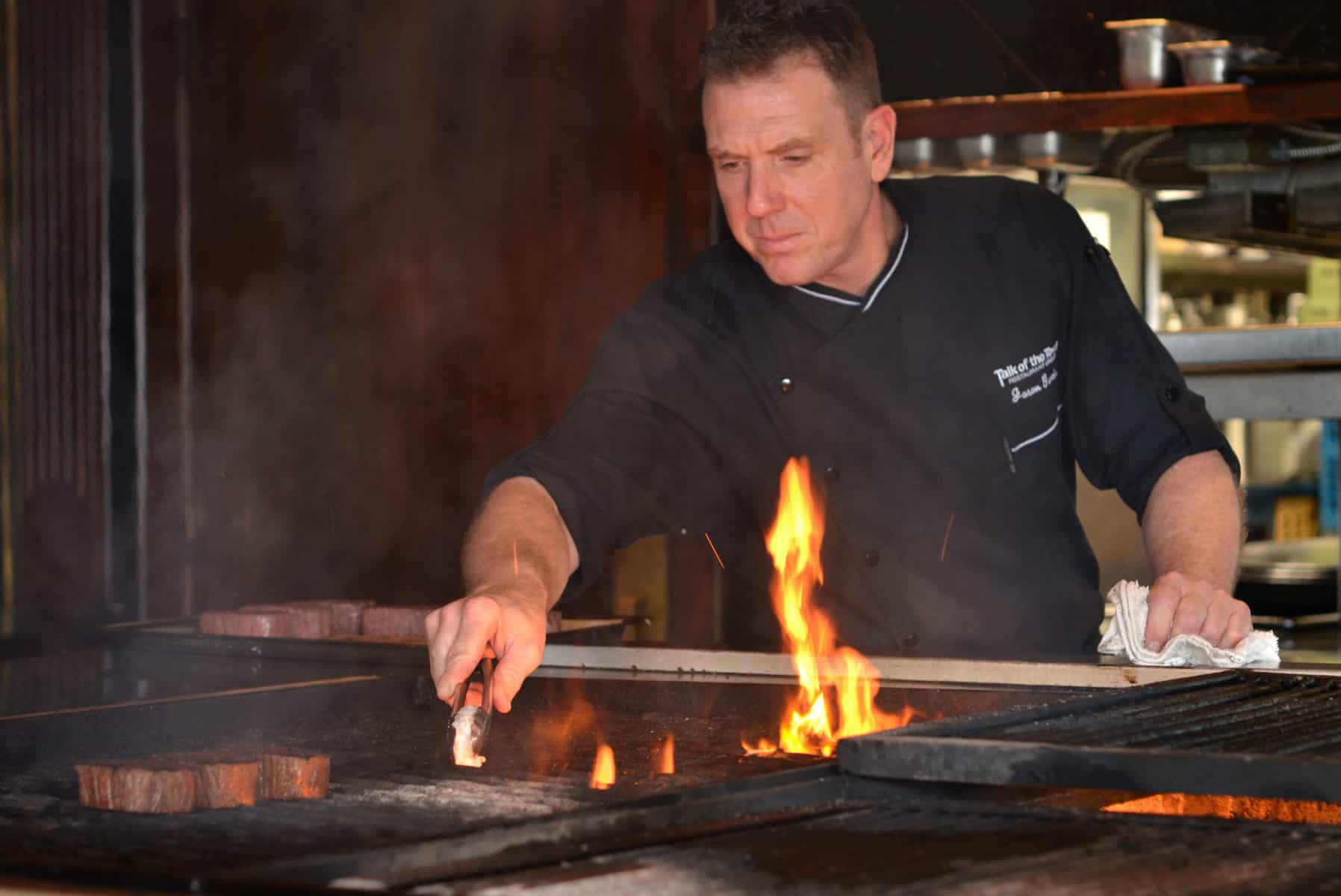 The first steakhouse chain to add plant-based steak
The 6-ounce alternative will debut today at Charley's Steak House store in Orlando, selling at $69 and presented on the menu as the "F U Filet Mignon — Freaking Unbelievable Plant-Based by Chunk.
According to Chunk Foods, it will be the first time a steakhouse in the USA offers a plant-based filet. Over in the UK, chef Marco Pierre White offers 3D-printed vegan steaks produced by Redefine Meat at his Steakhouse Bar and Grill in Plymouth.

Additionally, Chunk Foods' steak will roll out by October into other Talk of the Town dining concepts, including two Charley's Steak House, FishBones, Texas Cattle Company, and Vito's Chop House, reports Business Insider.
"Talk of the Town Restaurant Group is leading the pack, and together, we're ensuring that all guests, regardless of dietary preference, can enjoy an exceptional steakhouse experience," said Amos Golan, Chunk Foods' founder and CEO.
"Make no misteak"
Chunk Food says it has found a way to replicate the texture, color, and taste of beef using fermentation technology and food-grade microorganisms to transform soy, wheat, beet juice, and coconut oil into a meat analog. Moreover, it claims its tech can control the direction and thickness of the fibers and even the juiciness of the cuts. The end product is a cholesterol-free filet that contains over 25 grams of protein, fortified iron, and B12. According to Chunk Foods, it can be grilled, fried, and even boiled to make stews.
Founded in 2020, Chunk Foods raised $2 million in a pre-seed funding round led by venture fund Stray Dog Capital. And this April, the food tech raised $15 million to build a facility in Israel (set to launch in June this year) that could produce millions of plant-based steaks annually.
Like other companies working in the plant-based whole-cut scene, Chunk Foods is just starting out. It began testing its operations in the last quarter of 2022, launching in New York City restaurants, including Coletta, Anixi, The Butcher's Daughter, and Willow Vegan Bistro.
The new expansion with Talk of the Town Restaurant Group is certainly a game changer for the company. "Make no misteak, we just made history by becoming the first plant-based steak to be offered at a traditional steakhouse chain," shared the company on social media.