Celebrity chef Gordon Ramsay has opened a new location of his Hell's Kitchen chain in Washington, D.C. The first to be located outside a hotel or casino, the restaurant is also distinctive in other ways — it is the only one to have a dedicated vegetarian and vegan menu.
In fact, 60% of the menu is said to be meat-free, featuring dishes such as tofu scallops, beet wellington, vegan butternut-squash risotto, and quinoa salad. The huge 14,800-square-foot location is reported to already be fully booked for the next month.

"I can finally admit that I actually love vegan food"
Some may find the vegan-friendly menu surprising, given that Ramsay has often been disdainful of plant-based food and once said he was "allergic to vegans". However, the chef has been starting to change his tune for a few years, tweeting in 2018 that he was "going to give this vegan thing a try" as he launched a plant-based pizza at one of his London restaurants. The following year, he added the Impossible Burger to the menu of another restaurant, this time in Singapore.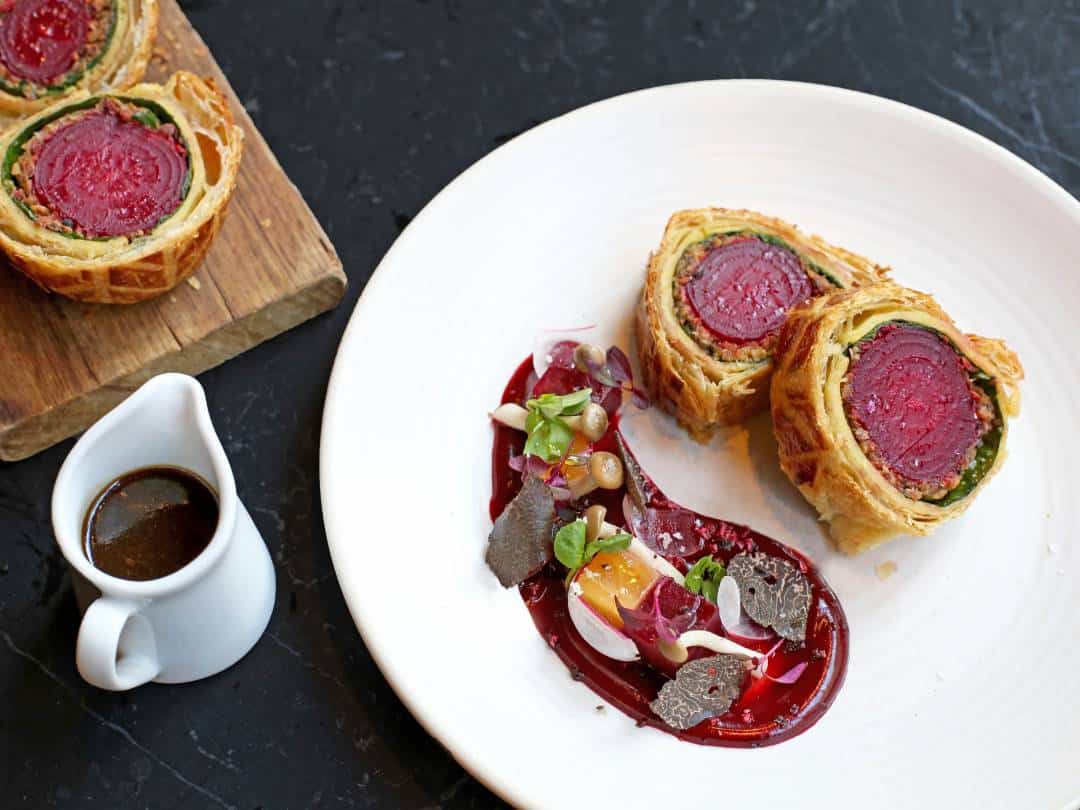 Gordon Ramsay's secret
In 2021, Ramsay unexpectedly became one of the faces of Silk oat milk as part of its G.O.A.T (Greatest of All Time) campaign. The brand playfully named him the "G.O.A.T of Yelling in Kitchens".
Then, on a 2022 episode of US Masterchef, Ramsay revealed a secret that shocked contestants.
"It's a secret that's so big, I'm almost afraid to say it on national television," he said. "After all these years, I can finally admit that I actually love vegan food. It's taken me 20 years to get to this point. Thanks to the kids, I've realised it's OK to be vegan… SOMETIMES!"