Hart House, the plant-based quick-service restaurant (QSR) founded by comedian Kevin Hart, is gearing up to celebrate its first anniversary in style. In just 12 months, Hart House has rapidly expanded to four locations across Southern California and has also hit the road with its own food truck. To celebrate the milestone, two of the So-Cal locations invite customers to "Party With Hart."
The Hollywood and University Park South locations of Hart House will host anniversary parties on August 25, from 6 pm to 8 pm, where guests can enjoy swag giveaways, games, and live music.
Additionally, Hart House has joined forces with WHIPT, the creator of plant-based whipped toppings, to offer a special edition milkshake to mark the occasion. The "House Party" vanilla mint shake will be topped with WHIPT's coconut vegan whipped topping. This limited-time delight will be available from August 25 to September 12, coinciding with National Milkshake Day.

As part of the event, WHIPT has announced daily gift card giveaways worth $100, spanning from August 25 to September 12. Milkshake fans stand a chance to win a $100 Hart House gift card by sharing their shake experience on Instagram, tagging @WHIPTdreams and @myharthouse, and using the hashtags #MYMILKSHAKE and #WHIPTDREAMS.
Plant-based for the people
Hart House has been on a mission to provide plant-based goodness "for the people" over the last year with its menu featuring plant-based comfort food like burg'rs, chick'n sandwiches, salads, nuggets and milkshakes, all crafted with real ingredients, free from antibiotics, hormones, artificial colors, and preservatives.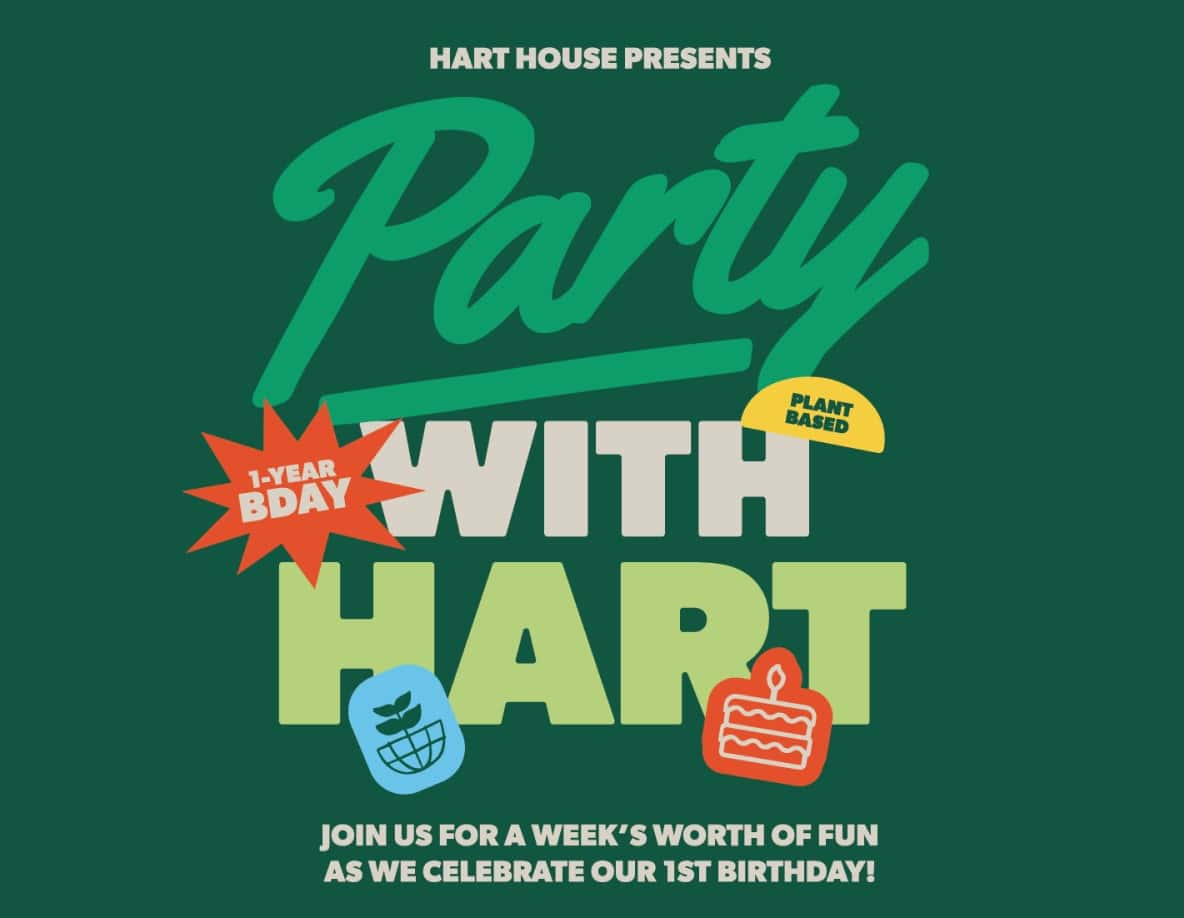 "We want to be plant-based for the people; not for the people in Hollywood who can afford a $19 burger, but for all the people — for Kansas City, for Compton, for Tallahassee, for Jacksonville, for Minneapolis," said Andy Hooper, Hart House's CEO and founding partner. "So you'll see our burg'rs and chick'n sandwiches are at the $5, $6, $7 price point, not at the $12, $13, $14 price point."
As August 25 approaches, join Hart House in commemorating a year of incredible plant-based takes on American classics and visit one of their locations to enjoy the limited-time "House Party" milkshake.