Ingka Group, which operates hundreds of IKEA stores worldwide, has launched a new food and beverage concept.
As reported by Forbes, the concept will be called Saluhall in tribute to traditional Scandinavian market halls. 80% of food served will be plant-based, 60% of vendors will be local, and 40% of food will be Nordic-inspired. All operators will be plastic-free, with no waste sent to landfill. In a first for Ingka, there will be no beef on the menu.
Saluhall locations will mostly open at smaller city centre sites rather than larger IKEA-style stores. In fact, IKEA itself has begun opening smaller, more "local" stores.
"We are looking to add the concept to our growing number of urban centres and the format is flexible and can operate from spaces of 800 sq ft to 2,500 sq ft," Stéphane Keulian, F&B concept development leader at Ingka Centres, told Forbes.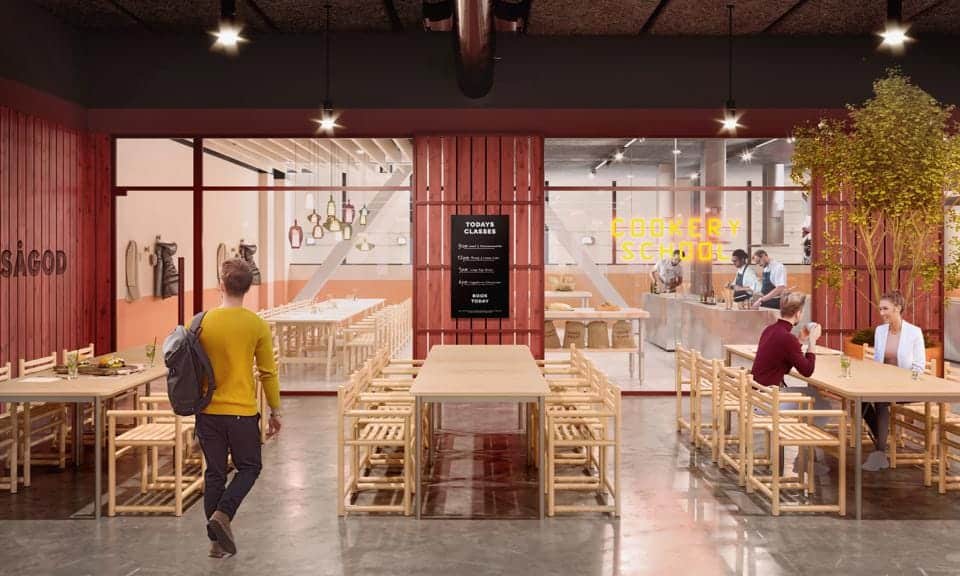 IKEA's plant-forward direction
In 2020, IKEA announced that it would make 50% of its canteen food and 80% of retail food plant-based by 2025 to meet sustainability goals. True to its word, the chain has been rapidly expanding its plant-based options worldwide, including the launch of seven new vegan meals in Japan, vegan gyozas in Singapore, and plant-based meatballs in Canada.
"IKEA wants to make healthy and sustainable choices the most desirable option, by for example demonstrating that plant-based food can be really delicious. Research confirms the importance of making sustainable products affordable and desirable, and IKEA can really make a positive difference here," said Lena Pripp-Kovac, Chief Sustainability Officer at Inter IKEA Group.