Students at Kent University have voted for a transition to 100% plant-based catering from 2027 in a proposal that aims to reduce the impact of animal agriculture on the environment. The policy motion, voted for by 450 students at Kent University, will now be discussed by the university's Board of Trustees.
The Plant-Based Universities campaign has witnessed increasing success in the UK, with the universities of Birmingham, Stirling, and Cambridge voting for fully plant-based menus.
The move closely follows news from earlier this week that Brakes, the UK's leading food wholesale supplier, has launched an initiative urging educational settings to serve plant-forward meals. "A plant-forward approach is a virtuous circle providing a sustainable, healthy, and cost-effective way of catering," said Lisa Johnson, sector marketing manager for education at Brakes.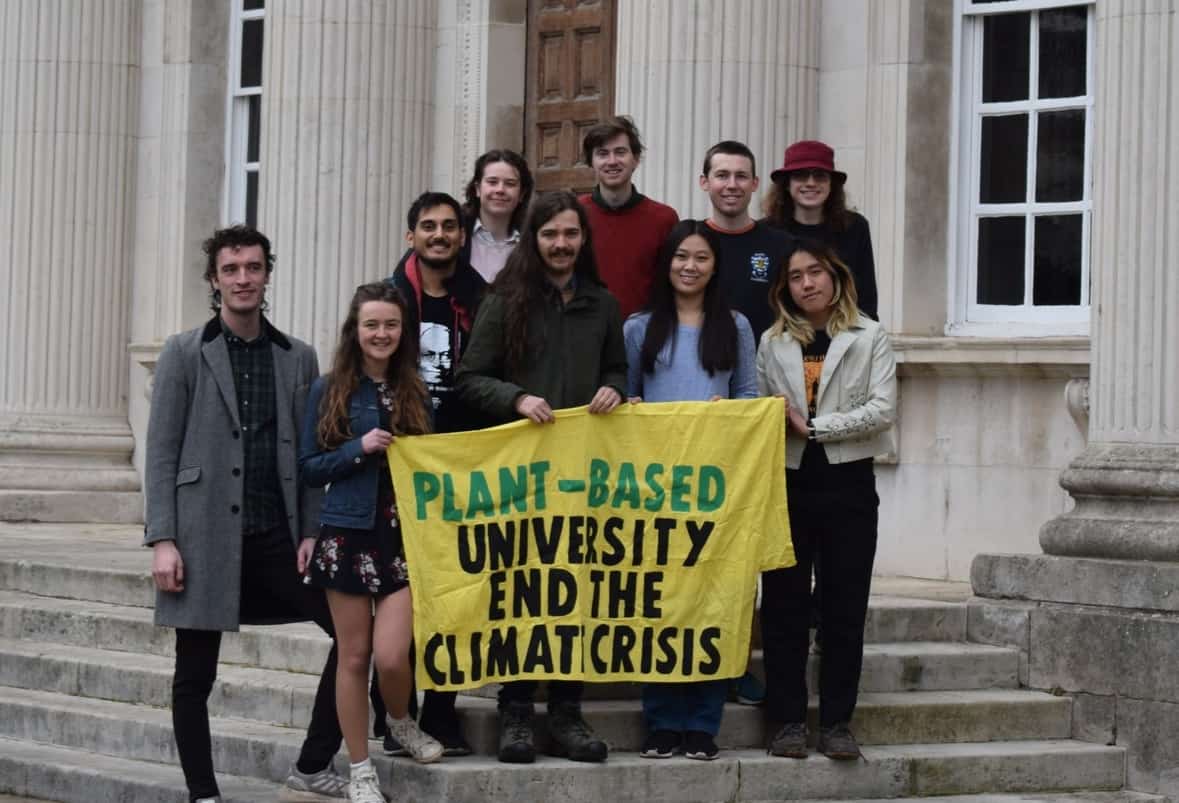 Meanwhile across the pond in the US, catering giant Sodexo is collaborating with the Humane Society of the United States and recently updated its pledge which now aims to make 50% of its college campus menus plant-based by 2025.
The why
Animal agriculture is responsible for 32% of human-caused emissions of methane – a powerful greenhouse gas – and is also responsible for most of the greenhouse gases caused by the food system. Policies are urgently required to support the transition to plant-based diets, such as through public procurement, research and development, and subsidies for farmers to transition to alternative protein production.
"It's really encouraging to see university students take this significant and necessary step towards adopting climate friendly diets," Jasmijn de Boo, CEO of ProVeg, said.
"Global greenhouse gas (GHG) emissions from animal agriculture are twice those from plant-based diets, so actions like the one taken in Kent need to be welcomed and encouraged. We congratulate the students on taking a stance for the climate.
"It is also vitally important that younger generations are empowered to act in the face of the climate crisis as they will be more impacted by the effects of climate change than older generations," she added.