South Korea's biggest fast food burger chain, LOTTERIA, has announced the launch of a new version of its plant-based burger Ria Miracle Burger across its 1,300 locations in South Korea.
The new offering is a renewal of its plant-based burger Ria Miracle Burger I, which the company introduced in 2020, featuring alternative meat burger patties made of wheat proteins.
The burger chain says the refreshed Ria Miracle Burger II features 100% vegetarian patties made with soy to achieve a texture and mouthfeel similar to animal beef, adding that it comes served with tomatoes, lettuce, and a garlic soy onion sauce for "full flavour."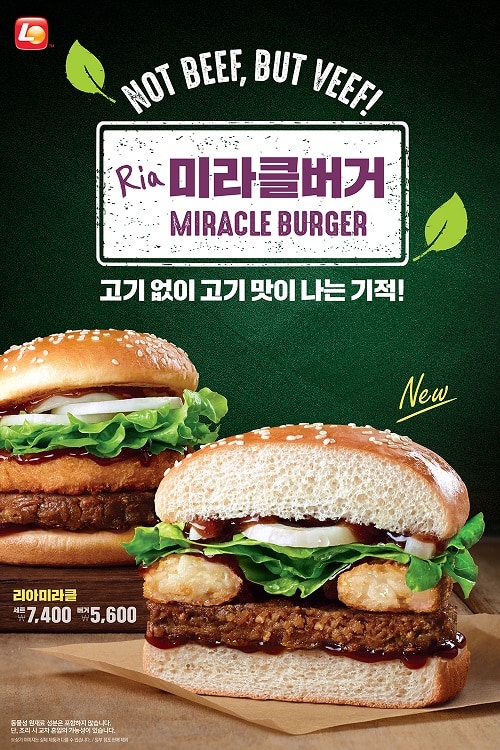 LOTTERIA is run by LOTTE GRS, a global service restaurant company that opened LOTTERIA's first branch back in 1979, "South Korea's first-ever hamburger franchise."
In the last 40 years, the company has successfully launched many Korean restaurant brands aside from LOTTERIA, including Angel-in-us Coffee, Krispy Kreme Doughnuts, Villa de Charlotte, and The Food House.
"With rising awareness of the environment and aversion to animal cruelties, an increasing number of customers is preferring vegetarian meat," said an official of Lotteria to The Korea Economic Daily.