Plant-based restaurant Mallow is set to open a second location in London's Canary Wharf district, two years after its first restaurant arrived in the UK capital.
Located at the new Wood Wharf development, the restaurant will seat 100 customers indoors across two floors, plus a further 50 on an outdoor terrace. The menu will include dishes such as spinach dahi puri with lime, coconut sambol and blackcurrant tamarind chutney, and aubergine muhammara borek with green tabouleh, smoked aubergine cream, and ezme.
Mallow says it serves "seasonal, sustainable food, inspired by cuisines from all over the world". The restaurant aims to minimise waste and source food from small local businesses wherever possible.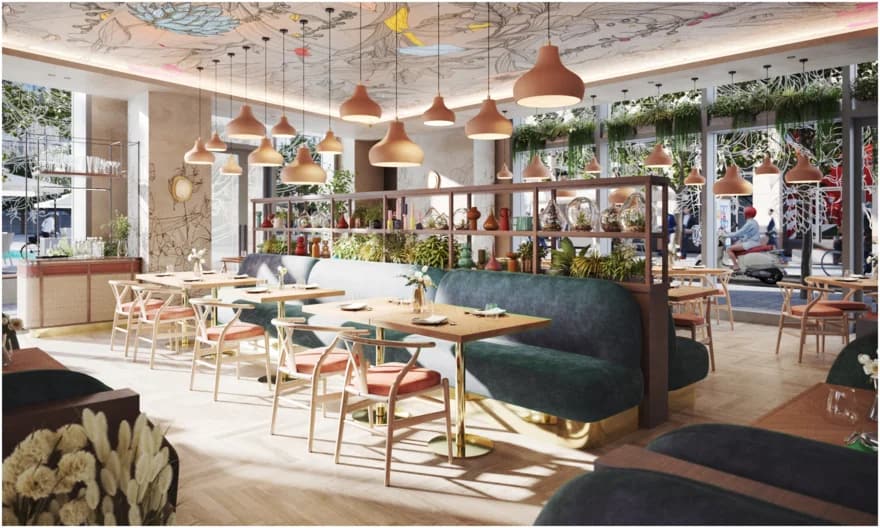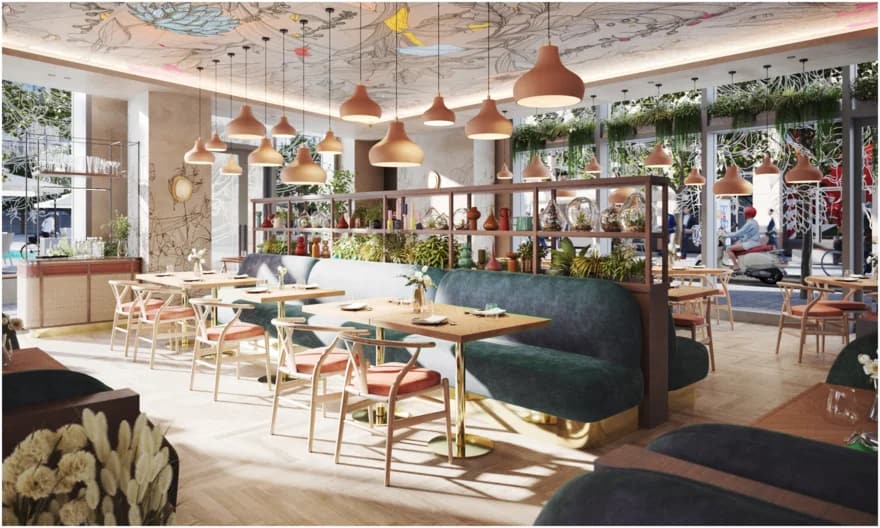 "The perfect location"
Mallow is operated by the team behind well-known London restaurant chain Mildreds. Founded in 1988 as a vegetarian cafe, Mildreds is now fully plant-based and has five locations across the capital. The most recent opened in Covent Garden last year.
"Wood Wharf is a thriving, social, and sustainable community where people live and work," said Sam Anstey, managing director at Mildreds. "It felt like the perfect location to open a second Mallow restaurant, and we're proud to be opening among some of London's most iconic restaurants, bringing vibrancy to the local area. We hope Mallow will offer a welcoming space for local residents, office workers, and visitors to enjoy plant-based dining, whether meeting for breakfast, lunch, brunch, or dinner."
The new Mallow location will open over the summer.