Meati Foods last week unveiled an evolving series of chef partnerships called the "Meati Culinary Collective," in which its mycelium-based meat alternatives will be prepared by well-known and prominent chefs.
This spring, Meati is collaborating with the following chefs: David Chang of world-renowned Momofuku and Majordomo Media; two-time BBQ World Champion Charlie McKenna, chef-owner of Lillie's Q in Chicago; and chefs Tom Colicchio and Evan Funke. These chefs will showcase curated recipes, original content and meals featuring Meati products both in the restaurant and at home via Meati kits.
"I've been following plant-based innovation closely for years," says David Chang, chef and founder of Momofuku and Majordomo Media. "I can say without hesitation that the food Meati delivers is second to none in terms of clean label, texture and flavor. I'm thrilled to be part of the team and the mission and want to bring the power of Meati to life."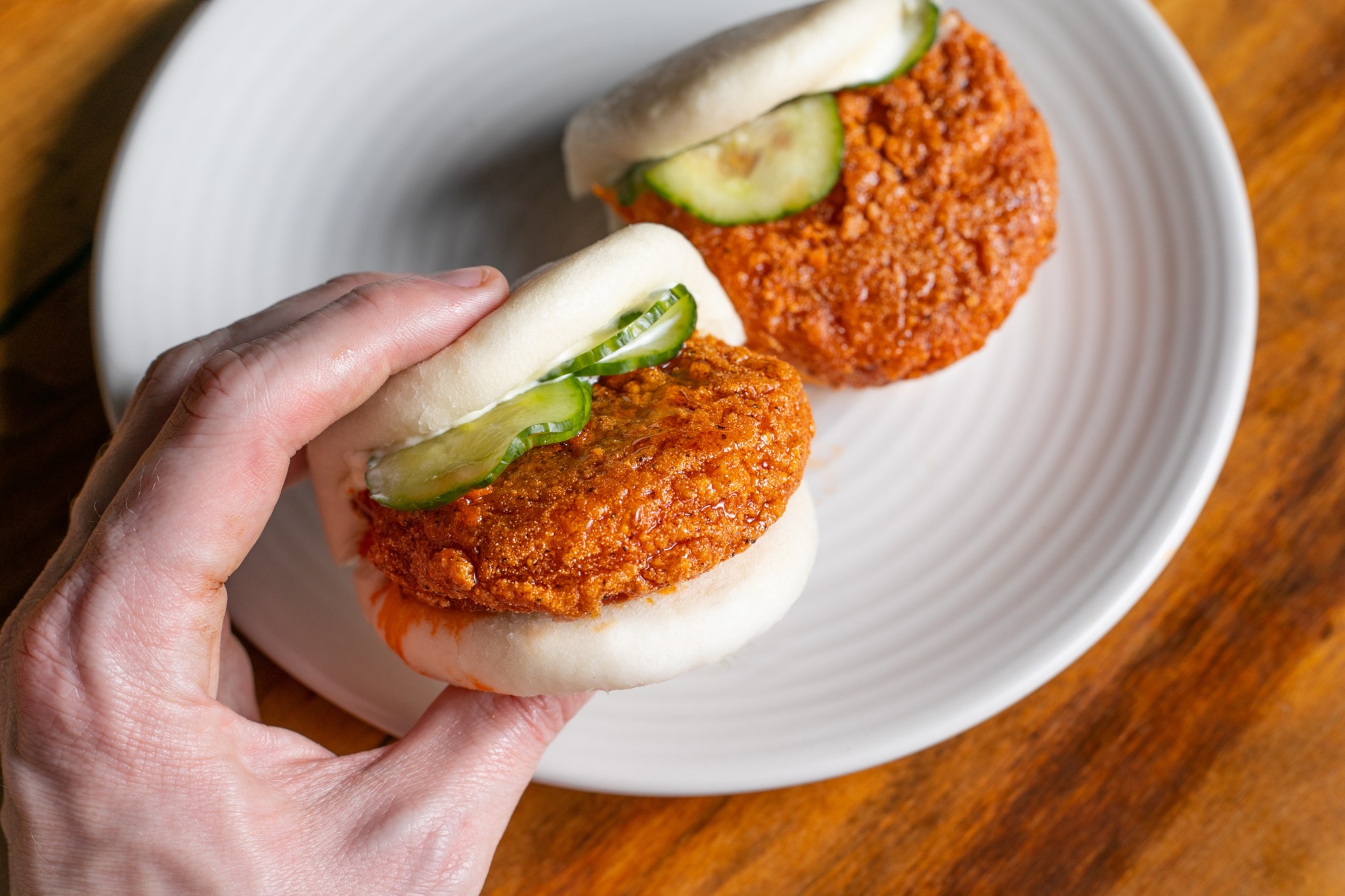 The launch of the collective follows Meati's recent announcement it is to build a "mega ranch" that will surpass in scale the largest animal-based ranch in the United States. To rapidly scale and drive accessibility to Meati products, the company will continue to expand its reach through national and local retail and foodservice partnerships and plans to be available through a national omnichannel presence by the end of 2023.
The dishes created by Chef David Chang are:
Meati Crispy Cutlet Buns are now available until May 23rd at Momofuku Noodle Bar, 171 1st Ave., New York, NY 10003
Meati Carne Asada Lan Larb Salad is now available until May 23rd at Majordomo, 1725 Naud St, Los Angeles, CA 90012
Gochujang Double Fried Meati Nuggets with Garlic Sesame will be available from February 27th to May 23rd at Momofuku Ssäm Bar, 89 South St Pier 17, New York, NY 10038
"The trust we have received from recognized chefs who are part of the Meati Culinary Collective speaks to the unmatched, differentiated product Meati has to offer," said Tyler Huggins, CEO and co-founder of Meati. "Endorsing these renowned chefs is one thing, but seeing their passionate Meati creations come to the table in their world-class restaurants is especially meaningful as we begin Meati's massive expansion this year and introduce our products to many new consumers across the country."
In addition to restaurant offerings and meal kits, consumers can expect an announcement of expanded availability soon. More info at Instagram or www.Meati.com.