Plant dairy innovator Miyoko's Creamery announces it is partnering with Dot Foods, North America's largest food industry redistributor, to bring its award-winning Plant Milk Mozzarella and Butter to US food service nationwide. Through the partnership, Miyoko's plant-based products – which have been developed for all culinary and baking applications – will become available to over 5,000 food service distributors across the country.
"Our goal is to be in every household and on every menu, giving consumers the choices they want"
According to the company, it strives to create artisan plant-based cheeses and butter that challenge category norms with taste appeal and culinary excellence. The new lineup at Dot Foods includes:
European Style Plant Milk Butter –

A cultured and churned butter made using traditional methods that melts, spreads, bakes, and browns.

Pourable Plant Milk Mozzarella

– A first-of-its-kind, organic cashew milk made without the melt-inhibiting ingredients typically found in plant-based cheese. The mozzarella pours over a pizza to create a cheesy layer that bubbles and browns.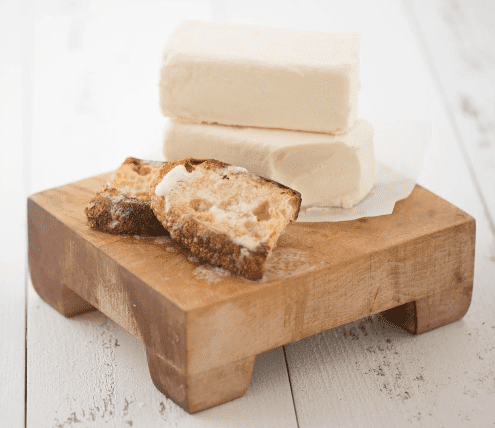 "We are thrilled about our distribution partnership with Dot Foods, as it enables us to scale our food service footprint significantly," said Marc Asmussen, Miyoko's Creamery Director of Sales, Food Service. "Consumers everywhere- from vegans to flexitarians- are seeking better-for-you and tastier dairy-free and lactose-free options with cleaner ingredients when dining out. Our products appeal to consumers and professional chefs alike."
Supporting growth
"Miyoko's continues to be an innovator in the plant-based space, and we are excited to make their products more accessible through our network of distributors," said Rodd Willis, Dot's director of natural and specialty. "The Miyoko's brand is highly sought-after, and we hope that our partnership will support their overall growth moving forward."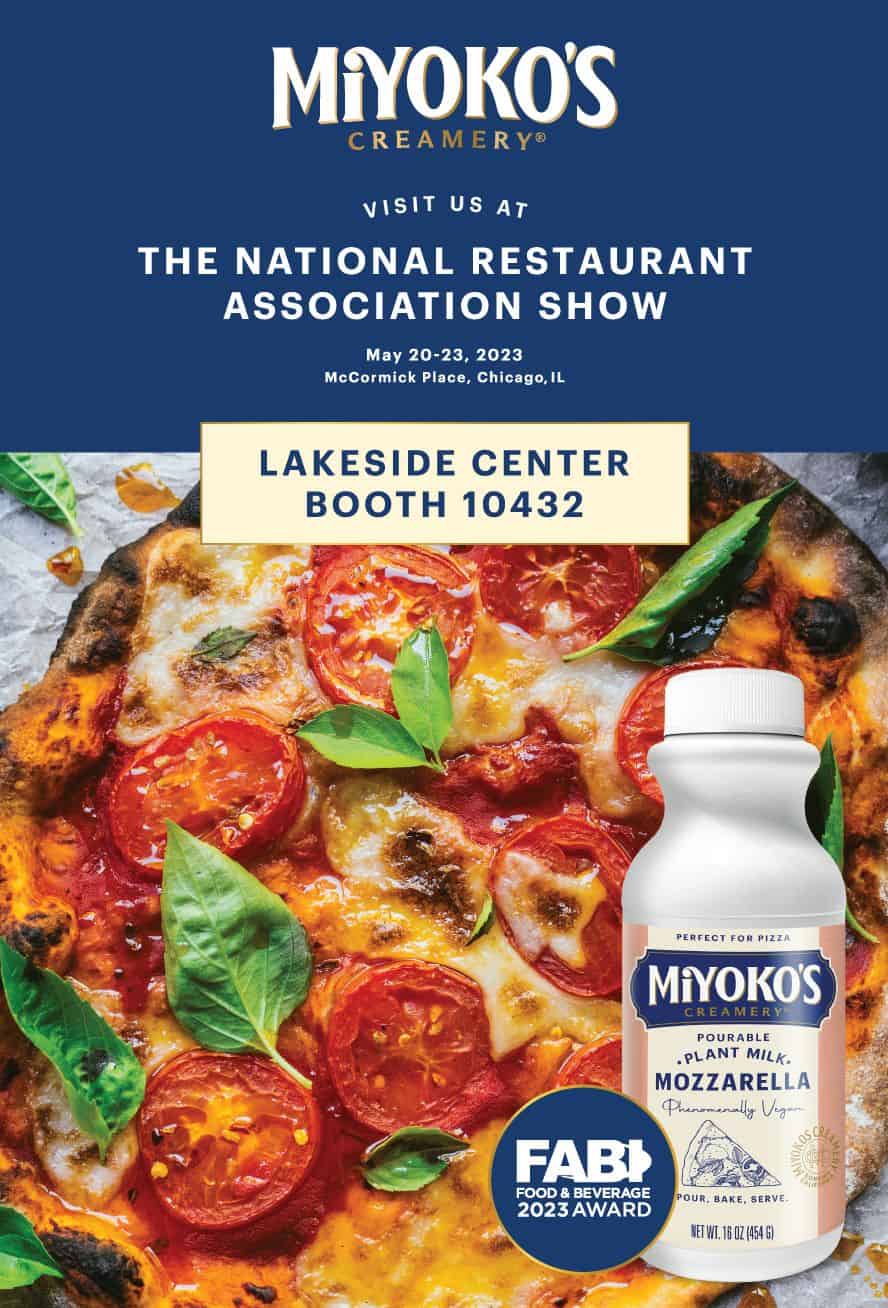 Pivotal moment
The company will showcase its products at the upcoming National Restaurant Association Show, taking place in Chicago from May 20-23 in Chicago.
"This is a truly exciting and pivotal moment for our company and our team," said Rebecca Infusino, Chief Customer Officer. "As we look to help inspire and build a more compassionate and sustainable food system through crafting high-quality, and nourishing plant-milk products, our goal is to be in every household and on every menu, giving consumers the choices they want. We are excited to be on our way with Dot Foods."