US chain Peet's Coffee has revealed its spring menu for 2023, which is focused on plant-based ingredients.
The menu features new drinks such as the Lavender Vanilla Almond Latte and Lavender Cold Brew Oat Latte, along with a popular option that was previously off-menu — the Vanilla Almond Matcha Latte. The Plant-based Mediterranean Flatbread wrap, first offered as part of last year's spring menu, will return for 2023.
Additionally, Peet's will drop its surcharge on plant-based milks during April to celebrate Earth Month. The chain reports that 21% of the beverages it sells are now customised with plant-based milks, while over 34% of the total amount of milk it uses is non-dairy.
"With higher-than-ever demand for plant-based milks in customer orders, Peet's recognizes the importance of celebrating plant-based ingredients and offering it at an affordable (or in this case, free!) price point," says the chain.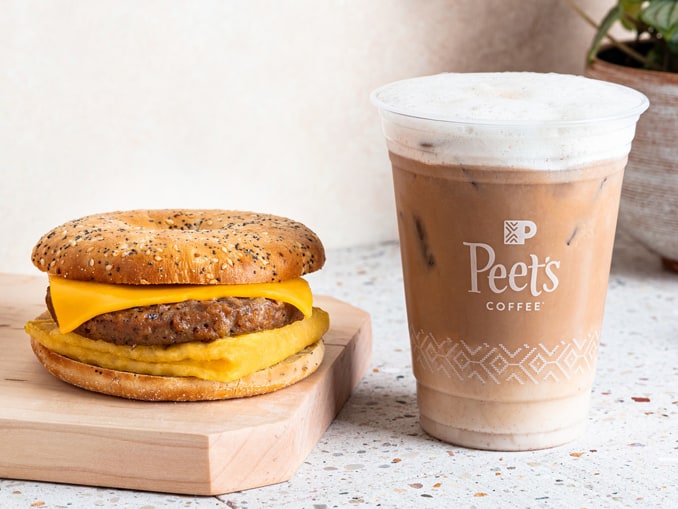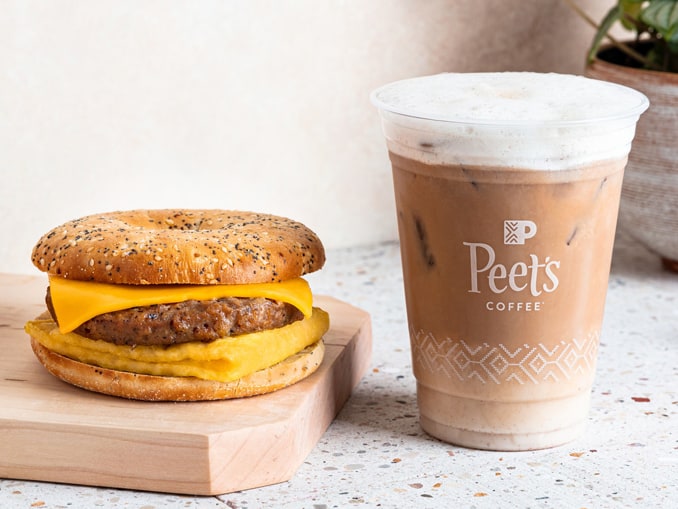 Expanding beyond alt dairy
Over the past two years, Peet's has been working to improve its plant-based options, starting with the 'Everything Plant-Based Sandwich' in 2021. The sandwich contains Beyond Sausage, JUST Egg, and melted vegan cheddar, and was made permanently available last year.
"We are thrilled to join forces with Beyond Meat and JUST Egg to bring Peet's a delicious breakfast sandwich made with all plant-based ingredients," said Lori Fulmer, Senior Food R&D Manager at Peet's. "As consumers continue to demand more plant-based options we have expanded beyond alternative dairy, setting our sights on a plant-based breakfast sandwich that is not only better for the planet, but also every bite as delicious as your typical animal-based breakfast sandwich."
Peet's spring menu debuts on March 22.