UK food service chains Pret a Manger and The Real Greek are the latest to introduce new offerings as Veganuary experiences its biggest ever year in a decade.
Pret A Manger
Freshly prepared food and organic coffee chain Pret A Manger (Pret) will introduce two new vegan sandwiches featuring Violife's Smoky Cheddar Slices just in time for Veganuary. According to Violife, this marks the first time the food chain has launched Violife's vegan cheeses in its menu options.

The new vegan sandwiches will be available in Pret A Manger stores across the UK from 11th January 2023:
Spicy No'duja Toasted Focaccia: Rosemary focaccia with mushroom No'duja, red pesto, red pepper, fresh basil leaves, and Violife's vegan cheese.
Plant Ploughman's Baguette: Fresh baguette filled with Violife's vegan alternative, spicy chipotle ketchup, and Pret's pickle chutney, finished with roasted tomatoes, sliced red onions, and a salad mix.
The Real Greek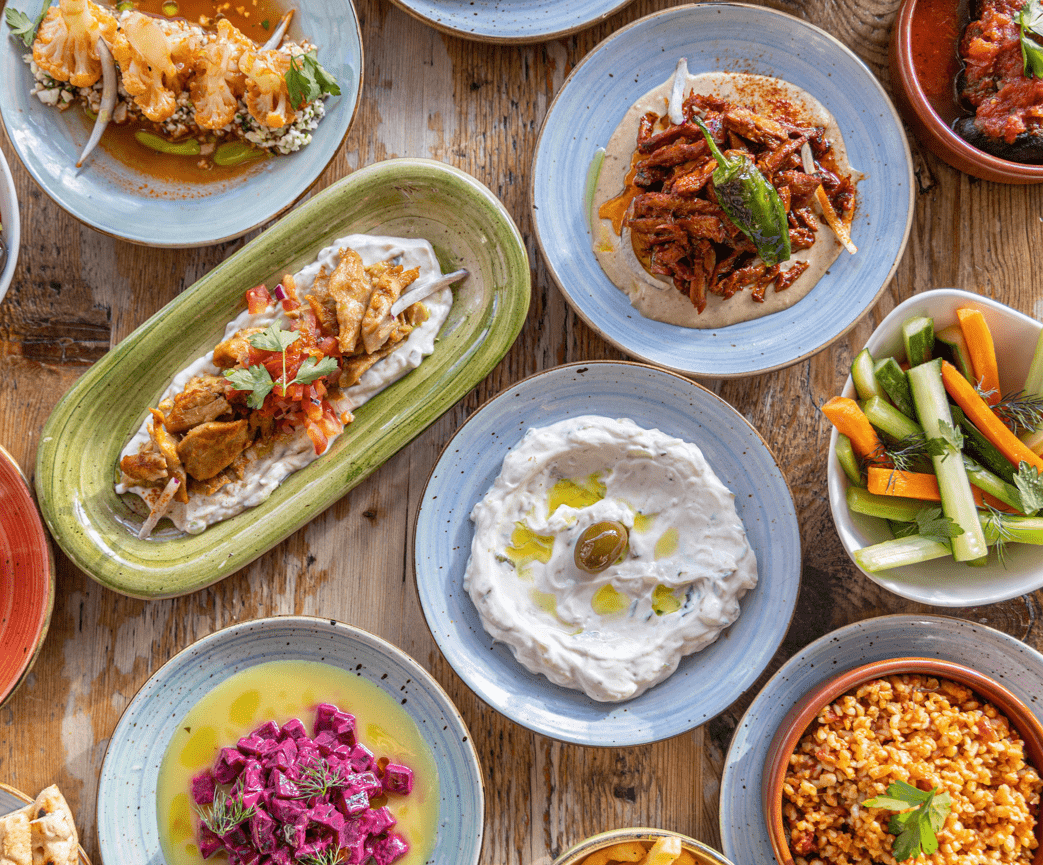 Greek food chain The Real Greek has partnered with plant-based meat brand Eatplanted to launch a Veganuary menu at all its restaurants across the UK throughout January 2023.
The Real Greek's Michelin star chef, Nikos Karathanos designed the menu, including Vegan Tzatziki, Eatplanted Vegan Pulled Pork, Eatplanted Vegan Chicken Monastiraki, and Cauliflower Yahni, among other dishes.
"Diners can start with Greek flatbread or crudites before choosing one dish from a selection of cold meze, including new vegan Tzatziki – served with a whole green olive; Santorini fava topped with a salsa of tomatoes, onions, capers, and caper powder. Houmous topped with paprika, roasted red peppers, beetroot Salad mixed with soya yogurt, and drizzled with a tangy orange vinaigrette," suggests The Real Greek.
The Veganuary menu will be available for lunch and dinner, priced at £11.95 per person for four dishes.