A cheesesteak truck at Virginia's Liberty University has been replaced with an outlet called The Hungry Herbivore, which serves 100% gluten-free and plant-forward meals.
The move is a response to growing demand from students, with many who avoid gluten or animal products complaining that they struggle to find suitable options on campus. The new truck will also make it simpler for catering staff to avoid cross-contamination, removing the need to prepare meals separately and change gloves after handling allergens. This should reduce student wait times.
The Hungry Herbivore offers dishes such as meatball marinara pasta bowls, vegan burgers, nachos, and potato patty melts. While some meals contain dairy cheese, students can opt to swap it for a vegan alternative. Vegan eggs will also be available.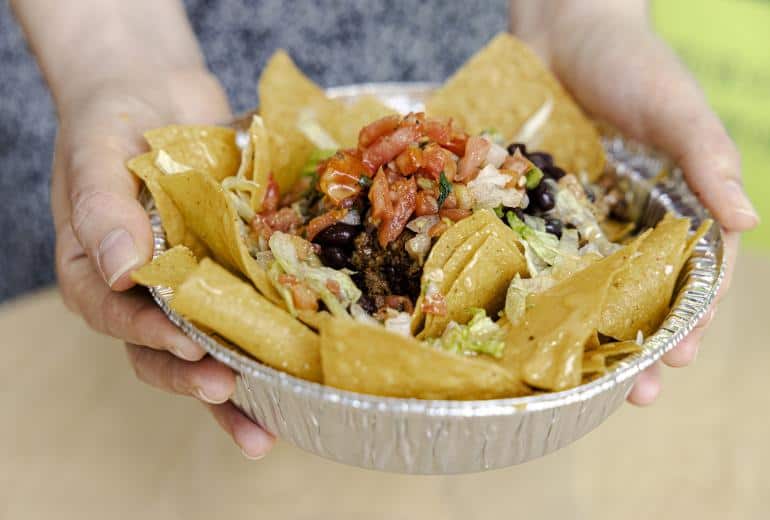 Plant-based by Sodexo
Catering at Liberty University is provided by Sodexo, and with the opening of the Hungry Herbivore outlet, the campus becomes the first Sodexo location to offer a fully plant-forward and gluten-free dining concept. Earlier this year, Sodexo announced that it planned to make 42% of menu offerings at universities plant-based by 2025. The company has previously launched options such as the Impossible Burger and JUST Egg at various US locations.
In the UK and Ireland, Sodexo has reported that plant-based meals now make up 10% of sales, and has revealed plans to make a third of its meals plant-based by 2025. This is part of the company's drive to reduce its carbon footprint, since at least 70% of its supply emissions are currently linked to the purchase of animal products.
"The commitments we make today are the culmination of an extraordinary amount of work from our world-class team of sustainability experts," said Sean Haley, chairman of Sodexo UK and Ireland. "Their unswerving dedication to developing, not just a set of targets, but a detailed action plan to achieve them, gives me absolute confidence in our future ability to not just meet but to exceed our net-zero goals."