Vegan fried chicken brand VFC has launched its crispy chick*n tenders at 600 pubs owned by UK company Marston's. Said to be ideal for dunking and dipping, the tenders feature wheat-based vegan chicken in a southern-fried cornflake coating.
Marston's is one of the UK's biggest pub chains, with over 1,500 locations across the country. The company first began offering plant-based options in 2018, with the introduction of a new menu featuring the Moving Mountains burger. Later that year, Marston's won a PETA award for the menu, which also included jackfruit wedges, cauliflower wings, and vegan cheesecake.
Other food service outlets serving VFC include vegan kebab chain What the Pitta, Bromsgrove fish and chip shop Gold's, and plant-based street food kitchen VetoMeato.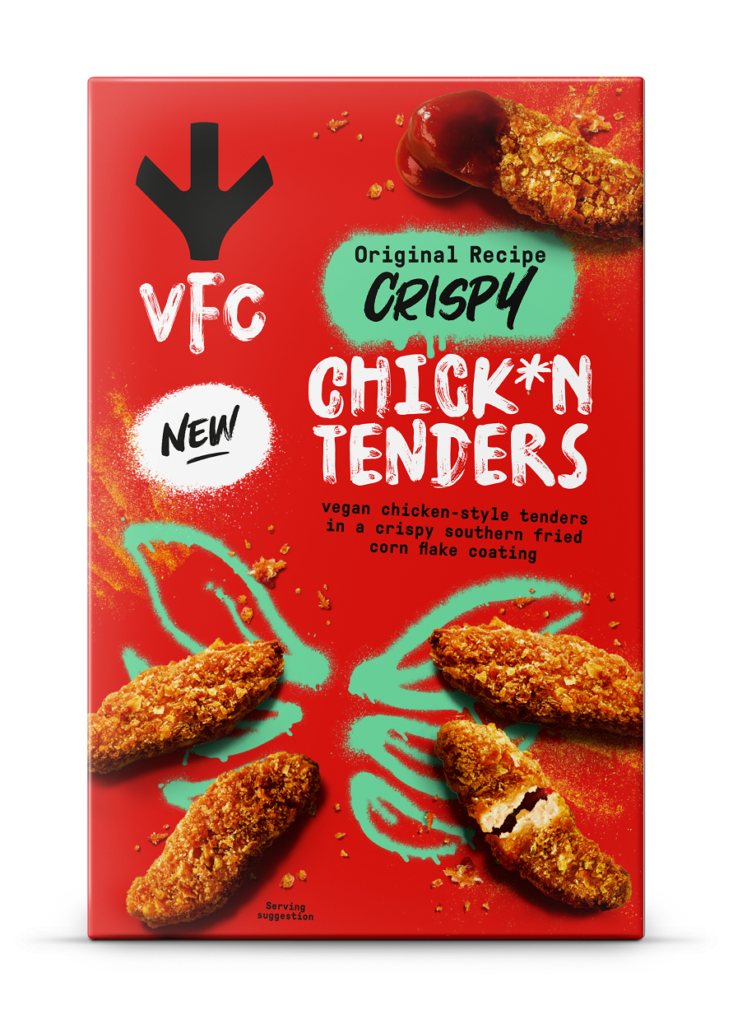 Making vegan food more accessible
VFC was founded in the UK, where it experienced "unprecedented" success after its launch in December 2020 and was soon available at major supermarkets Tesco and Sainsbury's. By March 2021, VFC had entered Spain and was receiving interest from distributors worldwide, including various European countries, North America, the UAE, and Australia.
The brand has now expanded to the US, where it is available at over 100 Raley's stores with rapid expansion planned.
"When we, once again, dusted off the drawing board to work out how to make eating vegan food more accessible and less downright boring, pub snacks came top of the list," said VFC on LinkedIn. "Dry peanuts, an overpriced bag of crisps, or the dreaded 'portion of chips, please'. But no more!"