UK-based Japanese restaurant chain Wagamama has modified its vegan full English breakfast to include OGGS' egg alternative instead of tofu.
The dish, which was first launched in 2019, also features vegan bacon, jackfruit sausage, grilled tomato, katsu sweet potato, mushrooms, and a toasted hirata bun. Currently, it is only available at Wagamama's airport locations (Manchester, Gatwick, and Heathrow).
"This [dish] is guaranteed to excite everyone's taste buds."
OGGS' scrambled egg alternative is said to be the UK's best-performing plant-based egg product. It is also available for retail, and was rolled out at almost every Sainsbury's store last September following strong sales.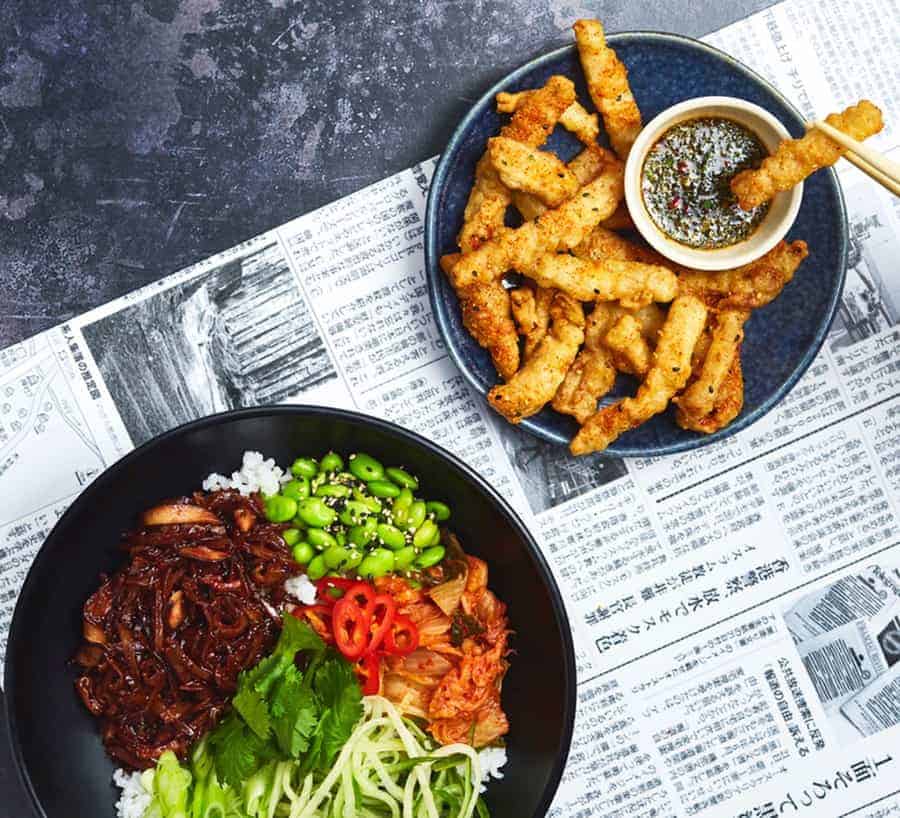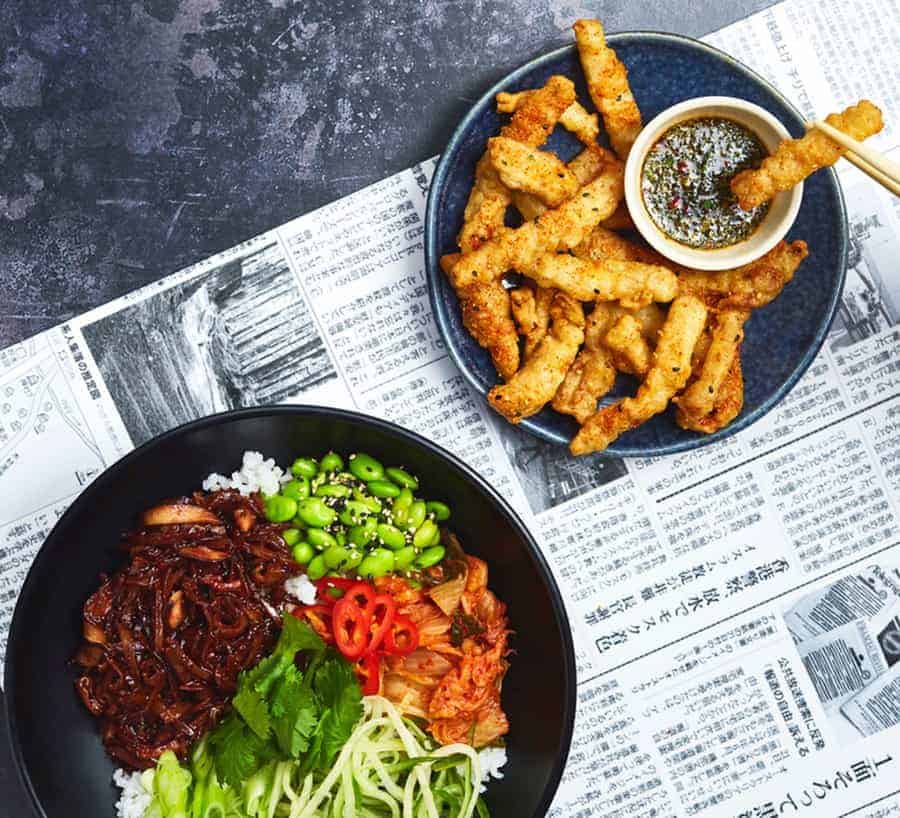 50% plant-based
In 2021, Wagamama made 50% of its menu plant-based in an attempt to encourage customers to eat a more climate-friendly diet. The dishes on offer include vegan short rib ramen, no duck donburi, firecracker tofu curry, and even plant-based chilli squid.
In January, the chain offered a vegan version of its popular kare lomen dish to celebrate Veganuary. Available throughout the month, it featured udon noodles in a spicy coconut broth with plant-based teriyaki chicken.
"When we create vegan dishes we primarily want them to taste amazing so anyone can enjoy them, not just vegans," said Wagamama's executive chef, Steve Mangleshot. "I'm particularly proud of the full vegan, as everyone loves the variety of a cooked breakfast and the range of flavours we have compiled in this dish makes sure that this is guaranteed to excite everyone's taste buds."