Plant-based startup Zero Egg, which has raised over $5M in funding to date, announces it has partnered with US restaurant chain The Friendly Toast to launch the Vegan Zero Egg Breakfast Sandwich at all locations.
Known for its all-day brunch and bar menu, The Friendly Toast operates ten locations across the New England region, including New Hampshire, Vermont and Massachusetts.
Launching as a Seasonal Special, the new breakfast sandwich features an English muffin with two Zero Egg patties, spinach, marinated tomatoes, vegan sausage, and melted vegan cheese.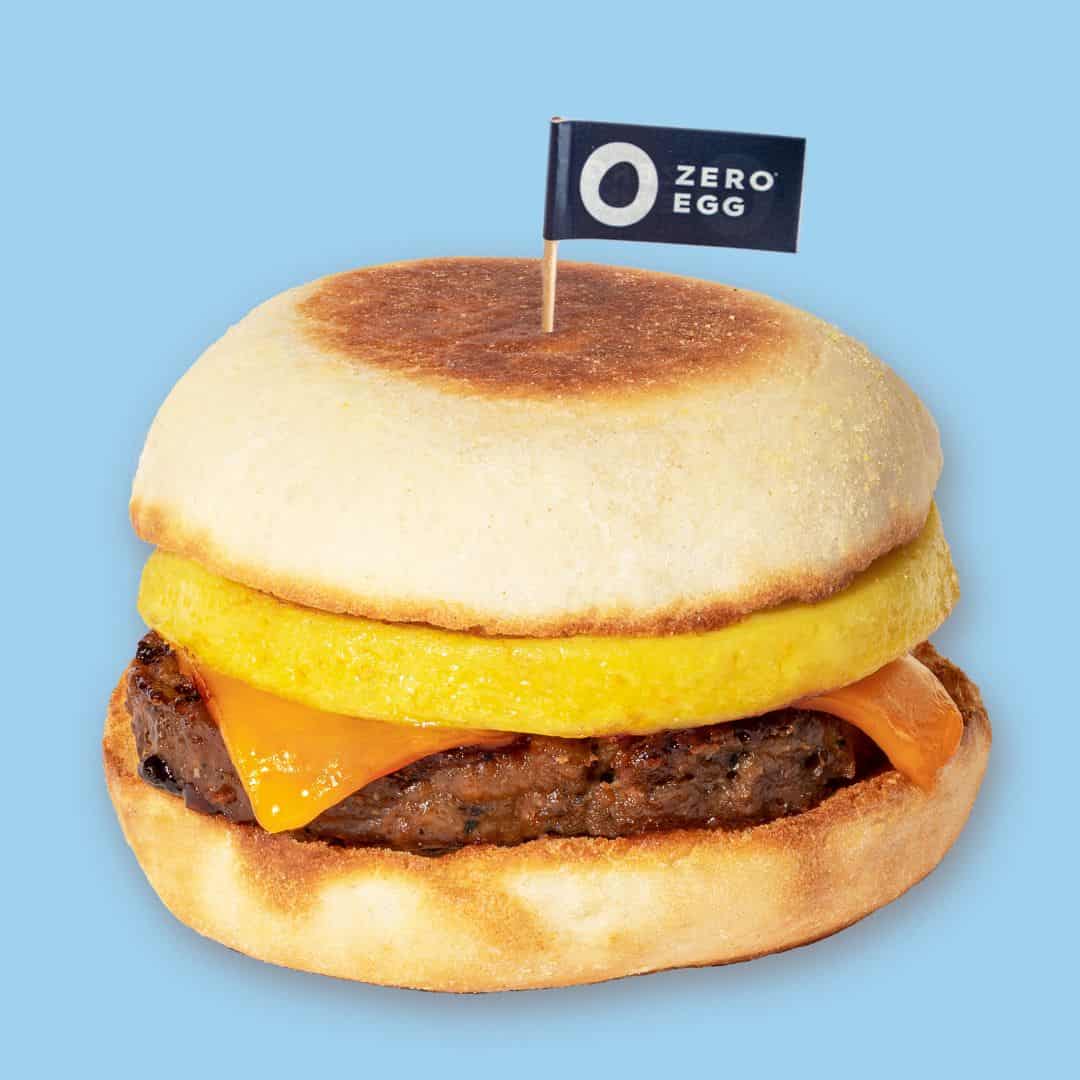 More delicious patties
Founded in 2020, Zero Egg produces innovative egg alternatives using a proprietary blend of plant proteins, including chickpea, soy, pea, and potato. In March, the company unveiled a new-and-improved version of its egg patties, which it says offer a better texture and more realistic egg taste.
The company's products are exclusively sold in food service, and it previously partnered with Dot Foods, the largest food redistributor in North America. Compared to the leading plant-based egg patty, Zero Egg says, its product is made with fewer calories, fat and sodium, while being high in fiber and free from gluten and preservatives. Zero Egg patties are also certified Kosher.
More information at zeroegg.com