Gathered Foods, makers of Good Catch plant-based seafood, announces its very first restaurant partnership as its vegan tuna launches into vegan fast casual chain Veggie Grill. Good news for vegans and for the oceans is that Good Catch states that there will be further retail expansions to follow in the coming months.
From now until the end of the year, Veggie Grill will be offering a limited-edition exclusive Tuna Melt to the menu featuring Good Catch's Plant Based Tuna, created by founding chefs Chad and Derek Sarno with a proprietary six-legume blend of peas, chickpeas, lentils, soy, fava beans and navy beans.
"At Good Catch, quality and innovation are a crucial part of our culinary journey. We've been working for years to bring our high quality, great-tasting tuna product to the foodservice industry so that consumers nationwide can reimagine how to enjoy their favorite tuna dishes," said Chad Sarno.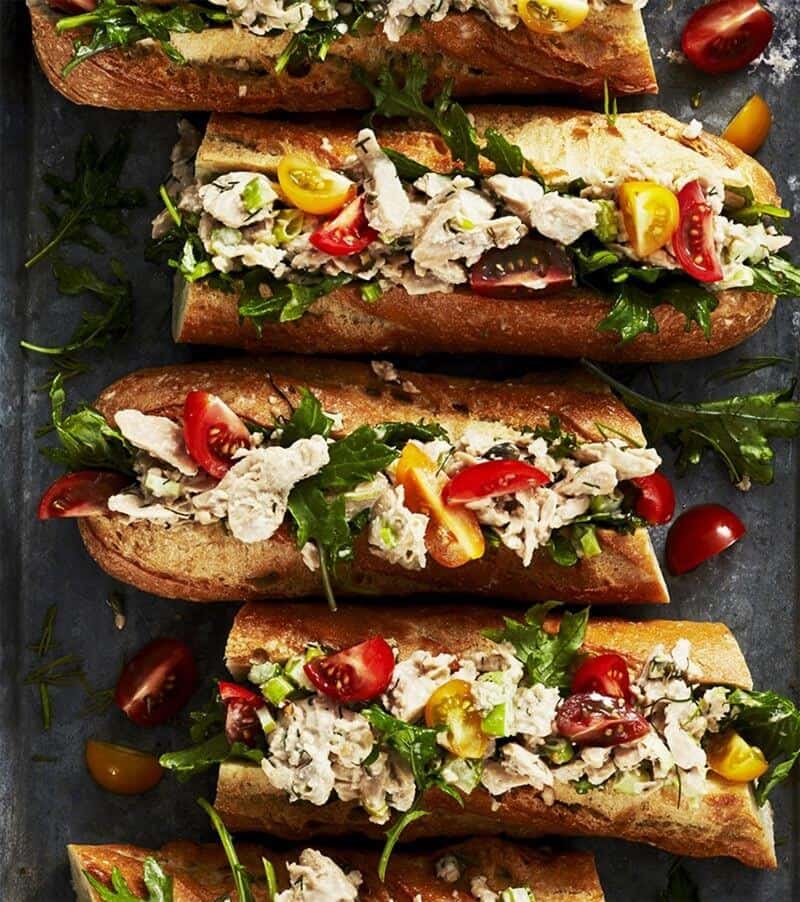 "We are excited to partner with Veggie Grill to offer this delicious plant-based Tuna Melt featuring our plant-based tuna product, and we look forward to an exciting few months ahead as we continue to expand our restaurant footprint."
"We are thrilled to collaborate with Good Catch and bring yet another delicious and innovative plant-based item to our menu," said Kajsa Alger, VP of Food and Beverage at Veggie Grill. "Tuna melts are a comfort food favorite for many people and this fish-free offering is a way for us to satisfy that craving, while staying true to our mission of inspiring the world to make a meaningful impact through the food we eat."