Swedish furniture giant IKEA has revealed that this year it is launching its first ever meat-free Christmas menu in restaurants around the UK. For the first time, the store will be exclusively serving  meat-free festive dishes, to include a vegetarian Brie and Cranberry Open Tart and a vegan Root Vegetable Tart Tatin.
IKEA has been increasing its vegan offerings over the past few years and its plantbased products such as the vegan meatballs and the vegan hot dogs have been hugely successful around the world. A vegan burger is now also available in Vancouver. In a statement to vegconomist this summer, a representative said, "At IKEA, we want to inspire people to lead a healthier and more sustainable lifestyle through food that has a positive impact on both people and the planet."
The vegan option is a Root Vegetable Tart Tatin, made from puff pastry topped with glazed root vegetables and a sprinkling of thyme, served with vegetables such as Brussels sprouts, for £3.95. Both the vegan and the vegetarian dishes will be available as part of IKEA's £5 lunchtime offer, which includes a dessert and drink.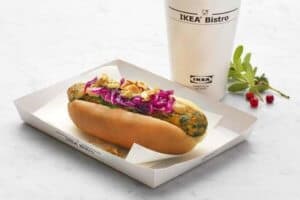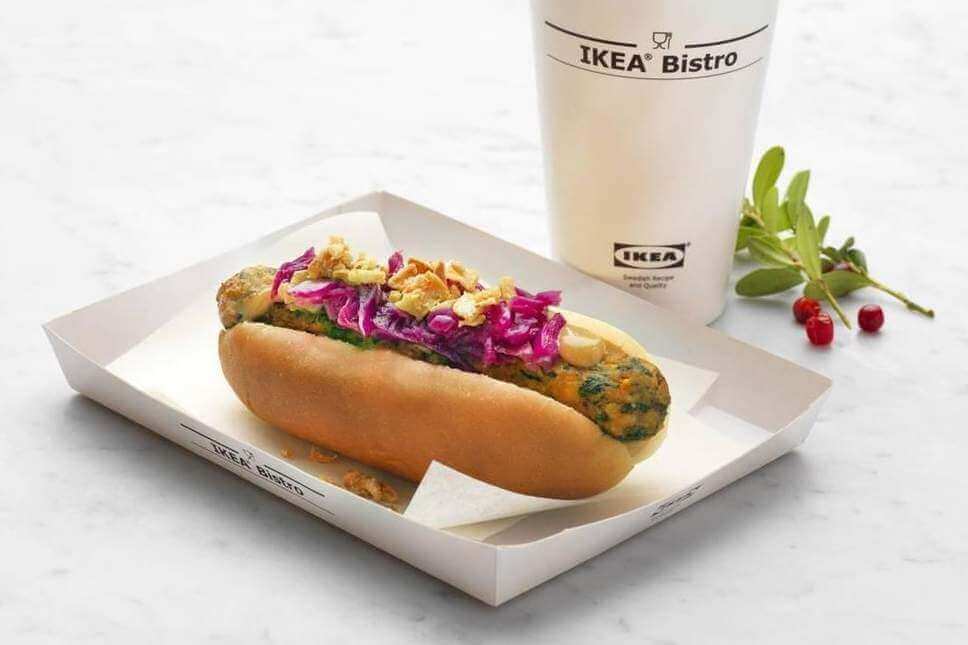 IKEA says the move to go meat-free aims to offer more planet-friendly and sustainable meals, at a low price. It is not clear as to whether this will be rolled out internationally or whether the dishes will be a permanent fixture. The pre-existing range of vegetarian and vegan dishes in the restaurant comprises of eight dishes, including a 'Chilli Non-Carne', Biryani and Veggie Balls, Vegan Blueberry Mousse, and Beetroot Brownies.
Lee Tupshafski, Range Manager at IKEA Food, who developed the menu, said: "As part of our commitment to supporting our customers to live healthier and more sustainable lives, we have decided to launch our first ever 'Meat-Free Christmas' in our restaurants. This is another step forward in our journey to offer delicious food for the many people, also supporting those customers who are taking a more flexitarian approach to eating and reducing their meat consumption. 50% of all the hot meals served in our restaurants are now plant based, vegan or vegetarian."
Other meat dishes will still be available to purchase in the restaurant from the fixed menu; however, the Christmas menu will not contain meat.