Canadian food company Modern Plant-Based Foods (CSE: MEAT) announces its subsidiary Modern Meat is co-developing plant-based pizzas with Carbone Restaurant Group, a leading restaurant group and brand incubator.
"We see great value in a partnership with Modern Foods and their plant-based items"
Modern Meat currently supplies products to Carbone and is working to expand the restaurant group's plant-based menu offerings, as well as increase product supply volumes.
Pizza ventures
Based in Canada, Carbone owns several quick-service concepts and is a leader in ghost kitchen brands. Through its partnership with Modern Meat, the company now offers Modern Meat Crumble at its FAST FIRED pizza chain via the "Modern Fiesta" pizza, which features vegan mozzarella, vegan bacon crumble, tomato, green pepper, corn, jalapeño, and vegan aioli drizzle.
Carbone has also launched Plantza Pizza, an all-vegan, delivery-only pizza restaurant that showcases Modern Meat's proteins. The menu includes the Modern Meat Crab & Artichoke pizza (vegan white sauce, vegan-style mozzarella, Modern Meat Crab Cake, artichokes and onion), Plant-Based Pulled Pork (with vegan-style mozzarella, cheddar, and plant-based pulled pork), as well as classics like cheese and pepperoni.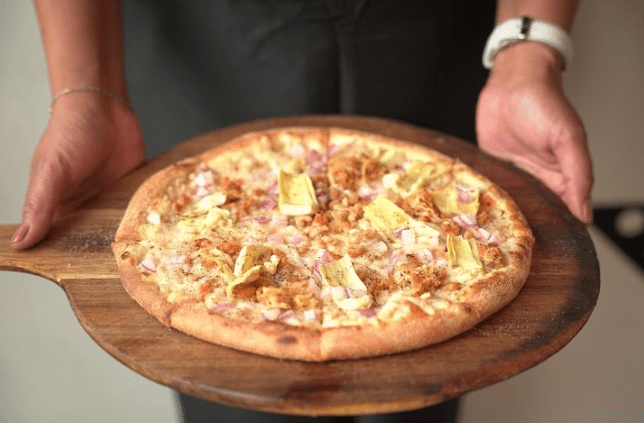 "We have been working with Carbone Restaurant Group on various projects to date and see value in continuing to execute new opportunities with current valued restaurant partners" said Avtar Dhaliwal, CEO of Modern Plant-Based Foods. "They are fast-growing company reshaping the restaurant landscape. CRG has a strong growth plan and is backed by a management team with a proven record of success."
Second-fastest growing company
Based in Vancouver, Modern Plant-Based's other brands include KitsKitchen soups, Snacks from the Sun, and Modern Wellness – a health and wellness bar with two flagship locations. The Modern Meat line includes the Modern Burger, Mini-Burgers, Crab Cakes, Breakfast Sandwich and Meatballs.
In June 2022, the company was named Canada's second-fastest growing publicly-traded company, with a reported annual growth of 2,660%.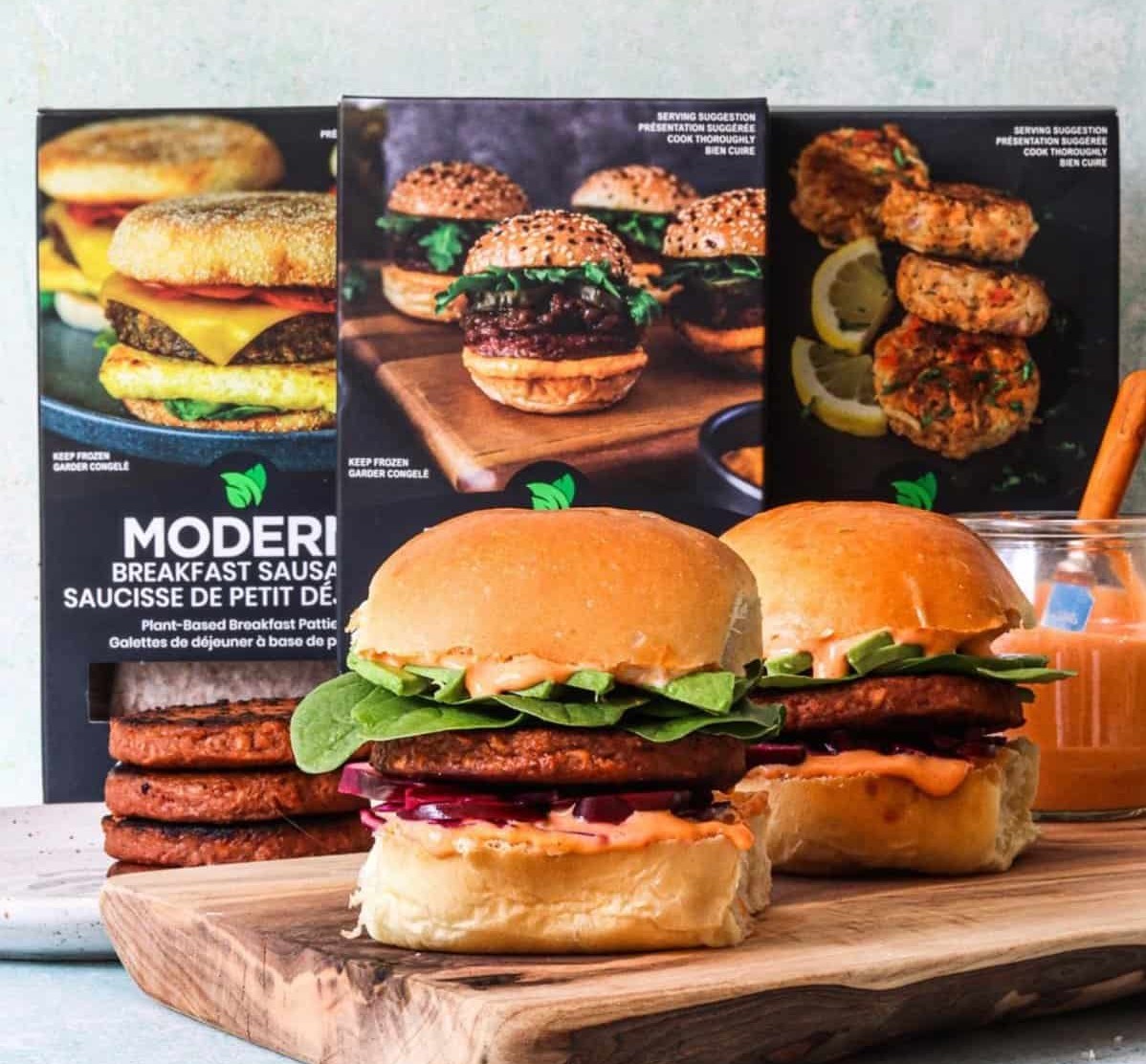 Speaking on its collaboration with Modern Meat, Benjamin Nasberg, CEO of Carbone Restaurant Group, states: "CRG has assembled multiple plant-based celebrity partnerships that will develop into new ghost kitchen brands, showcasing the modern portfolio of products in a whole new way. We see great value in a partnership with Modern Foods and their plant-based items as they have a direct synergy with our company."