The innovative food specialist JUST recently announced that it has entered into a partnership with Aramark, an international market leader in catering and service management. The new collaboration is aimed at expanding the range of plant and protein-based products available in corporate, health service and university cafés.
The JUST Egg Breakfast Patty has been available since October 22 for a limited time at selected corporate and hospital cafes, as well as at college campus food courts managed by Aramark. JUST Egg is purely plant-based, cholesterol- and dairy-free, contains no artificial flavors and is more sustainable than traditional chicken eggs.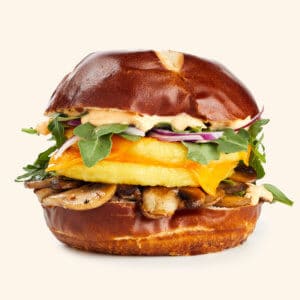 "The launch of JUST Egg is an important milestone, and we are excited to have Aramark as one of our first global foodservice providers in order to expand our reach and promote our mission to provide foods which are not just tasty, but also healthier and more sustainable, to a wider audience," said Josh Tetrick, co-founder and CEO of JUST.
"As part of our commitment to developing healthier and more sustainable menus, we are constantly looking for new ways to bring innovative products to market," said Heidi Hogan, Head of Product Development at Aramark. "The addition of JUST Egg to our menu underscores our commitment to delivering healthy recipes that not only contain high-quality ingredients, but also taste good."
JUST has been pursuing a comprehensive expansion strategy for some time now, and has been able to significantly increase its sales figures over the last few months. In addition to developing the brick-and-mortar and online sectors, JUST will also increasingly concentrate on the catering and food service sectors in the future.