New Culture's animal-free mozzarella made its world debut yesterday, where leading chefs, culinary influencers and media gathered at the acclaimed Pizzeria Mozza in Los Angeles to taste the revolutionary cheese. Hosted by award-winning chef Nancy Silverton, the event gave guests a first chance to experience New Culture's "first-of-its-kind" mozzarella, made from precision fermentation instead of cows.
"New Culture has created an animal-free cheese that stands alone"
Silverton and her team designed and prepared a four-course meal to showcase the versatility of New Culture's cheese. The menu included arancini, eggplant parmesan, and speciality pizzas that featured the mozzarella chunked, shredded, sliced and baked.
Major milestone
According to New Culture, the event marked an important milestone as the company prepares for its official launch at Pizzeria Mozza in 2024.
"The evening was an incredible debut for our mozzarella!" said Matt Gibson co-founder and CEO of New Culture. "It's such a privilege for New Culture to be partnering with the legendary Nancy Silverton to introduce our cheese to the world. This is a major step in our journey and a reflection of how far our team has come towards creating delicious, sustainable animal-free dairy that everyone can enjoy."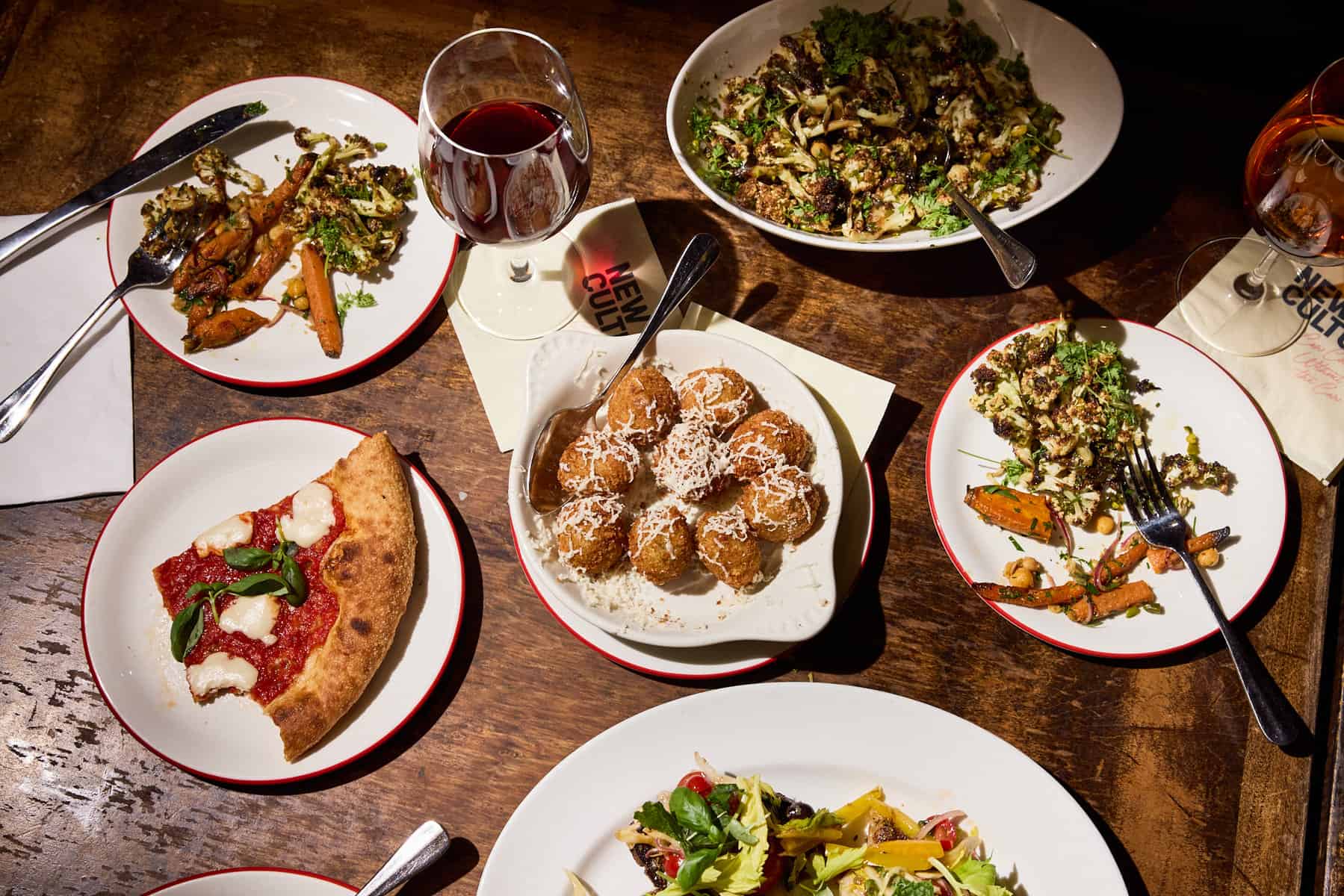 One guest commented, "New Culture has created an animal-free cheese that stands alone. I can't wait for this to be available on menus – it's sensational."
In addition to the menu launch in 2024, New Culture and Pizzeria Mozza will be holding additional events this year in Los Angeles, New York City, and San Francisco.
Groundbreaking cheese
Founded in 2018, New Culture creates real cheese without cows by combining fermentation technology with innovative food science. By replacing an essential protein in cheese called casein with an animal-free version, the startup is able to replicate the taste, texture and performance of real dairy products.
Because its cheese doesn't require any animal inputs, New Culture states its products are free from lactose, cholesterol, and trace antibiotics and hormones.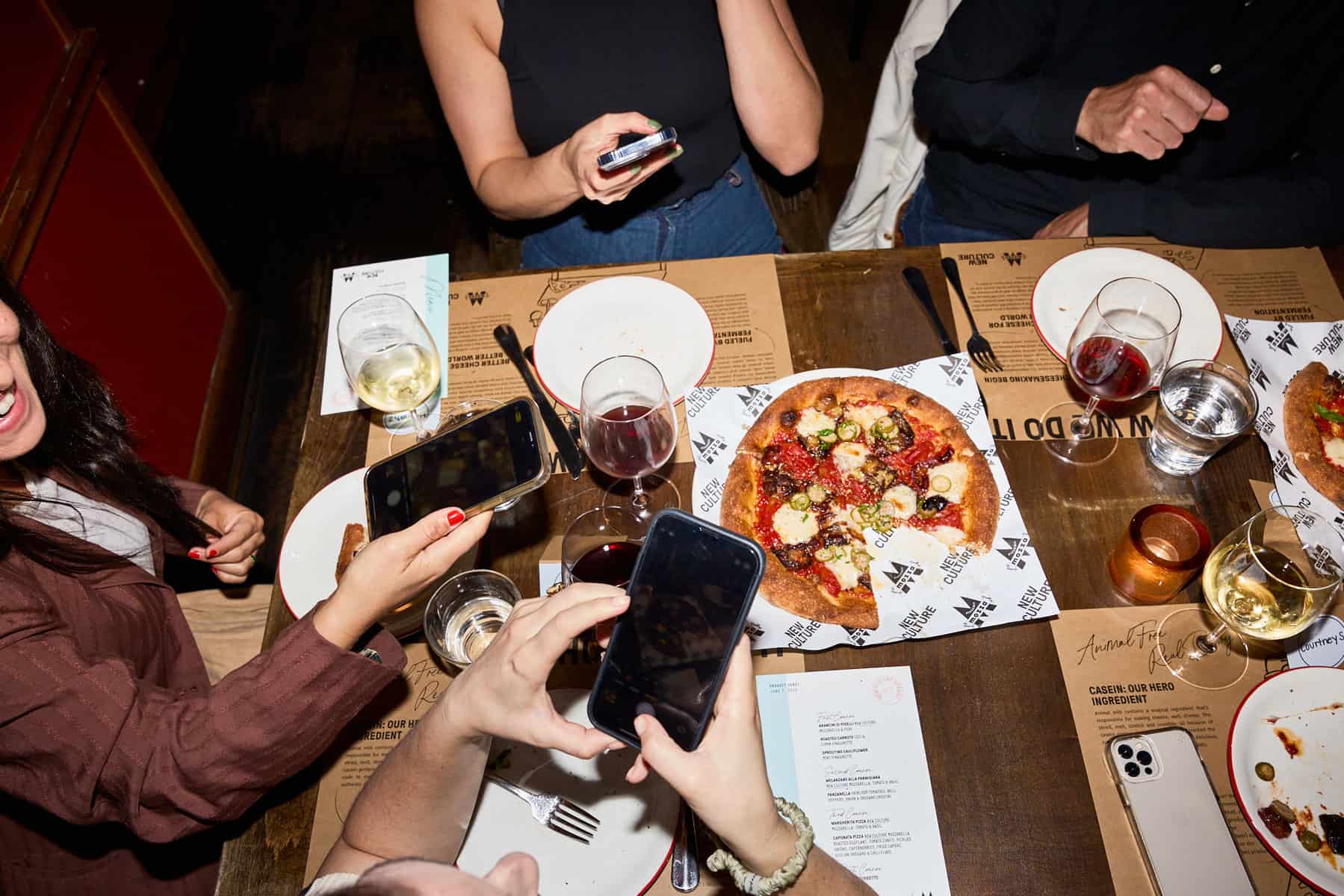 "Truly distinctive"
"I'm so proud to be part of this incredible debut and partnership with New Culture," said Silverton. "New Culture has developed something truly distinctive. Because their animal-free cheese has the same protein as conventional mozzarella, you get the same experience – the fantastic texture and the same meltability. It made for a fantastic evening surrounded by leaders in the LA culinary community"
The tasting event also also included a culinary demonstration with Silverton using the cheese as well as a display of the world's first animal-free casein. According to New Culture, its mozzarella is the first animal-free cheese to meet Silverton's exacting standards and the first to be offered on the menu at any of her restaurants.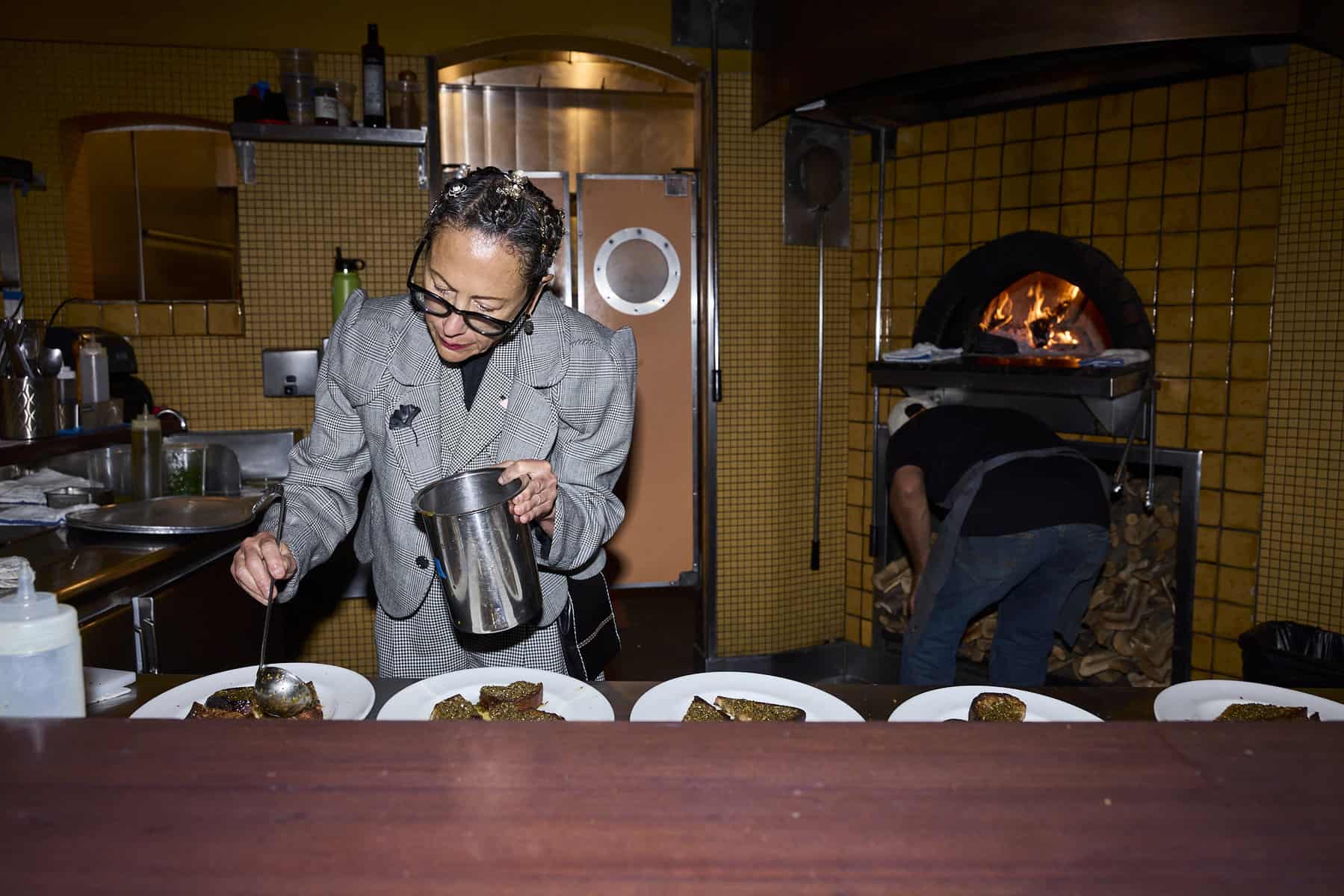 "Nancy Silverton is renowned for an exceptional palette and high standards that produce unparalleled pizza," said Inja Radman, co-Founder and CSO of New Culture. "After so much time spent crafting our animal-free, dairy mozzarella, introducing it through our partnership with Nancy feels like the perfect way to celebrate what we've achieved so far as a company."