Innovative plant-based pork producer OmniFoods has announced a collaboration with Royal China Club, considered by many to be London's best Chinese restaurant. The restaurant has launched an entire vegan menu using OmniPork.
The new menu includes twists on classic Dim Sum and Hong Kong Chinese dishes, such as Deep–fried OmniPork "Siu Mai" with Dried Chilli & Garlic, Steamed BBQ OmniPork Bun, and Poached Chilli Dumplings Stuffed with OmniPork. It also features plant-based versions of existing chef's specials, including Braised Tofu Stuffed with OmniPork and Grilled OmniPork with Lotus Root Patty in Spicy Sauce.
From April 1st, the new menu options will be available for takeaway or delivery. Once Covid restrictions ease, they will also be available to eat in.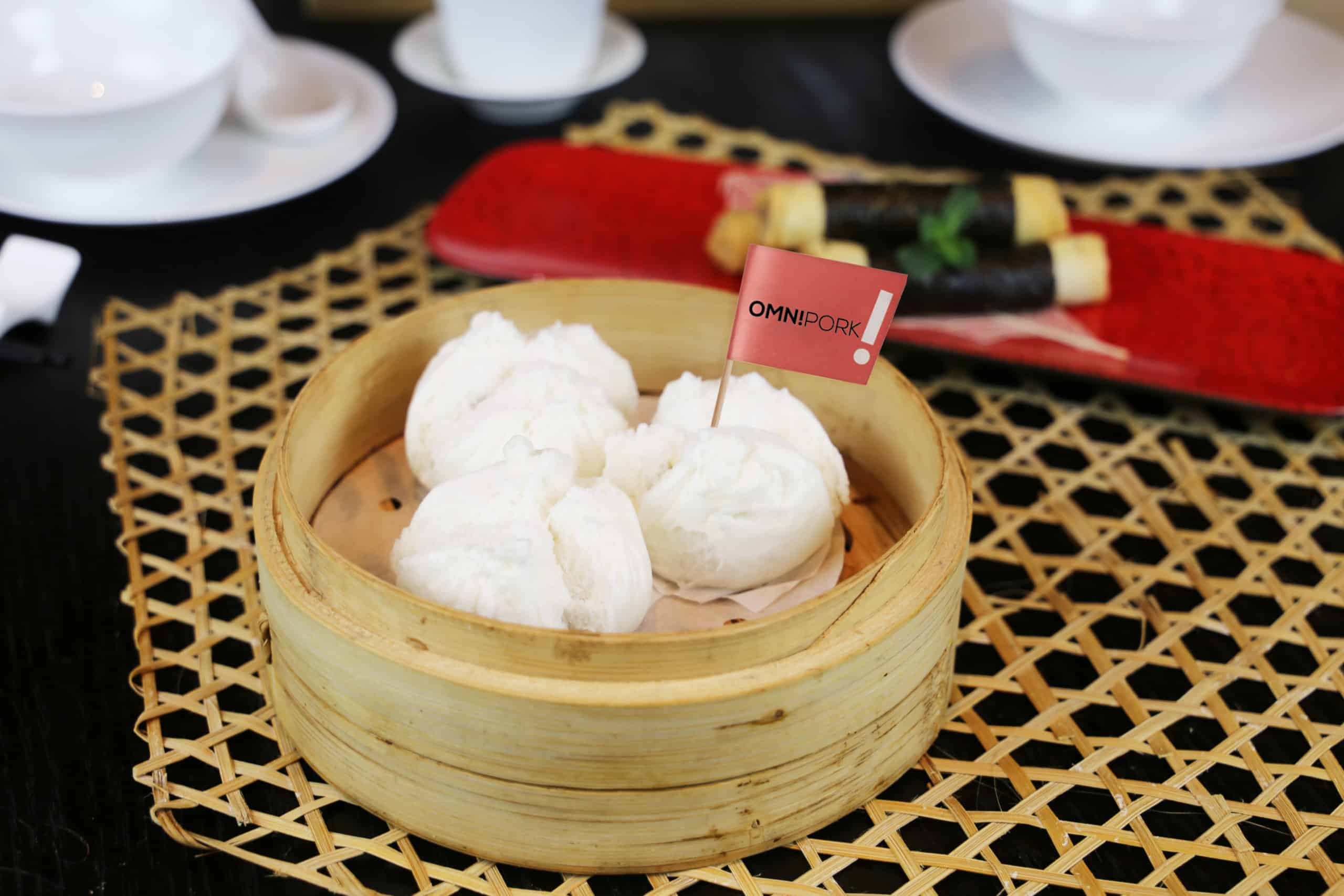 OmniPork initially soft-launched in UK restaurants in January of this year, and became available for UK retail earlier this month through TheVeganKind. The company says feedback in the UK so far has been overwhelmingly positive.
"It was a big surprise to me when I first tried the OmniPork Luncheon and Strip," said Royal China's award-winning chef Billy Wong. "The texture, taste, and colour have no difference compared with real meat, it works well with any ingredient and seasoning. Most importantly, it is healthier than real meat as it contains no cholesterol or hormones, and is rich in protein and iron."