As reported by Plantbased News, chef and restaurateur Gordon Ramsay has been urged by PETA to remove meat from the menu of his restaurants. The letter from PETA refers to his laying off hundreds of staff during the outbreak, imploring him to 'lay off animals, not staff'.
The animal rights charity says that factory farms or any area where animals are closely confined, are "key sites for the transmission of diseases such as bird flu, swine flu, COVID-19, and SARS from animals to humans," adding that it calls for "Ramsay to think about the future and how society will want the world to be when this pandemic is over".
"This is a great opportunity to put your creativity to use to help secure the future of the planet and all who call it home."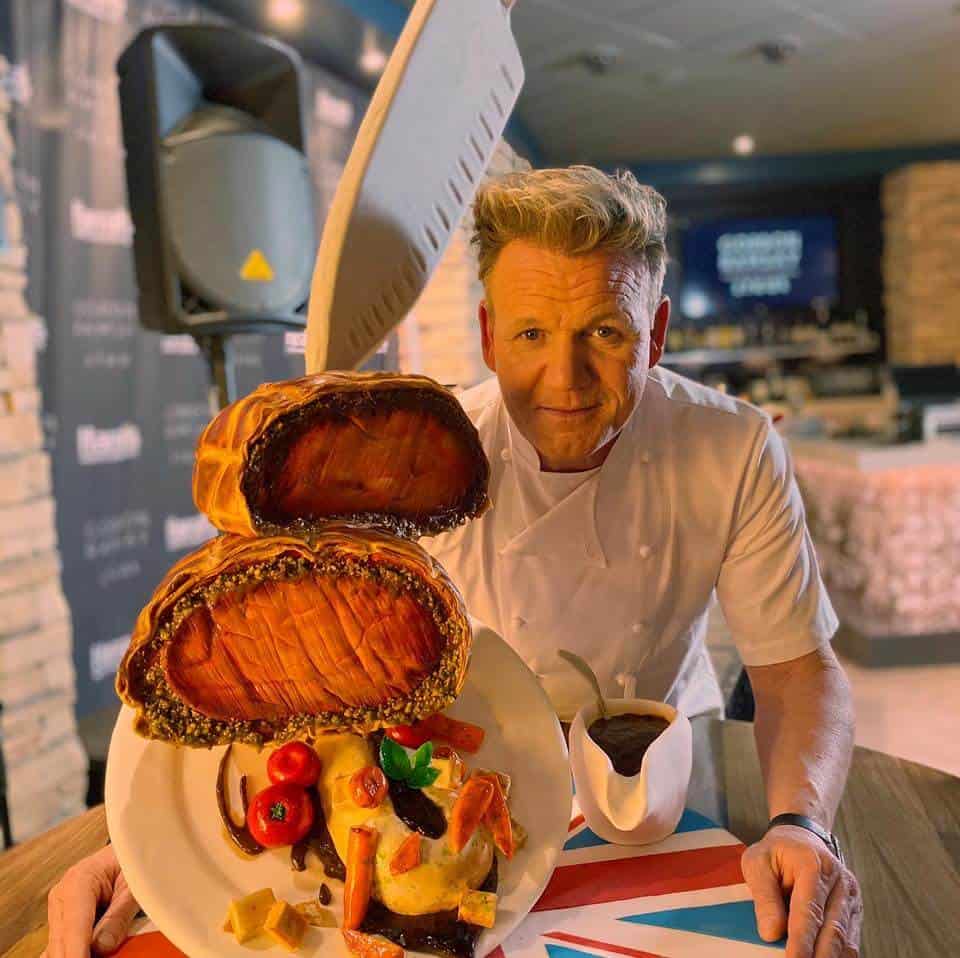 In 2018, Ramsay angered PETA with the tweet: "I'm a member of PETA! People eating tasty animals….." to which PETA responded, "Oh, dear, Gordon. We've heard that old line before. While you're spending time mocking the future #vegan we're betting you one day become, most chefs are exploring healthy, animal- & environment-friendly #PlantBased dishes."
Just three months later, Ramsay tweeted that he was going to "give this vegan thing a try" with the addition of plantbased pizzas at his Gordon Ramsay Street Pizza venue. Since then, the chef has added various vegan options to his menus; for example in March of last year adding the Impossible Burger and in the following May revealing on Instagram the launch of a vegan roast at his Bread St. Kitchen restaurant.