The Pizza Plant Discovery Box is a new vegan concept from LA's Pizza Plant, which has evolved during the COVID pandemic and is described as "a plant-based festival in a box delivered to your home". A recent press release claims that the company offers the world's first USDA Certified organic, scratch-made, plant-based pizzas.
Each box contains 24 servings of vegan meals from local businesses, with free refrigerated no-contact delivery within the county. The 24 meals can be eaten on arrival or frozen for future use. The menu changes weekly, with this week's offering consisting of: 2x scratch-made pizzas from Pizza Plant, four servings of dumplings from Dinas Dumpling, four servings of burritos from Mi Hijo De Su Madre, and four servings of lasagne from Sage vegan Bistro, plus water from Boxed Water.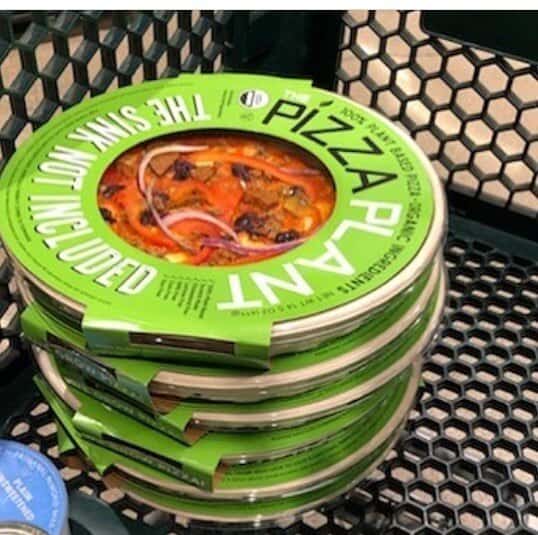 The Pizza Plant is a wholly-owned subsidiary of Plant Craft Foods. The pizzas are extravagant and include a 13-topping, CBD-infused, plant-based Nacho Pizza amongst others. The cheese is a cashew nut-based mozzarella. The boxes are distributed via Whole Foods Market outlets in LA, and pre COVID it also distributed via a bright green truck that can be booked for events. Earlier this month the company announced that it would feed front-line COVID-19 fighters 400 meals by delivery to Cedars-Sinai Medical Centre.