Minneapolis restaurant Fig + Farro is trying to tackle climate change by encouraging Americans to eat one less meat meal every week, which would be the equivalent of taking 500,000 cars off the roads annually, and by planting a tree for every customer who comes to the restaurant.
The restaurant's owner, Michelle Courtright, says that we can dramatically reduce emissions if meat eaters start taking a few days a week to enjoy plant-based eating. "In fact, eating a vegan diet is simply the easiest and fastest way we can collectively achieve the goals put forth in the Paris Agreement."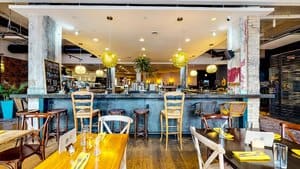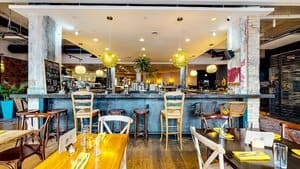 "It's widely documented that livestock agriculture accounts for more greenhouse gas emissions than the world's transport combined, so it only makes sense that restaurants lead the charge in fighting climate change by rethinking the way people eat", says Ms Courtright.
Since its inception in January 2018, Fig + Farro has been involved in climate advocacy, first by working with the Mayor of Minneapolis to issue a proclamation for the city to eat less meat and bringing vegan dishes to the Minneapolis Public School cafeteria system. Additionally, they host a monthly Climate Series Salon + Supper Club that features local climate change experts, as well as a Book Club that showcases the latest in global warming and plant-based eating.
In December 2018, Ms Courtright was selected as part of a business delegation to the United Nations Conference on Climate Change (COP24) in Poland. It was there that she saw a presentation on the Trillion Trees Campaign and started planting a tree for every guest who dines at the restaurant, utilizing a tree planting partner, Trees For The Future. To date, the restaurant has planted over 27,000 trees, to combat livestock deforestation.