Jajaja Mexicana, an NYC mini-chain specializing in plant-based Mexican food, has become the latest restaurant in the city to earn kosher certification from the International Kosher Council.
All four of Jajaja's restaurants, located in the Lower East Side, West Village, Hudson Yards and Williamsburg, join a handful of other Kosher-approved vegan restaurants in the city.
Pronounced "ha-ha-ha", the restaurant first opened in 2017 to enthusiastic reviews, leading to a swift expansion to additional locations in Manhattan and Brooklyn. Jajaja is famed for its Mexican fusion cuisine that crafts innovative street tacos, burritos, nachos and bowls using traditional regional ingredients such as chayote squash, fermented beans and chilis.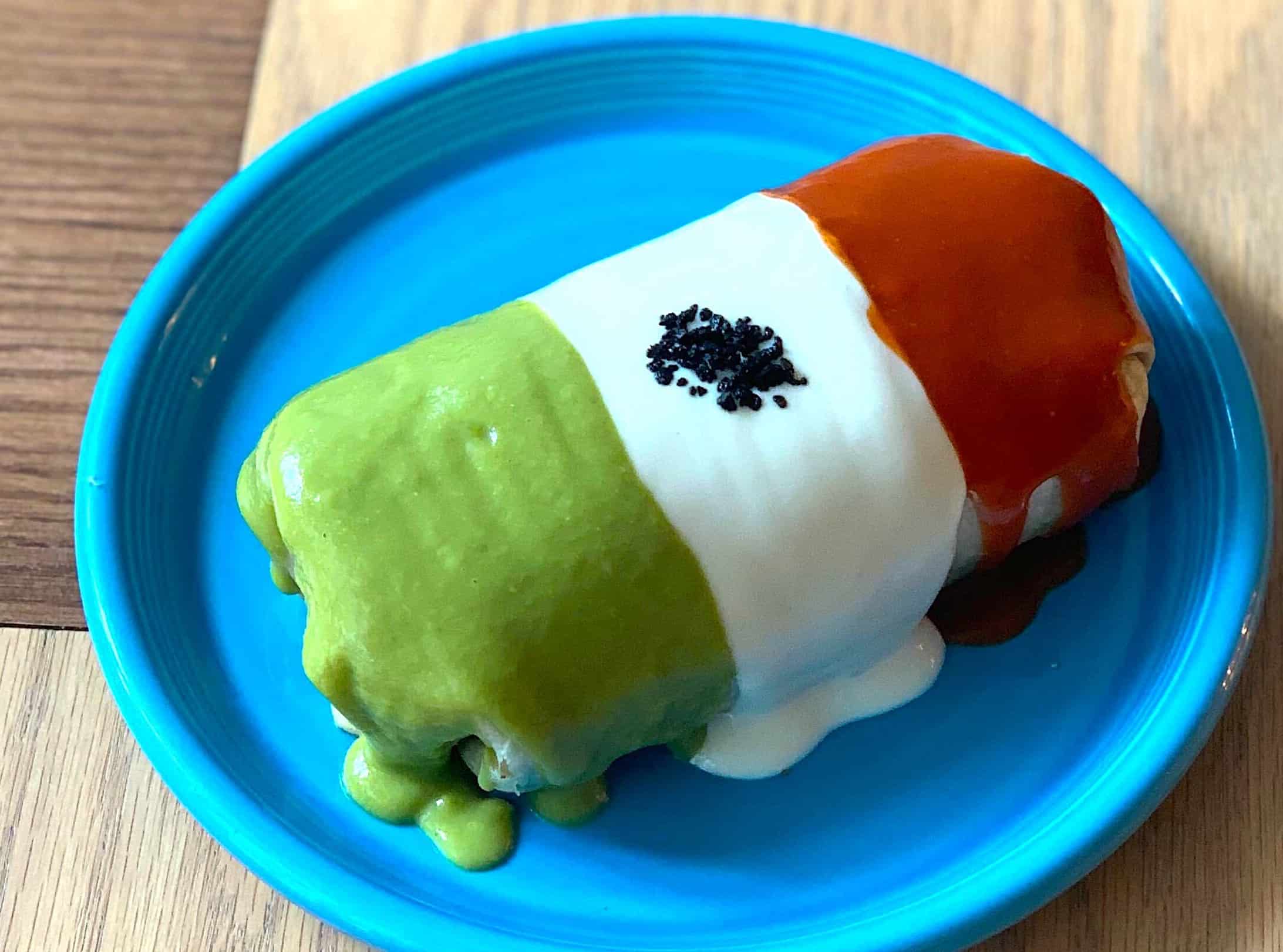 A vibrant Mexican menu
The chain's most popular items include coconut-based queso cheese, Enchiladas Mole with shredded hearts of palm, crispy fish tacos, churros and the Chorizo Burrito, a colorful burrito smothered in sauces made to resemble the Mexican flag.
The establishment is also revered for its exotic drink menu of Mexican beers on tap, tequila, mezcal and specialty craft cocktails, such as the Café de Olla (Charanda Urupan Rum, espresso, cinnamon, ginger, vanilla.) The restaurant also recently added Daring's innovative plant chicken to its menu, which is now featured as the star protein in the new Búfalo Pollo Burrito.