Pure Grit Hospitality Group, the owner of Pure Grit BBQ, announces it will open its flagship fast-casual BBQ concept in NYC this May.
According to the company, the move was made possible by an angel investment from Robert Devine, whose funding will also help drive the company's scaling and growth operations. Founder and CEO Kerry Fitzmaurice will retain a significant stake in the brand.
BBQ for everyone
Pure Grit was founded in 2020 by Fitzmaurice, a marketing expert and lifelong vegetarian who noticed a profound lack of vegan options at most BBQ restaurants. Knowing many others probably desired a plant-based BBQ experience, she teamed up with colleague Jenny Mauric to create an inclusive BBQ concept that welcomed everyone.
The duo spent a year consulting seasoned pit masters and vegan chefs to develop their menu. Through pop-ups and tastings, they eventually perfected a selection of sauces, sides, and smoked main entrees.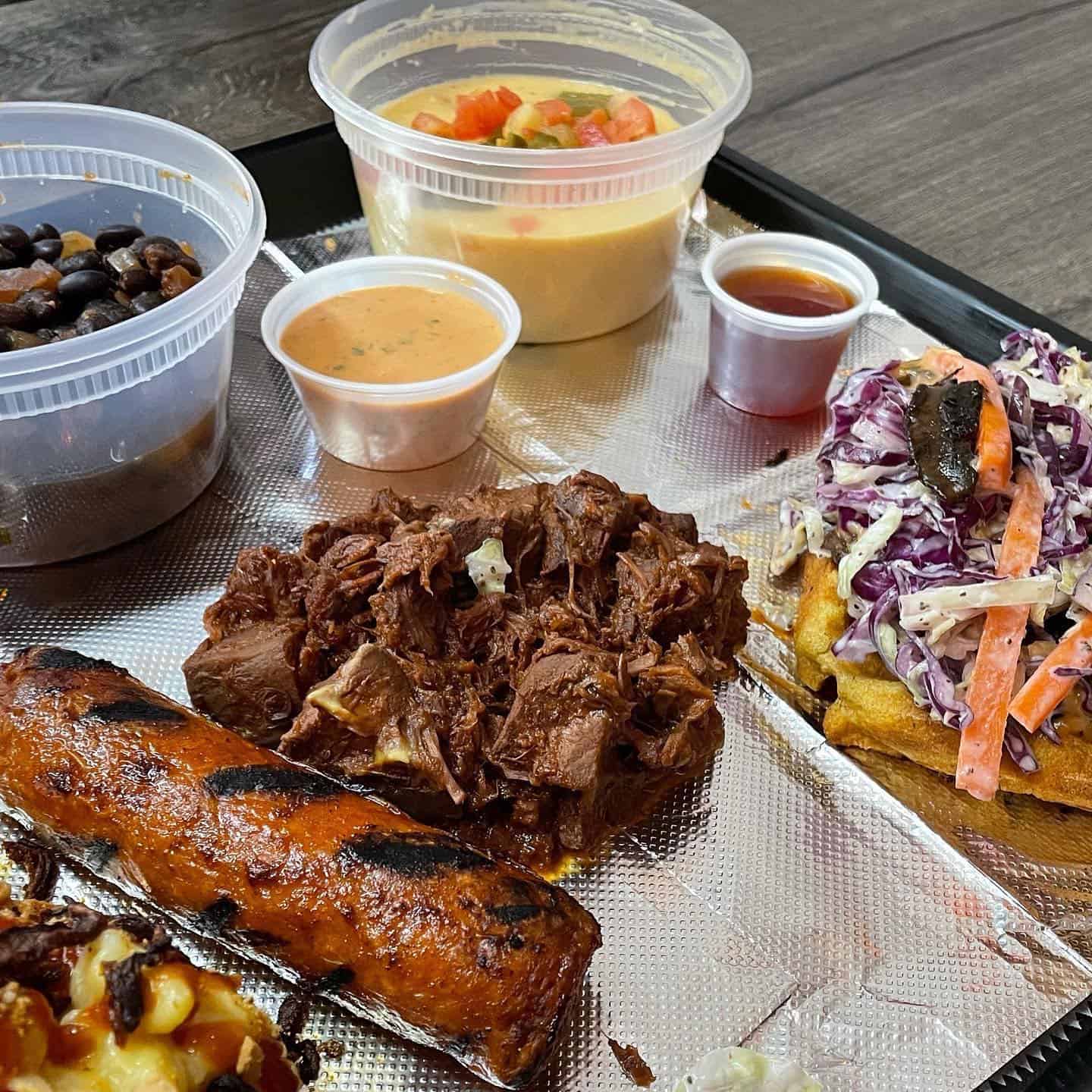 Pure Grit's new restaurant in NYC will feature a smorgasbord of BBQ classics such as coleslaw, baked beans, potato salad and mac 'n cheese – all made vegan. The smoked main dishes include jackfruit ribs, pulled portobello mushrooms, house-made sausage and Impossible Meatloaf. All of the offerings will be gluten-free and include a side of Pure Grit's signature cornbread waffle.
To lead the kitchen, Pure Grit chose Chef Emily Hersh, who recently starred as one of the first vegetarian chefs to appear on Gordan Ramsay's Hell's Kitchen.
Passionate about BBQ
Since 2020, Pure Grit has also sold a retail line of BBQ essentials, including sauces, rubs and smoking chips. The brand says it plans to continue selling those goods both online and at the upcoming NYC store.
"Covid delayed our plans to open our first location by two years, but our dream was always to establish a fast casual restaurant and welcome everyone to enjoy our delicious BBQ," said founder and CEO Kerry Fitzmaurice. "Through our successful pop-ups in NYC, we know that there is a community of people passionate about BBQ and plant-based eating. People who love the taste, comradery and comfort of BBQ but were unable to participate until now."