Recipe box company Gousto announces it is working with Meatless Farm to deliver meat-free meals to homes across the UK. Available from now, Meatless Farm's plant-based mince and sausages will be introduced to the Gousto menu.
As part of Gousto's mission to become the UK's most-loved way to eat dinner, the partnership will offer greater choice for vegans and consumers looking to reduce their meat intake in 2020. The Meatless Farm products will be added to dishes such as the 10 Minute Meatless Bulgogi Bowl, 10 Minute Meatless Mince Thai Larb, Meatless Sausage & Sweet Potato Mash and Meatless Sausage & Pesto Sandwich.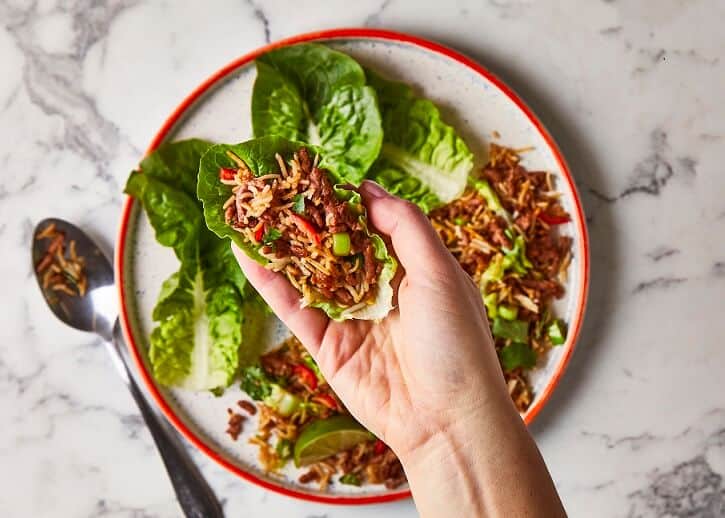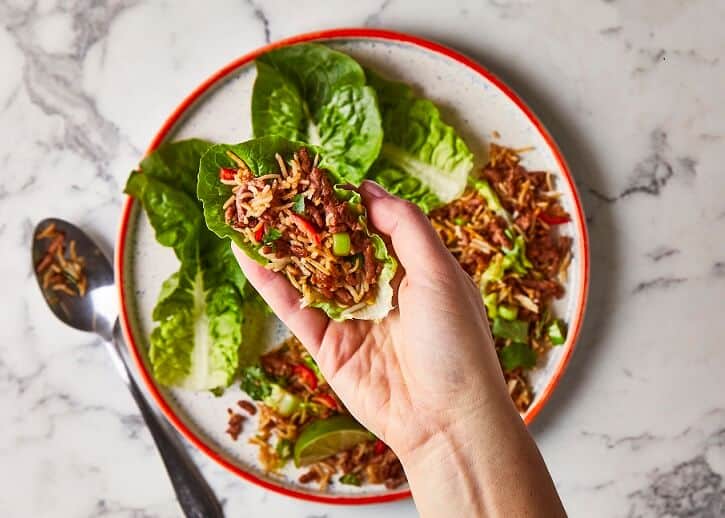 Rhys Desborough, Category Buyer at Gousto, says "With the customer at the heart of everything we do, we're excited to be joining forces with Meatless Farm, to give even more cooking inspiration to kitchens across the UK. Many of our customers are looking to adopt a flexible approach to eating this year, so they'll be pleased to see our expanded variety of plant-based and vegetarian recipes featuring the best quality plant-based products. This is alongside our already extensive choice of over 40 recipes each week."
Meatless Farm's Account Controller, Sarah-Jane Virr, says "Swapping to plant-based food should be both easy and delicious. We want the recipe range with Gousto to encourage more plant-based eating, whether this once or twice a week. It's important we're answering the demand from the UK's rising population of meat reducers, vegans and veggies."
Gousto starts from £2.98 per meal, per person and are available to order at www.gousto.co.uk.