Pinky Cole, founder and CEO of burger phenomenon Slutty Vegan, announces Slutty Vegan Brooklyn will officially open on Saturday, September 17th. Located at 690 Fulton Street in Fort Greene, the new restaurant marks the brand's first franchise in New York, and its 7th national location.
"I'm excited to come back home to New York"
Known for its provocatively named burgers, Slutty Vegan was founded in 2018 and has become world-famous both for its indulgent fast food and epic long lines. The Brooklyn location comes several months after Cole raised $25M in a Series A funding round to open 20 new locations over the next two years. The round's investors included iconic restaurateur and Shake Shack founder Danny Meyer.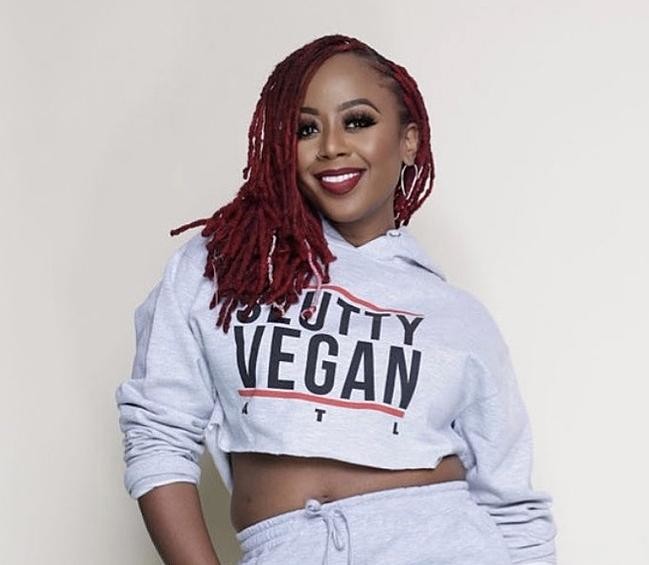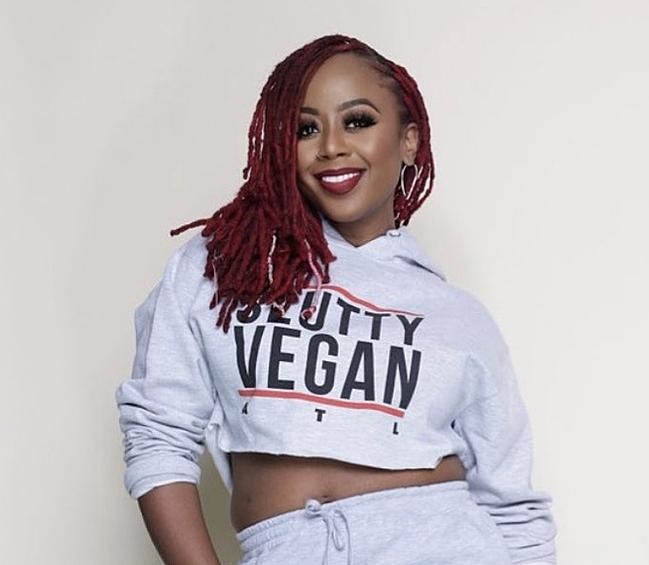 Cole, who says she aims to "build a billion dollar brand", has embarked on multiple successful projects in recent months, including launching a plant-based spinach dip at select Costco stores, and collaborating with Steve Madden on Slutty Vegan-branded sneakers, which quickly sold out. In June, Cole was named DoorDash's new Chief Restaurant Advisor, and is publishing a new cookbook this fall.
Homecoming
Slutty Vegan's debut in NYC represents a homecoming for Cole, who opened her first restaurant in Harlem in 2014.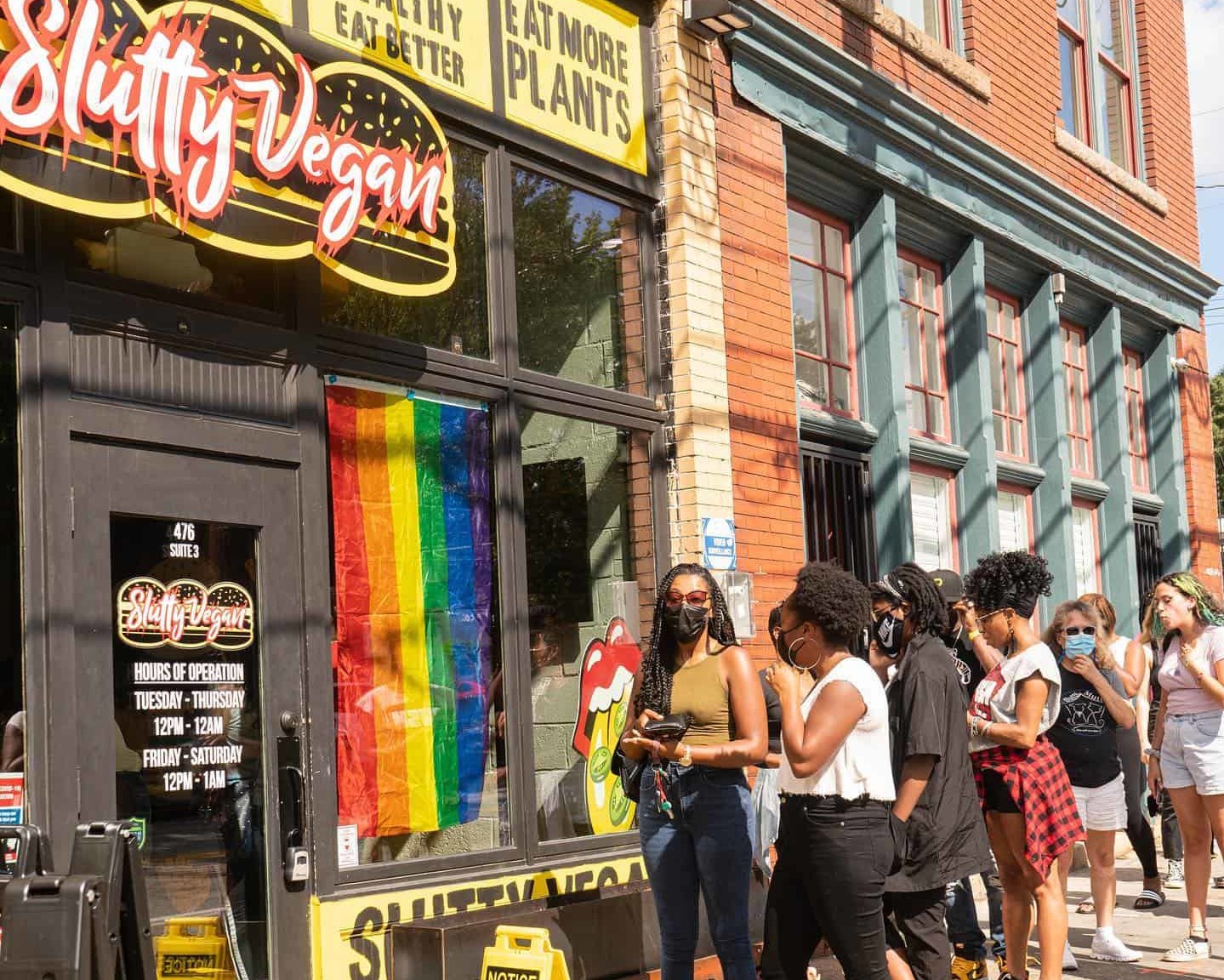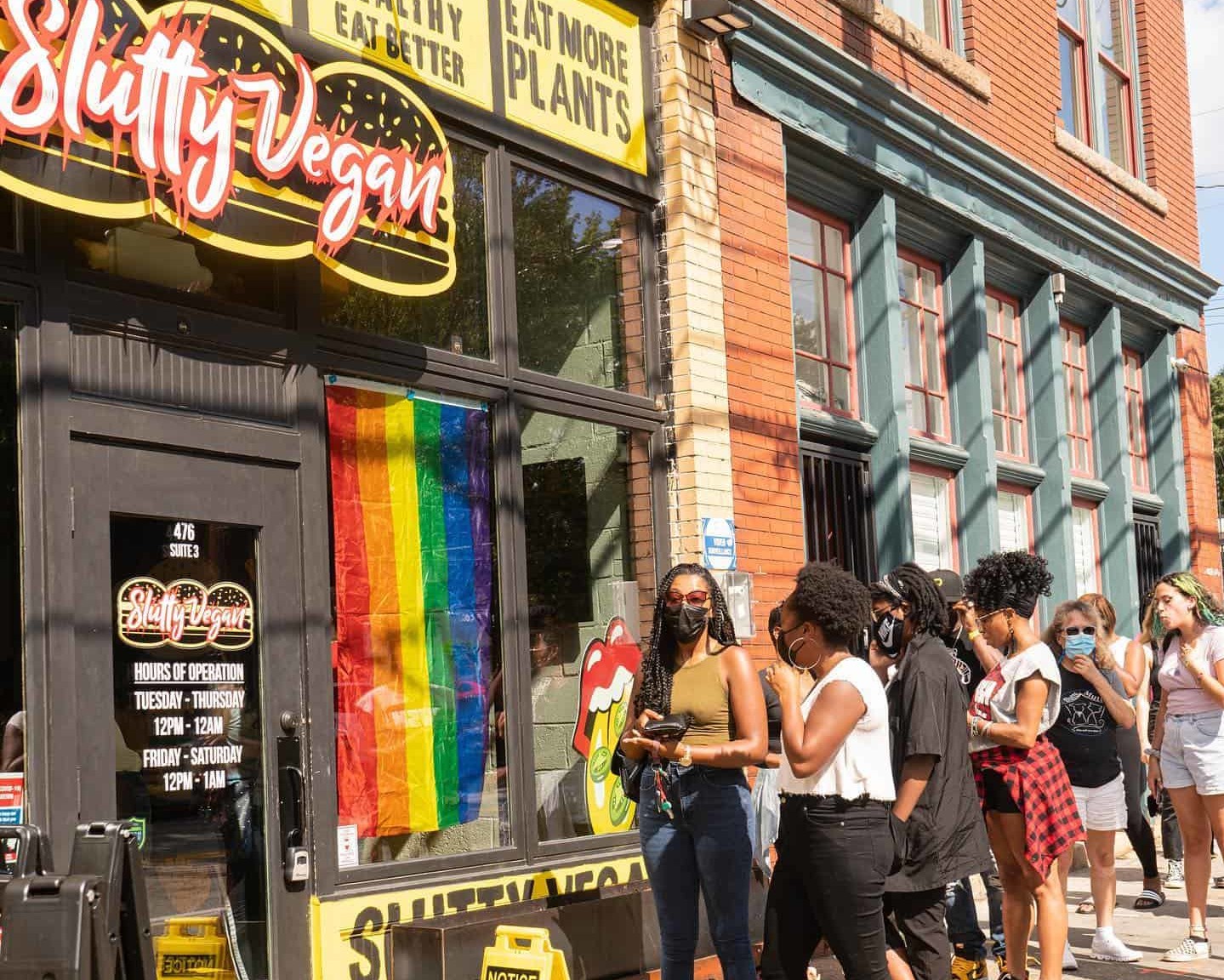 To welcome the chain, NYC Mayor Eric Adams, a famous plant-based advocate himself, posted an official greeting on Instagram. During an appearance on Good Morning America, Cole shared, "I'm excited to come here, I'm excited to come back home to New York, and I can't wait."