One of New York City's largest restaurant openings this year belongs to Spicy Moon – an acclaimed Chinese restaurant serving all-vegan Szechuan-style cuisine. Spicy Moon recently opened its third location at 265-267 Bowery, a massive 11,000 sq ft. space that reportedly features 41 tables with 170 seats, as well as a 16-seat bar.
"We are so grateful for everyone who has supported us in this journey to 265"
First launched in 2019, Spicy Moon is one of the city's first vegan Chinese restaurants and specializes in authentic Szechuan dishes ranging from the traditional (Mapo Tofu, Dan Dan noodles, Scallion Pancakes) to innovative (Crispy Duck Pancakes, Vegan Duck Wrap, Crabless Rangoon.) Its highly-rated menu also offers a selection of Chinese beers, infused rice wine and cold-pressed juices.
Spicy Moon opened two successful locations in the city's East Village and West Village neighborhoods before expanding to the latest restaurant.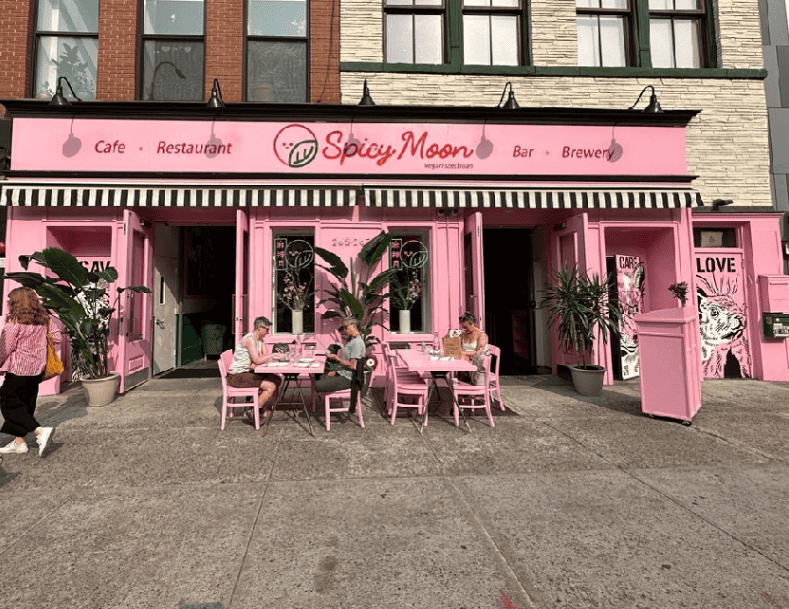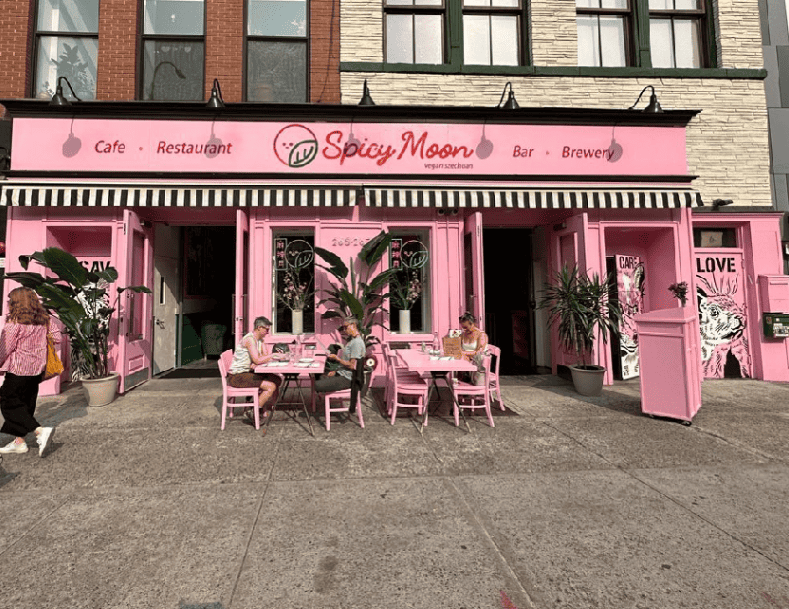 New brewery?
The new Soho location, situated at the corner of Bowery and Houston, was formerly occupied by vegan gastropub and brewery Belse. The freshly painted building now features a bright pink exterior and outdoor seating, and according to its liquor license application, Spicy Moon plans to take over Belse's enormous brewing equipment to possibly open a new vegan brewery.
Spicy Moon also runs an online shop selling merchandise and food products, including its popular Vegan Chili Oil and Vegan Spicy Mayo.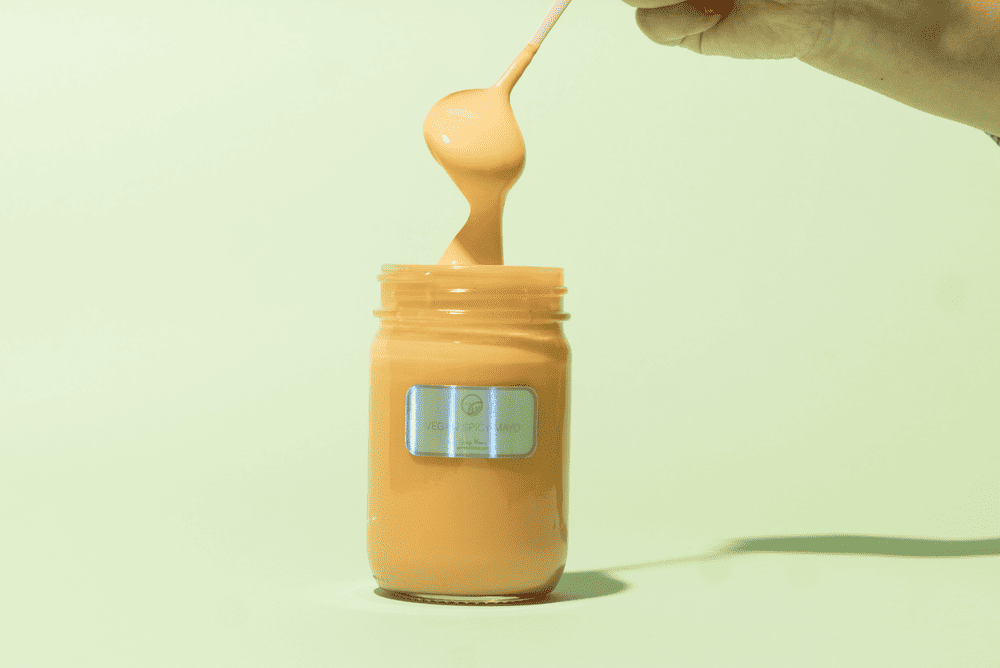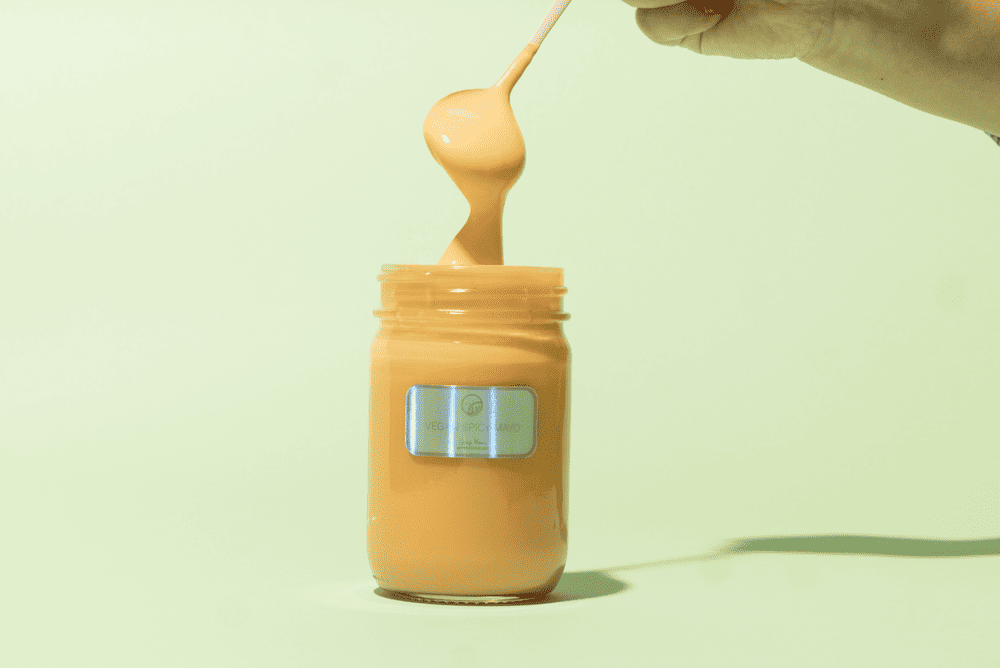 Upon the restaurant's soft opening earlier this week, Spicy Moon posted online: "Soft opening for our newest location 265 Bowery! We are so grateful for everyone who has supported us in this journey to 265. Big shout out to our entire team- we are forever thankful for your hard work and dedication – we love you – if you are in the neighborhood stop by and say hi."
Spicy Moon Soho is located at 265 Bowery Street.