Terra Burger & Bowl opened at the end of August 2020 in Daikanyama, a prime location in Tokyo. The young company started in 2016 with a small kitchen car as a new Japanese vegan burger concept. Now the team has opened a real store with the desire to have more people experience these plantbased innovations.
As the name suggests, the cafe has a wide selection of burger and bowl menus and is popular not only in physical stores but also in delivery services.
But Terra Burger is a bit different from the usual burger shops. The unique factor in this patty is the manufacturing method utilising konjac, an ingredient patented in 2020. The patty itself is formed by blending konjac and soybeans, but konjac is real the key to "texture, elasticity, and juiciness." Usually, more than 90% of konjac consists of water, which is the reason for its juiciness.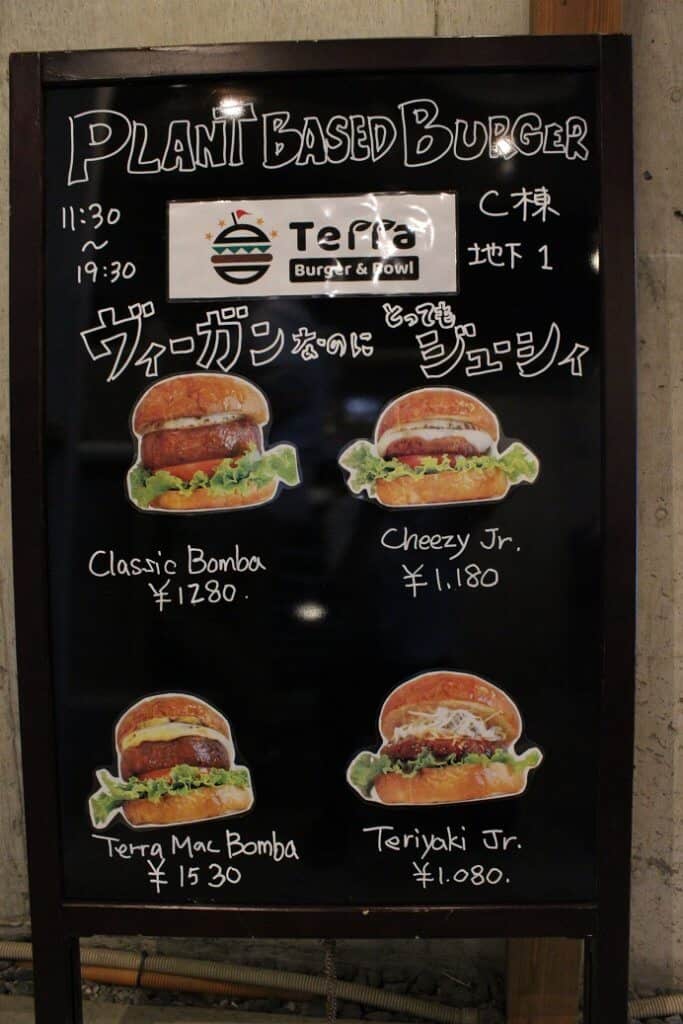 Since 2016, the team has been focusing on product development in addition to the restaurant business, to "strengthen our product lineup with cheese, sausages, chicken nuggets, beef broth." Founder Nakayama says the "burger patties are scheduled to begin production at the factory soon, with a view to wholesale to restaurants and hotels, and even overseas markets."
Nakayama is Canadian with a Japanese father and a Swiss mother, and has lived in Japan for over 20 years. After a fasting experience in Thailand, he shifted to a plant-based lifestyle. After undergoing test sales in a kitchen car, he is currently engaged in the restaurant business while focusing on product development.