As a sign of the times, the UK now sees its first-ever Michelin starred restaurant offering plant-based meat. The Harwood Arms in Fulham London is now serving a vegetarian scotch egg using plant-based bacon produced by THIS, the fastest FMCG business to reach its Seedrs target with the fastest campaign to hit over £1.5m.
Michelin stars are a rating system to evaluate restaurants on their quality: One star signifies "a very good restaurant", two stars are "excellent cooking that is worth a detour", and three stars signify "exceptional cuisine that is worth a special journey".

For readers outside of the UK, a scotch egg is a British snack originating in Scotland, consisting of a whole soft or hard-boiled egg wrapped in sausage meat, wrapped in bread crumbs then deep-fried. Obviously this particular dish is not vegan friendly due to its use of poultry eggs, however it does signify a step in the right direction for high end cuisine in the UK.
The London restaurant is reportedly known for its focus on 'game' meat, and its menu includes 'Crispy pigs head', 'Haunch of Aynhoe park fallow deer', and 'Norfolk baby chicken'. The new meat-free Glamorgan vegetarian scotch egg features a mixture of herbs, leeks, and THIS plant-based bacon.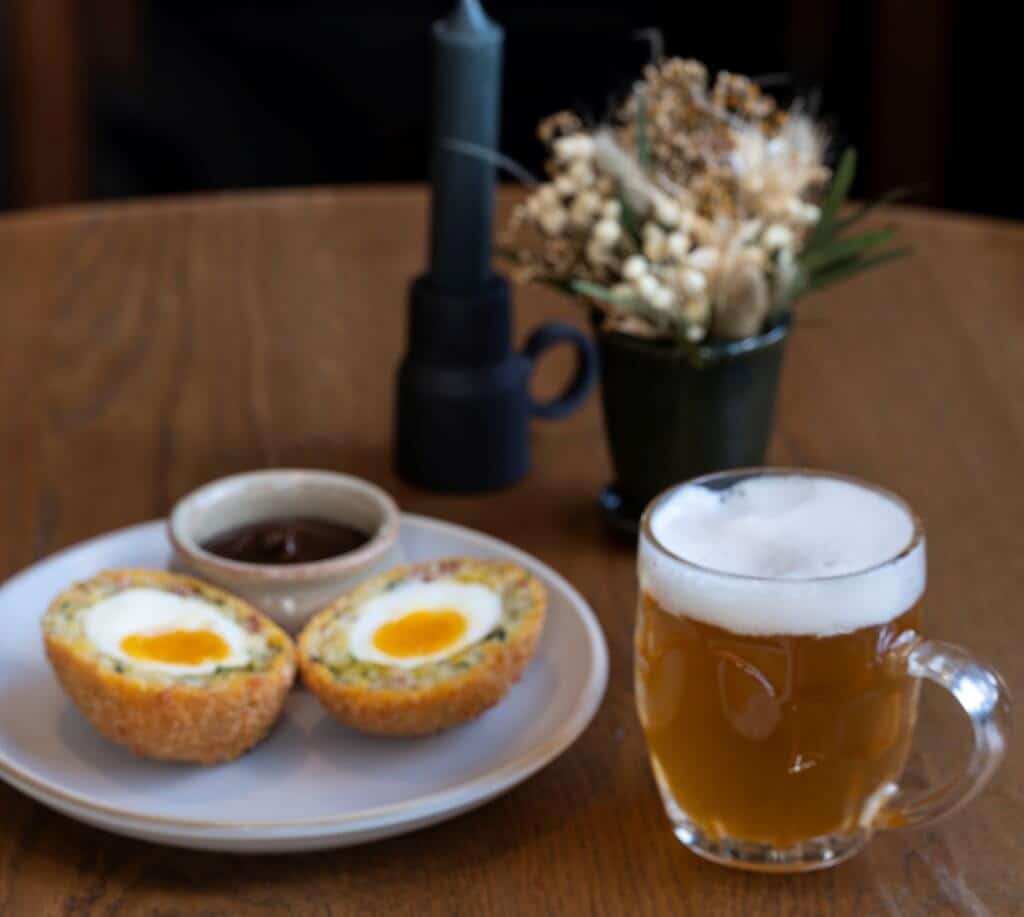 The partnership follows the increased demand for meat-free options from diners as an estimated eight million Britons are eating more plant-based food now than ever before (Mintel) whilst the global meat substitute market is expected to reach $17.5 billion by 2027 (at a compound annual growth rate of 15.1% between 2020 to 2027) largely due to Covid-19, according to research company Meticulous Research.
Andy Shovel, Co-Founder of THIS comments: "Meat alternatives have often been met with skepticism by Michelin-starred restaurants and chefs so I was actually quite emotional when the Harwood Arms team told us they wanted to put THIS on their menu. Our collaboration represents a major step forward in plant-based food innovation where products are now so realistic, they are welcomed into the world of fine dining.
"To get a Michelin star stamp of approval within a year of launching is a real validation for all of the hard work that our whole team has been putting in and chefs at Sally's level don't mess about when it comes to ingredients, so we can all pat ourselves on the back after their endorsement."