Renowned vegan chef Matthew Kenney has teamed up with Golden Platter Foods CEO Scott Bennett to create PlantMade Foods, with a portfolio of over 30 plant-based meals available online for national shipping. The range, which includes entrees, bowls, snacks, burgers, and desserts, can also be ordered as sampler bundles.
A graduate of the French Culinary Institute, Matthew Kenney is the author of 18 cookbooks and operates over 30 restaurants in 11 countries, as well as the Folia partnership, Prince Khaled's consultancy and teaching partnership in the Middle East. Named one of America's best new chefs by Food & Wine, Kenney is globally recognized as a pioneer in the plant-based food movement.
DTC business has surged in the wake of COVID-19. Amazon for example reported a massive increase in sales. Plant-based foods are also witnessing major growth since the beginning of the global situation, which is forecast to continue as consumers make the link between animal agriculture and many of the problems we are witnessing, such as zoonotic diseases and climate change.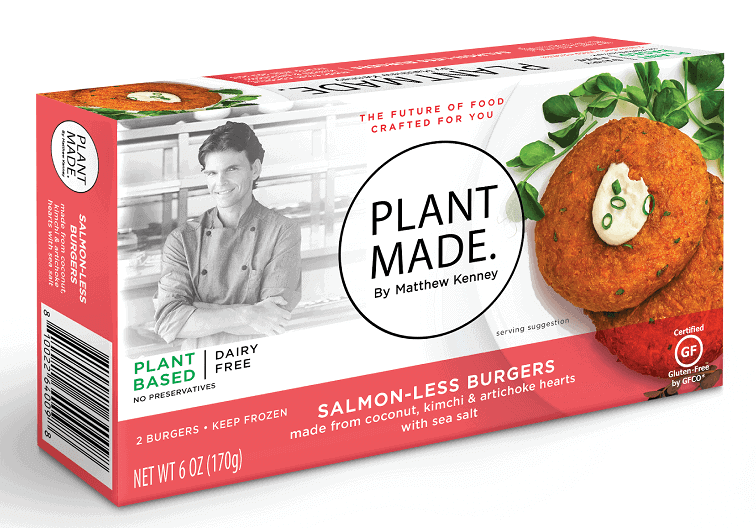 The bundles are:
Variety Pack ($42.50): Mac & Cheeze, Cacio E Pepe Mac & Cheeze, Chickpea Curry, Jackfruit Enchiladas, Jackfruit Carnitas and Cauliflower Steaks
Gluten-Free Pack ($42.50): Chickpea Curry, Jackfruit Enchiladas, Jackfruit Carnitas, Buffalo Cauliflower Bites and Cauliflower Steaks
Buffalo Cauliflower Bites Pack ($42.50): PlantMade' Foods most popular offering pack of 5 spicy buffalo-style breaded Cauliflower Florets
PlantMade Foods works with local farmers whenever possible and strives to use organic and seasonal produce. The bowls and entrees are all gluten and soy-free and vegan, individually they retail for $3.99 – $5.99 and are available at select retailers and Amazon.
Matthew Kenney commented: "PlantMade was created in response to the consumer's increased interest in plant-based options and to live healthier lifestyles. I am thrilled to have the opportunity to leverage years of passion and enthusiasm to bring plant-based meals to the home front."