A new vegan egg product from Oggs, finalist in The Grocer Gold Award Start-up of the Year, is created with aquafaba from organic chickpeas. The brand, which has a UK following for its cakes, launches the first-to-market concept into Waitrose in June then afterwards into Asda and Sainsbury's, and later into foodservice and manufacturing.
The Economist reported last month that sales in home baking ingredients have soared during COVID 19 lockdown, due to empty shelves of its normal products and people having extended time at home. This coincides with the rise of vegan products before lockdown and the acceleration since.
The US has been dominating the market for vegan egg substitutes with Just, Spero Foods, and Clara Foods all making headlines. Veganism is stronger than ever in the UK so this new local addition to the egg replacement market is sure to be welcome amongst British bakers.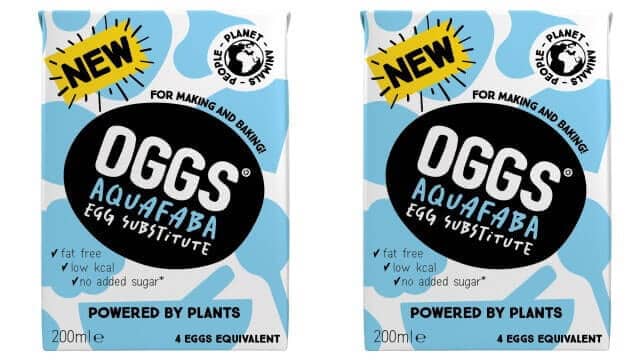 Aquafaba is the viscous water collected from chickpeas after soaking, cooking or storing, has properties that emulsify, foam, bind, gelatinize and thicken very similar to animal egg. The consumer product will be available in 200ml cartons, equivalent to four eggs, at an RRP of £1.99. The 500ml packaging aimed at the foodservice industry will launch in autumn and a 5L pack is scheduled for the manufacturing industry for early next year.
The packaging is sustainably sourced and fully recyclable. The product is certified by the Vegan Society, an organisation which informed us last week that 1 in 5 consumers in the UK have reduced their meat intake during coronavirus. Oggs says it is focused on zero waste, and this entails partnering with other food companies that handle chickpeas so that the by-product aquafaba can be sourced cheaply.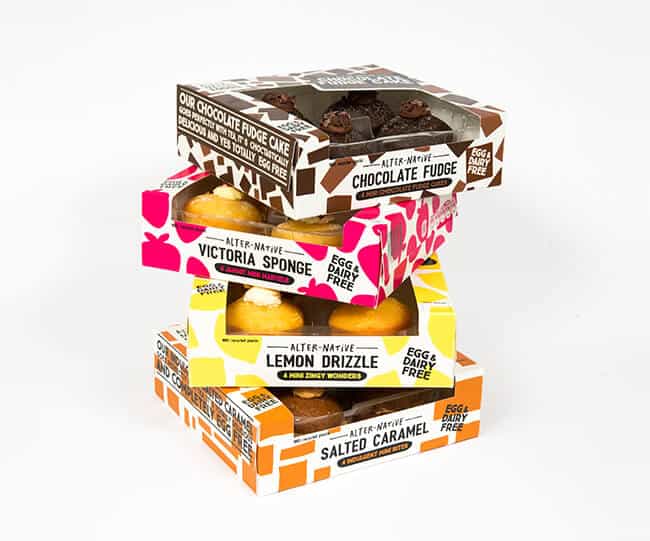 Commenting at the launch, Oggs' founder Hannah Carter said: "For us, this is the future of food, it's more sustainable and ethical than the traditional egg alternative. Aquafaba has the potential to replace much of the hidden animal protein in our food chain from egg white in gluten-free bread to the barn eggs that sadly still reside in many prepared foods on our shelves."