Dutch restaurant chain Vegan Junk Food Bar has announced that it is now serving Heppi® Ribs, an innovative plant-based product made with yellow pea flour. Heppi® Ribs are designed to emulate slow-cooked pork ribs, containing 21 percent protein and just 1.2 percent carbohydrates.
Unlike conventional ribs, Heppi® Ribs are boneless, meaning each serving contains twice as much food. The ingredients are simple — just pea flour, water, and seasoning. They are made by the Dutch company Ojah, which spent six years developing them. Vegan Junk Food Bar is the first restaurant in the world to put the vegan ribs on the menu.
The chain will serve two dishes made with Heppi® Ribs — loaded fries and the Heppi Ribs Burger. Both come topped with pickles, hoisin sauce, garlic sauce, and coriander.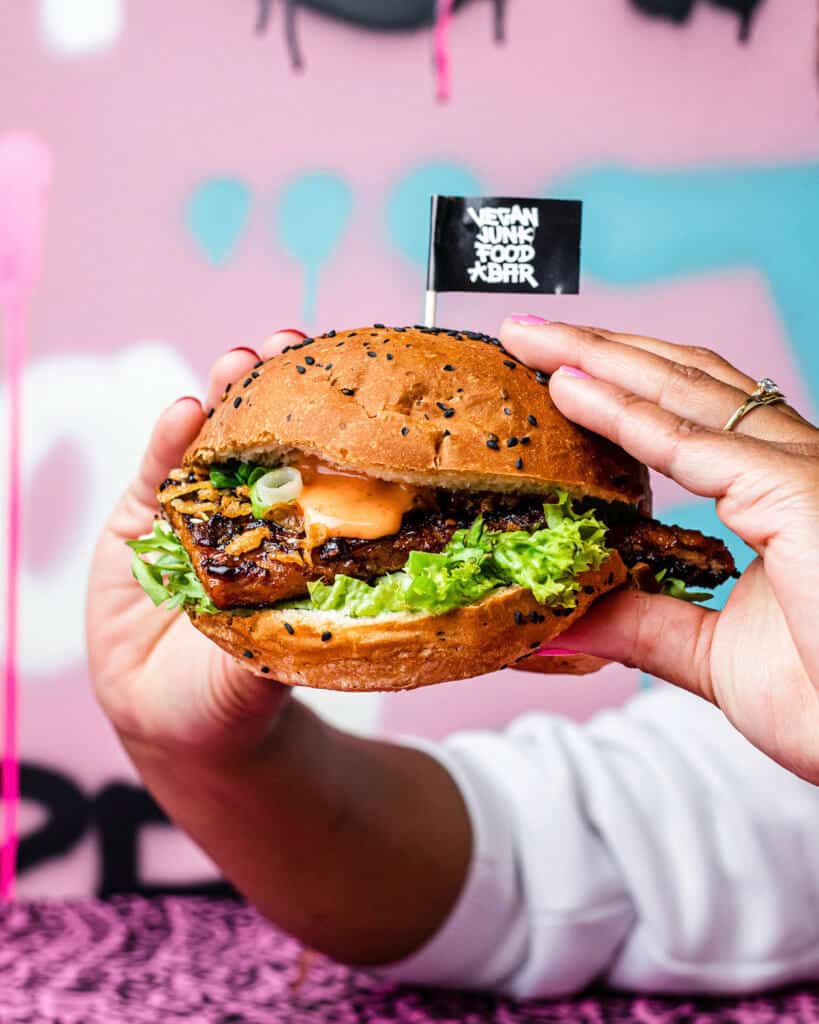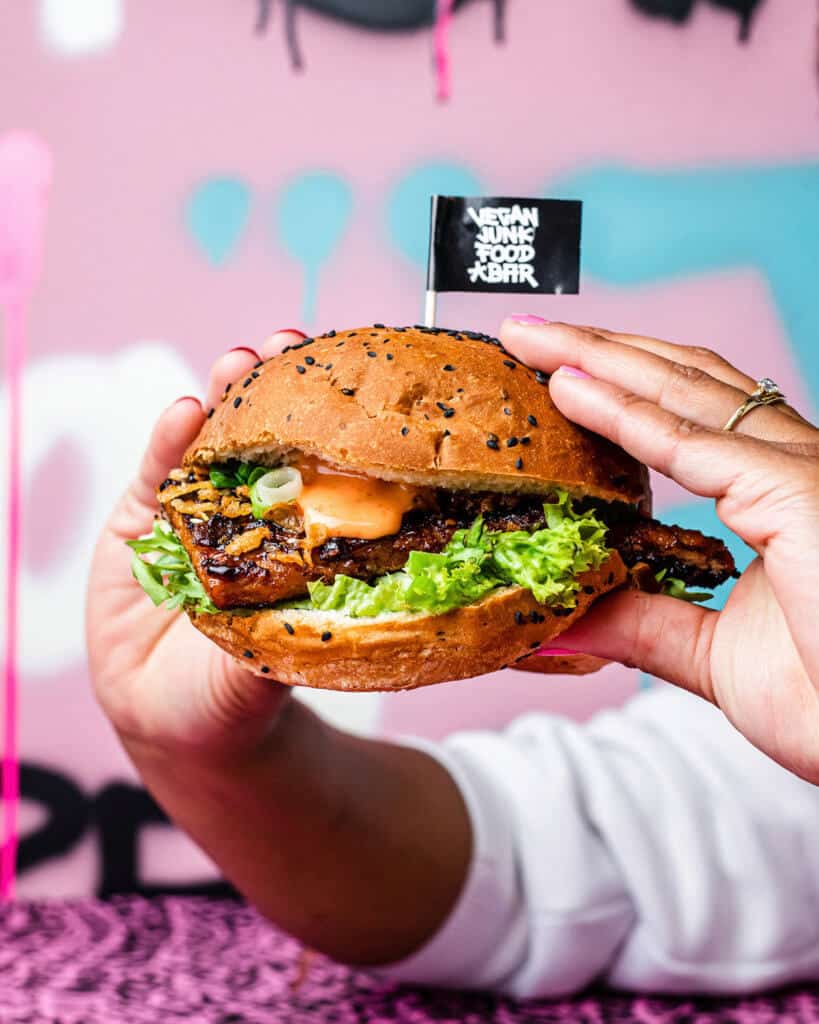 Vegan Junk Food Bar opened its first location in Amsterdam in 2017, followed by four more branches in the Netherlands. It is set to open its first international branch in Barcelona this autumn.
The chain is known for its innovative dishes, such as the highly successful plant-based sashimi Vegan ZeaStar. Ojah's Heppi® Ribs are the latest innovation to join the menu.
"We know there are [other] plant-based products in the market that carry the title 'ribs', but these products are either based on tempeh, tofu or seitan," Joeri Hollink, head of product development at Ojah, told vegconomist. "These textures do not resemble meat and most definitely not the texture of slow-cooked pork ribs, which are so much desired by meat lovers. Ojah has succeeded to get as close as possible to this specific meaty texture."