Nestled in the heart of New York City's Chelsea neighborhood, Willow Vegan Bistro is quietly disrupting bistro fare with its adventurous, thrilling take on contemporary plant-based cuisine. Recently, the eatery debuted new dishes featuring Chunk Foods' groundbreaking plant-based steak and Yo Egg's chicken-free eggs.
Elevated bistro dining
Willow describes itself as a "cozy vegan bistro that offers an innovative twist on classic American food" and the menu overflows with vibrant recreations of popular bistro dishes, from sandwiches and burgers to soups and mac 'n cheese. Highlights include mini lobster rolls made with hearts of palm, chick'n francese, oyster mushroom calamari, and a B.A.L.T. with vegan bacon.
But what truly sets Willow apart is its use of the latest alt-protein innovations, including Chunk Foods' steak and Yo Egg's award-winning runny egg.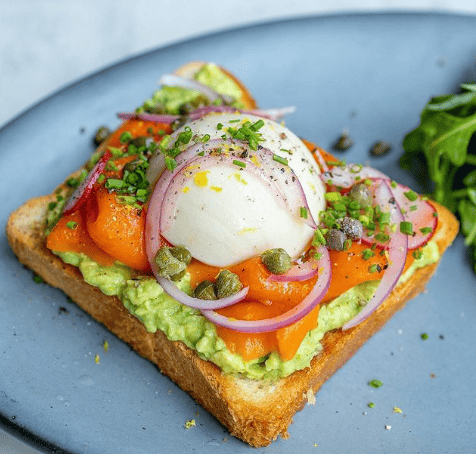 Steak specials
Chunk Foods' whole-cut plant-based steak is featured as the new Chunk French Dip, served with a traditional warm au jus, as well as the Grilled Chunk Steak Filet, served with Truffle velouté, potato pavé, haricot verts, and balsamic caviar.
Based in Israel, Chunk Foods is currently offering its whole-cut steaks, which it says have a "succulent and tender" texture, in US food service. The startup has raised over $15M to begin scaling its steak and says the product will be available in many more locations in the coming months.
Whole chicken-free eggs
Willow has featured Yo Egg in a variety of dishes and formats, from its Sunny Side Up Cheeseburger with a fried egg to its avocado toast and tuna nicoise salad, both served with a poached Yo Egg. Also based in Israel, Yo Egg debuted its product in US restaurants in February.
Willow was founded in 2021 by Chef Guy Vaknin, the chef-owner behind the legendary vegan sushi concept Beyond Sushi and upscale Italian eatery Coletta, which became one of the first restaurants to introduce Chunk Foods to diners in 2022.
"Meeting rising expectations"
Upon its investment raise this past April, Chunk Foods founder and CEO Amos Golan stated, "At a time in which consumers are driven by health and well-being in their food choices, while still demanding great taste, we are committed to meeting their rising expectations and revolutionizing eating habits. We are humbled to have the support of top-tier investors who share our vision of creating a new and delicious center-of-plate standout that is sustainable, nutritious, and accessible to everyone."