Crackd, The No-Egg Egg, is a new vegan brand launching in the UK that offers a whole egg liquid replacement, at a time when home cooking and plant-based food options are soaring in sales. Distribution will begin in December in M&S and e-retailer TheVeganKind.com.
It is believed that the company is in talks with the four major UK supermarkets, with Veganuary tipped to be a key launch date.
Crackd is a joint venture between Noble Foods and food development consultancy Bingham & Jones, according to newsbreak.com. Interesting to note is that Noble Foods launched The Happy Egg in 2009, which currently claims to be the leading poultry egg brand in the UK.
It has taken three years for Crackd to perfect its recipe. The company started in 2017 with a powdered version and now, nearly 50 versions on, it is ready to release its new formulation. The base ingredient is pea protein which is cold-pressed and the finished product is rich in vitamin B12 as well as protein, according to the Crackd website.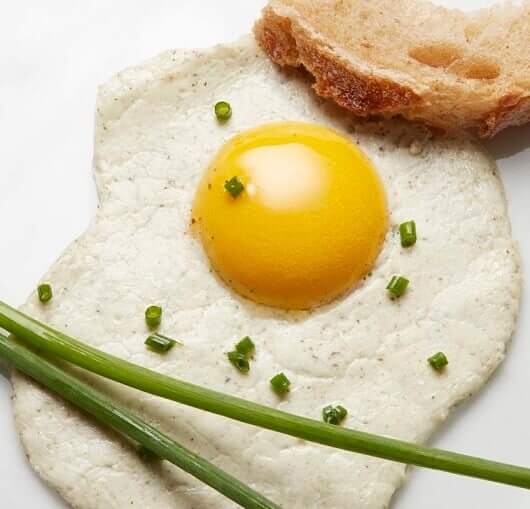 Plant-based egg has had several huge global developments this year. Recently we reported that two French biologists are set to launch Les Merveilloeufs and are developing a whole egg product that comes in a shell. Also, the US industry pioneer Eat Just is planning its global expansion by building a $120 million production facility in Singapore, to scale its reach in Asia, with big plans to launch its plant-based egg products in Europe in 2021. Zero egg launched recently from Israel and Evo Foods in India has recently secured substantial investment as it embarks on its animal-free egg journey.
In June, we learned from Proveg International that egg replacers have the largest growth potential in the plant-based sector, then in August JUST (Eat Just) informed us that vegan egg is the fastest-growing plant-based category by far, with dollar sales surging 192% in the last year.