The New Scientist has published alarming data stating that fish are infected with 283 times more parasitic worms than in the 1980's. Here we discuss the many alternatives to consuming conventional seafood, for our health and for the sake of the planet.
The study was carried out by Chelsea Wood at the University of Washington in Seattle and her colleagues who analysed 56,778 fish across 215 species for Anisakis, or herring worm, between 1978 and 2015. According to the study, humans can contract these parasites by consuming infected fish that is raw, smoked or improperly frozen.
Aside from the danger to humans involved in consuming fish, societies must now seriously address the effects of fishing on the planet, with overfishing and temperature rises leading to serious consequences to the climate. By disrupting animal agriculture industries with plantbased and cellbased alternatives, perhaps it can be possible to reverse some of the damage done.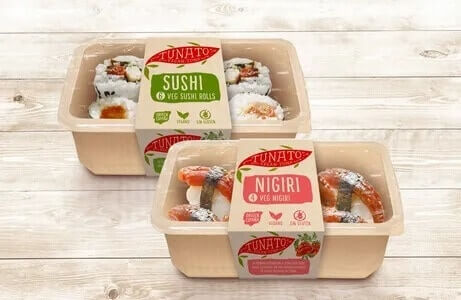 Cellbased firms Avant foods, BlueNalu and Shiok meats are three examples of foodtech using cell-based technology to create products that they hope will feed our global hunger for consuming fish. These companies use cells to produce 'clean' fish meat that does not contain any toxins (for example mercury) or parasites, or cause damage to marine life.
The New Scientist report specifically references fish used for sushi as a main concern. Ocean Hugger Foods is already producing plantbased sushi that guarantees no parasites and are said to be equal in taste and texture to real fish. The founders of Ocean Hugger realised the immense hunger for tuna was a huge problem after a visit to a fish market in Tokyo where two football-field sized warehouses full of this fish were sold in one morning.
Other plantbased producers on the attack to slow the massacre in the tuna population include Good Catch and Sophie's Kitchen, and there are many others – including the Spanish product Tunato, which uses tomato to create a realistic plant tuna as a European counterpart to Ocean Hugger's landmark Ahimi product. Vegan Zeastar in the Netherlands is producing vegan sashimi, and Wagamama last year launched a sushi dish created from watermelon. Both Tuno from Loma Linda and Good Catch tuna are widely availabe in retail across the UK and North America.
Chelsea Wood commented on the findings of the study in The New Scientist:  "We want to try and minimise the number of worms that people are encountering in their sushi dinner. That is going to become more challenging into the future as we get these increasing abundances."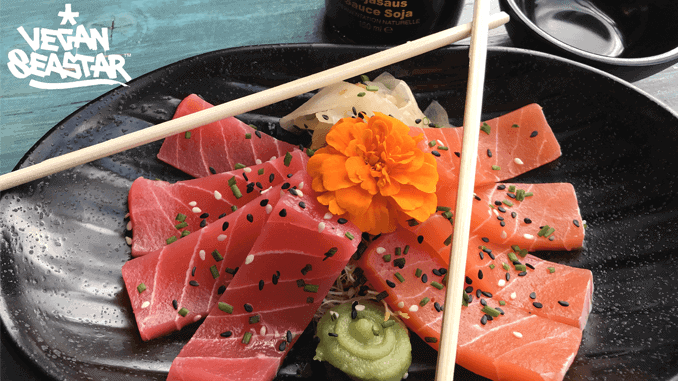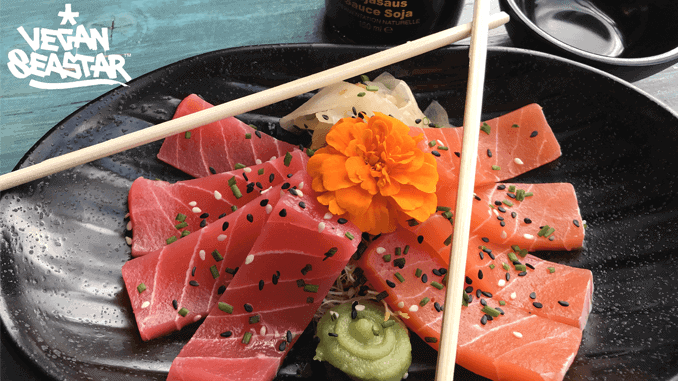 Clearly, to reduce the number of parasites and other potential dangers consumed from fish, we should stop eating the fish. And if we want the fish to be healthy and thrive, and as such maintain the health of our oceans, serious changes must be made to the way we think about the idea of sealife and our food habits as a whole. The changes need to be big, and soon. Let's look to these companies trying to solve the problem and in these difficult times and support plant- and cell-based seafood alternatives as a solution to an epic problem on a global scale.