Functional Remedies recently announced its partnership with Dr. Joel Kahn, "America's Healthy Heart Doc." Dr. Kahn will serve as the company's newest brand ambassador and expert on the health benefits of full-spectrum hemp oil products.
Functional Remedies' hemp focused products are formulated to work in sync with the bio-individuality of one's body. The company's whole-plant, full-spectrum hemp oil delivers benefits beyond CBD alone. It allows the body to access the full range of beneficial compounds, including phytocannabinoids, polyphenols, fatty acids, and other potentially healthful benefits.

"I was drawn to Functional Remedies because I not only saw phenomenal results using their products myself and with my patients—but the company is also backed by strong science, a team with integrity, and delivers the highest quality products that set the industry standard," says Dr. Kahn.
"Having such a well-respected expert in the medical and preventive medicine community as Dr. Kahn join our roster of amazing spokespeople is a true honor," says Andrew Campbell, CEO of Functional Remedies. "He brings a wealth of knowledge and credibility that we know our customers and the industry at large will benefit from tremendously."
Founded in 2015, the Colorado-based wellness company is a family-owned and doctor-recommended manufacturer of full-spectrum hemp oil plant-to-bottle products using 100% sustainable farming. The process has been crafted over 25 years to maximize the natural benefits of the whole plant and create a synergistic effect with the body. Functional Remedies products are third-party tested, ensuring FDA compliance, GMP certified, and remains the only hemp maker admitted to the Consumer Products Health Association.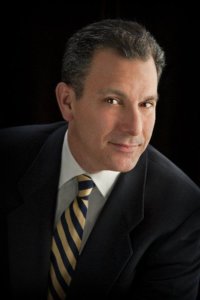 Joel Kahn, MD, of Detroit, Michigan, is a preventive cardiologist and a Clinical Professor of Medicine at Wayne State University School of Medicine. He graduated Summa Cum Laude from the University of Michigan Medical School and trained in interventional cardiology in Dallas and Kansas City. Known as "America's Healthy Heart Doc," Dr. Kahn is a diplomate of the American Board of Internal Medicine and maintains sub-specialty board certification in Cardiovascular Medicine. He was the first physician worldwide to complete the Metabolic Cardiology curriculum in conjunction with A4M.com/MMI and the University of South Florida.
Dr. Kahn has authored scores of publications in his field, including articles, book chapters, and monographs. He writes articles for MindBodyGreen, Thrive Global, and Reader's Digest and has six books in publication, including Your Whole Heart Solution, Dead Execs Don't Get Bonuses, The Plant-Based Solution, and Lipoprotein(a). He has regular appearances on Dr. Phil, Dr. Oz, The Joe Rogan Experience, and The Doctors Show. He has been awarded a Health Hero award from Detroit Crain's Business and owns a vegan restaurant in Detroit.
Previously, 2019 PGA Charles Schwab World Cup Champion Scott McCarron served as Functional Remedies' brand ambassador.