Founders Bethany and Eddie Fisher from London have developed a refillable deodorant which they say is more effective, convenient, sustainable and desirable than anything else on the market. Or as Eddie puts it "We're making sustainability sexy! Once you see and hold fussy, it will be love at first swipe"
The couple says that globally we throw away over 3.2 billion single-use plastic deodorants per year, and in addition, research by Which? shows that we only recycle 40% of bathroom items compared to 90% of kitchen plastics. As the world's first refillable deodorant made entirely from plants, they hope to help change this problem, and each deodorant sold also funds the collection of 1kg of ocean-bound plastic.
The plastic-free refills are packaged in upcycled sugarcane and the outer container is made from a corn-based bioplastic, plus the deodorant itself is created with 100% plant ingredients.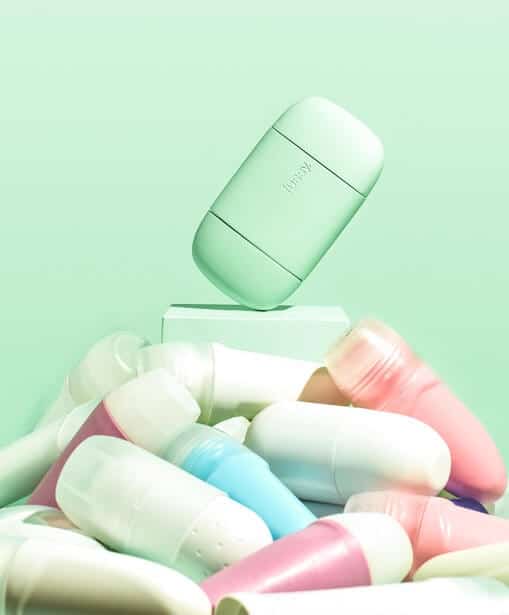 "To be honest it's been a real test. We've not slept much, burnt through all our savings but now is the time for the refill revolution. We are just pleased to be part of it!" commented Eddie.
Fussy has launched for pre-order at www.getfussy.com. Early-bird deals will be available from £11 with 25% off the retail price. See the kickstarter campaign here https://www.kickstarter.com/projects/refillabledeodorant/fussy-the-refillable-deodorant