Kate Farms, the leader in plant-based medical nutrition, recently announced the appointment of Cynthia Ambres, M.D., to the newly created position of Chief Medical Officer. With more than 30 years of experience as a practicing physician and healthcare executive, Dr. Ambres will lead clinical strategy development, partner on new product development and innovation, and oversee the clinical nutrition management team.
Dr. Ambres comes to Kate Farms after 25 years as a senior executive at healthcare providers and payers. Among her industry roles, she was a partner at KPMG in its Global Healthcare group, serving as an expert in the Global Center of Excellence. Dr. Ambres ran her own consulting company specializing in payer and provider development and transformation. She served as Senior Vice President and Chief Medical Officer at HealthNow NY, the parent company of Blue Cross Blue Shield of Northeastern and Western NY, focusing on healthcare reform, physician engagement and medical policy.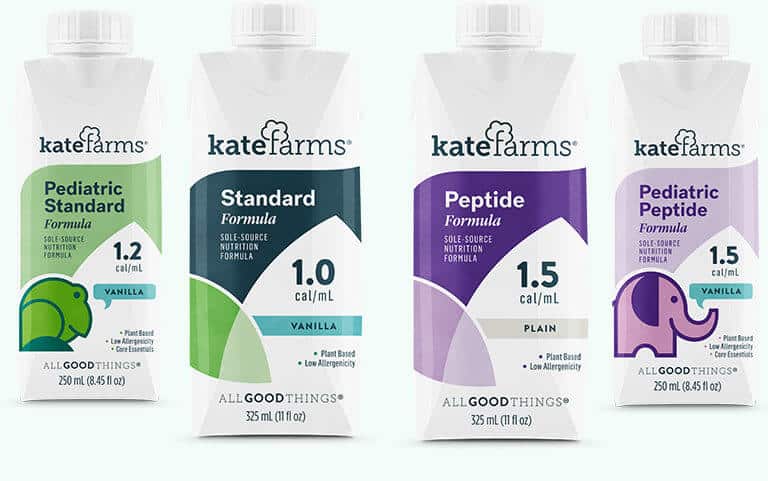 "We are thrilled that Cynthia is bringing her medical experience, industry expertise and deep commitment to wellness to Kate Farms at a time when we're rapidly advancing our clinical program," said Brett Matthews, Chairman, and Chief Executive Officer. "We recently published our first third-party clinical study, and we expect 2020 to be a very busy year for Cynthia and her team as we continue our aggressive product development and clinical research programs while actively supporting the doctors, dietitians, and patients using Kate Farms to prevent or reverse disease."
"I am excited to bring my enthusiasm for improving nutrition to help people achieve their best lives," said Dr. Ambres. "We know that nutrition is key in both preventing and treating debilitating diseases. It's wonderful to be part of the Kate Farms team as we innovate the role of plant-based nutrition in healthcare."

Kate Farms was founded when Kate Laver, a small child born with cerebral palsy, was failing to thrive because she couldn't tolerate any of the available tube feeding formulas. Her parents, Richard and Michelle, had the transformative idea to develop a better recipe using high-quality organic plant-based ingredients without the common allergens found in other formulas.
Kate Farms now focuses on the medical nutrition market and has become the #1 plant-based enteral formula. The company offers nutritionally advanced, organic plant-based tube feeding and enteral formulas that are well-tolerated by most patients. Free of allergens, including soy, dairy, and corn, clinicians, and caregivers, report patients have experienced decreased symptoms of GI intolerance, improved weight and growth, and overall improved nutritional status. The meal replacement is made with organic, non-GMO yellow pea protein, Kate Farms' formulas provide 24 vitamins and minerals and a phytonutrient blend of antioxidants.
Kate recently celebrated her 13th birthday and continues to thrive on Kate Farms as her sole source of nutrition.