When Su Hardy set out to launch Mooncup in 2002, she had no idea that 17 years later, the company she founded would be a leading force in tackling the taboo around periods, at the vanguard against single-use plastic, and would have created a third category in the Sanitary Product industry, once monopolised by multinational companies.
This autumn, Mooncup reveals its bold new packaging to celebrate these achievements and reinforce its position as the original, market leading, silicone menstrual cup.
Manufactured in the UK to medical device standards, Mooncup has always had customer care, environmentalism and ethics at its core. The new packaging is ethically sourced, from its inks and card stocks to its unbleached organic cotton storage bag.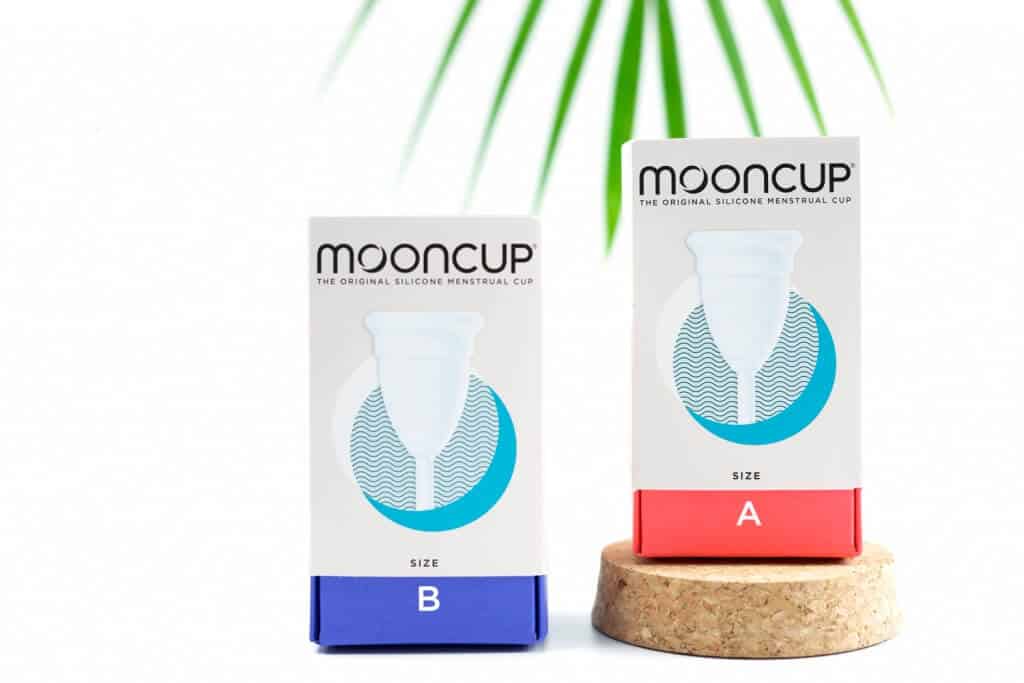 Mooncup's new black logo, alongside bold box colours and a simple moon and waves motif, has been designed to ensure the brand stands out against the competition, while echoing the company's long standing mission to #TurnTheTide on the environmental waste, expense, and inconvenience of disposables.
With an increasingly competitive marketplace, heightened awareness of the impacts of plastic and climate change, and the rise of feminist movements, it is easy to overlook the impact that Mooncup and its disruptive campaigns have had on the industry and consumer acceptance of reusable products.
Kath Clements, Mooncup Marketing Director explains: "We're so proud to finally be able to share our new packaging and branding. It feels as though there couldn't be a better moment to 'hero' our product and celebrate its' benefits, loud and proud. With a growing number of menstrual cups on the market it is easy to forget where we've come from and the impact we've had on the industry. Having created the first silicone menstrual cup, we've led the way in encouraging consumers to 'give change a go' and it's incredible to see menstrual cups taking their place as a serious alternative. Our new packaging is designed to ensure consumers choosing Mooncup understand that they're investing in a quality product, a 'gift to themselves' which will last them for years."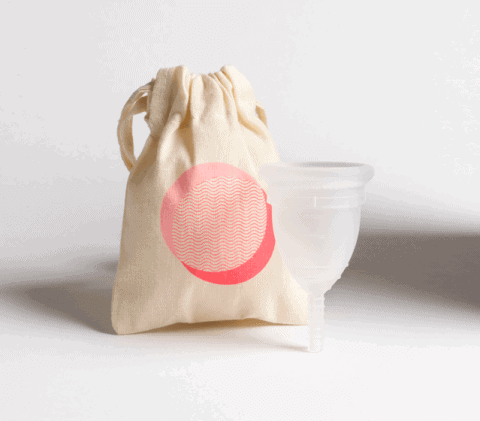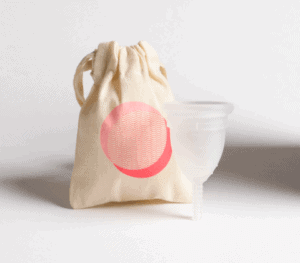 Kath explains more about their approach to marketing: "Right from the start we've been committed to not buying into the shame, secrecy or embarrassment of old-school feminine hygiene advertising. Our first campaign, Love Your Vagina, caused a massive stir, and looking back it's easy to see that it marked a real shift in the industry and its approach to communications and advertising."
In the last five years, new companies and even some industry Sanpro giants have entered th reusable cup market. Despite being the market leader in menstrual cups, unlike other manufacturers, Mooncup stuck devotedly to its core values with ethics and environmentalism at its heart.
Eileen Greene, Mooncup Sales Director, explains more: "We've seen a lot of competitors come into the market recently. However, it is clear that many don't operate with the same environmental or customer care ethics. It's vitally important to us to continue to manufacture in the UK, to ensure the highest quality standards and reduce environmental impact. We have worked hard to ensure that our new packaging eliminates waste at every step of the manufacturing process, is plastic free and fully recyclable. Our product has not changed because we know our customers want a high quality cup that is as simple and safe as possible, free from bleaches, dyes or toxins."
Mooncup is now sold in more than 50 countries worldwide. Since 2002, thanks to Mooncup users, 2.1 billion fewer tampons or pads have ended up on beaches or in landfill. It is a statistic that has played its part in the re-brand; the moon and wave design, while reflecting the cyclical nature of periods, also relates to the positive impact changing to Mooncup will have on the environment.