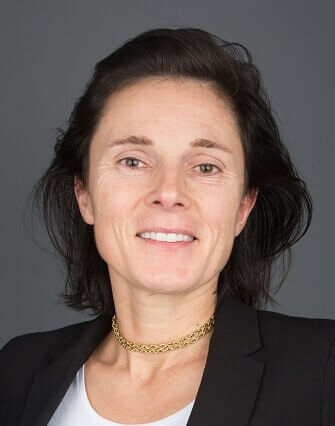 Food companies looking to speed up the launch of their plant-based products can now rely on a leaner approach to project outsourcing. iNewtrition, an Ireland-based food innovation consultancy, launched this week, with the mission to offer "agile consulting services to food and beverage businesses."
iNewtrition is a consultancy with the mission of helping businesses and organizations create food products that benefit the greater good as well as their bottom line. The agency is based in Ireland and works globally, operating remotely or on-site through a network of technicians, scientists and entrepreneurs from different parts of the world.

"iNewtrition's added value," says Founder and Director Dr Raphaëlle O' Connor, PhD, "is in how we work with food businesses. Companies can get in touch with us at any stage of their innovation journey, whether it's just an idea for a new product, an issue with an ongoing project, or lack of internal resources. We provide just the right amount of support they need, without necessarily a full project management contract, or the usual back and forth of emails and meetings."
In her 25 years of experience as a food scientist and technologist, Raphaëlle worked as an entrepreneur with start-ups and SMBs, and also managed global and strategic food innovation projects for Wyeth, Pfizer and Nestlé. It was during her corporate experience that she had the idea for a new type of agency: "Working with consultancies, we would typically go through long onboarding processes, many exploratory meetings and elaborated offers, before actually starting to work. That often killed momentum, which is very important with innovation projects. That's when I realised there had to be a better way."

iNewtrition operates through a network of technicians, academics and entrepreneurs from different parts of the world. Their expertise includes consumer behaviour, market trends, food technology and regulatory compliance. Together with its consulting services, iNewtrition has launched its website inewtrition.com.
"It's an important part of our mission," says Raphaëlle. "We want it to become a reference not only for plant-based food and beverage businesses, but also for other professionals in the food innovation space, who can find useful resources and create new partnership opportunities."