Global household brand, Pure Planet Club, recently launched the Marine Collection, an eco-conscious toilet paper line, with six ocean-inspired designs. The new product is designed to celebrate the creatures, large and small, that the company and its customers are saving one roll at a time. 
The designs available on the new collection include the Dugong, a marine mammal species that include the Manatee and inspired maritime fables of mermaids and sirens; the Orca whale, the Seahorse; the Seal, Turtles, and the Blue whale.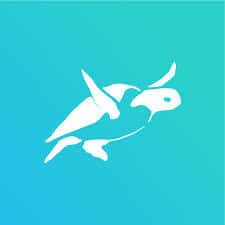 Driven by the statistics that nearly nine million trees are flushed down toilets and eight million tons of plastic are deposited in the oceans annually to make standard toilet paper, the company introduced its 100% plastic-free and tree-free toilet paper in 2017. All lines are made using 100% plant-based materials including bamboo and sugarcane waste. They are biodegradable and made using renewable and recycled materials. And all are septic-safe, vegan-friendly, cruelty-free, BPA-free, and recyclable. 
Christina Kjaergaard, Commercial Manager at Pure Planet Club, says, "Toilet paper is something we can't avoid using, but we can make the conscious choice to use plastic-free options and therefore minimize damage to our environment. Since launching in 2017, we have seen an increasing demand in the US market for plastic-free, plant-based, sustainable solutions for everything we do in life; toilet paper being one of many areas for improvement."
The environmental impact of standard toilet paper on the environment includes water waste. It takes almost 140 liters of water to make one roll, 15% of the planet's deforestation, and the destruction of approximately 27,000 trees per day. 
"Through our shared belief that there are more sustainable solutions for our everyday business, we can make small changes that go a long way to protect future generations," says Christina.