Plant-based beverages are classed as drinks similar to dairy-based beverages in terms of texture and flavour as well as the nutritional benefits they offer. The market for plant-based beverages is dominated by plant milks, of which soy-based drinks are shown to have the fastest growth in a new report.
They are lactose-free and manufactured using plant sources such as soy, coconut, oats, rice, wheat, barley, and nuts. The health benefits of plant-based beverages have resulted in their wide-scale adoption in numerous applications.
According to MarketsandMarkets the global plant-based beverages market is estimated at USD 12.5 billion in 2019 and is projected to grow at a CAGR of 12.0% through 2025. Due to the global rise of veganism in addition to rising cases of lactose intolerance, the consumers have chosen plant-based beverages as an alternative to dairy.
TABLE 1 Lactose INTOLERANCE RATE, by ETHNICITY
| | |
| --- | --- |
| Ethnicity | Lactose Intolerance Rate |
| Asian | 75%–95% |
| African | 75%–95% |
| Native American | 79% |
| Black American | 75% |
| Hispanic | 51% |
| Caucasians (ethnic groups in Europe) | 21% |
Source: Intermountain Healthcare Organization and Johnson & Johnson Inc.
Integrating value-added ingredients and flavor innovation in plant- based beverages could be an opportunity for the plant-based beverage manufacturers. Plant-based beverages are also highly rich in nutrients and are used to reduce cholesterol level, improve cardiovascular health, and diabetes control; this has led to an increase in their consumption for the treatment of various diseases.
TABLE 2 Plant-based milk TYPES and Nutrients
| | |
| --- | --- |
| Plant-based Milk | Nutrient |
| Soy milk | Proteins, omega-3 fatty acids, and fiber, manganese, and magnesium |
| Almond milk | Protein, manganese, magnesium, and copper. Rich source of vitamin E |
| Oat milk | Rich source of fiber, iron, vitamin E, and folic acid |
| Coconut milk | Vitamin D and potassium. Contains iron and fiber |
| Hemp milk | Contains nutrients omega-6 to omega-3 essential fatty acids. Other nutrients include magnesium and phytosterols as well as some calcium, fiber, iron, and potassium |
| Flax milk | Low-calorie; high in essential fatty acids |
Source: Agricultural Research & technology Organization (US)
Asia accounted for the largest share in the global plant-based beverages market
Asia is the largest region in the plant-based beverages market. A large number of Asian population is lactose intolerant, which is the most important factor driving the demand for plant-based beverages in this region. North America holds the second largest share in the global plant-based beverages market due to the rising health awareness among North American consumers along with the increasing demand for low-calorie and low-fat food & beverage products.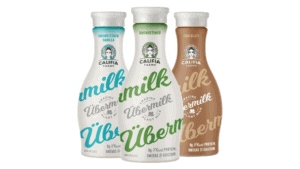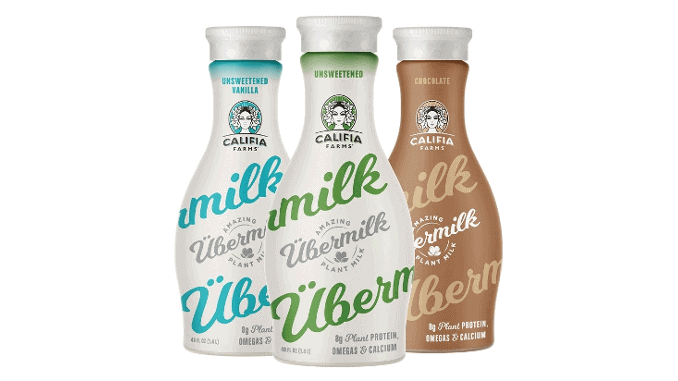 Soy based beverages projected to be the fastest growing segment in the global plant-based beverages market
Out of all the sources of plant-based beverages, the soy based beverage is expected to grow the fastest. This is because Soy milk is highly rich in nutrients and can be compared to the cow's milk. It comprises of high-quality protein, B vitamins, potassium, iron, dietary fiber, and bio-active components, including isoflavones and phytosterols and helps in fighting cancer, cardiovascular disease, and osteoporosis.
Milk is the most consumed plant-based beverage
Milk is the most preferred type of the plant-based beverages and holds the largest market share. Other beverages include shakes, smoothies, and nogs.
The key manufacturers in the market includes Whitewave Foods (US), Blue Diamond Grower (US), and Hain Celestial (US) who have undertaken expansion and investment activities to increase their market presence and cater to the growing demand for the plant-based beverages.