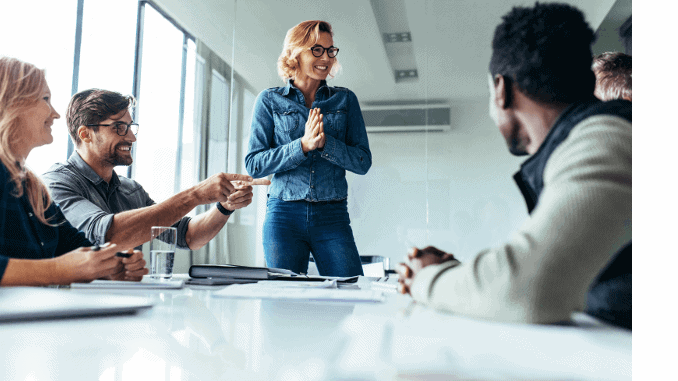 In 2018, Vegan Leaders launched a coaching program to help motivated vegan employees incite a change in their workplace. The Vegan Leaders Corporate Initiatives Support Program – provides a coach and a step-by-step game plan for six months for those seeking assistance in the workplace.
Many vegans do not advocate for veganism in the workplace, quoting the lack of support from management and the lack of interest from colleagues. However, employers already care about wellness, diversity and a triple bottom-line (people, planet & profits). With the right approach, the vegan message can be fitted into any of these. Many companies already have vegan employee groups, various plant-based-themed events and other initiatives.
Vegan Leaders launched the Corporate Initiatives Support Program to help create more of these successes. The idea is that none of this is a rocket science. Any vegan can change their workplace if they decide to do it and work through the basic steps outlined in the Vegan Leaders Playbook.
Primary Care Physician signs up 52 co-workers for a vegan reset program
Diego Ponieman is a primary care physician practicing in New York City with SOMOS Community Care, a network of around 2500 physicians, specialists and service providers, mostly serving the Hispanic and Chinese communities in need. The organization set a groundbreaking 5-year goal to reduce avoidable hospitalizations by 25%. Diego designed a 10-day vegan reset program that provided a certain portion of plant-based lunches, recipes and guidance.
52 out of 160 employees signed for the full-immersion 10-day program and in just 10 days participants reported an average weight loss of 4-6 lbs, decrease in waist circumference by 1-2 inches in average, lower cholesterol of about 40 points in average (with a decrease in LDL cholesterol and triglycerides) according to blood tests, better mood, sleep, and digestion.
Successful collaboration with a corporate sustainability initiative
Randi Dolan, a firmware engineer based close to Nashville, cared about her fellow employees, the health of the planet and ultimately about animals, she wanted her co-workers to realize the impact of their food choices. The Vegan Leaders program encouraged Randi to use the avenues already in place at her company to bring this message to her co-workers.
Randi contacted PCRM who connected her with one of their Food for Life program instructors. Randi then met with the "Sustainable You" program director at Schneider Electric to discuss bringing this program to her office. At the beginning of 2019, Schneider messaged employees through their Yammer forum to apply to be a "Wellness Champion" at their respective locations. Randi saw this as her way into the budget meetings and a way to drive her vegan health related initiative. Becoming a "Wellness Champion" allowed her to ask for a budget for the Food for Life program.
Interested parties can make contact here for information about the program, which is free.