Actual Veggies has some great news to share with our readers today. The New York brand is set to launch at all locations of Next Level Burger from January, adding to rollouts in PLNT Burger and Pincho and bringing the total food service footprint to over 35 locations. This is in addition to the current restaurants serving Actual Veggies burgers such as LA hotspots The Nice Guy and Delilah.
Actual Veggies is doing some seriously original work with plants; our favourite concept being a breakfast burger that comes in pink and blue varieties. This work has been recognised not just by retailers like Costco and Kroger but by high-profile investors including the venture arm of rapper Post Malone's management team, Electric Feel Ventures, and ​​English footballer and Inter Miami MLS player Kieran Gibbs.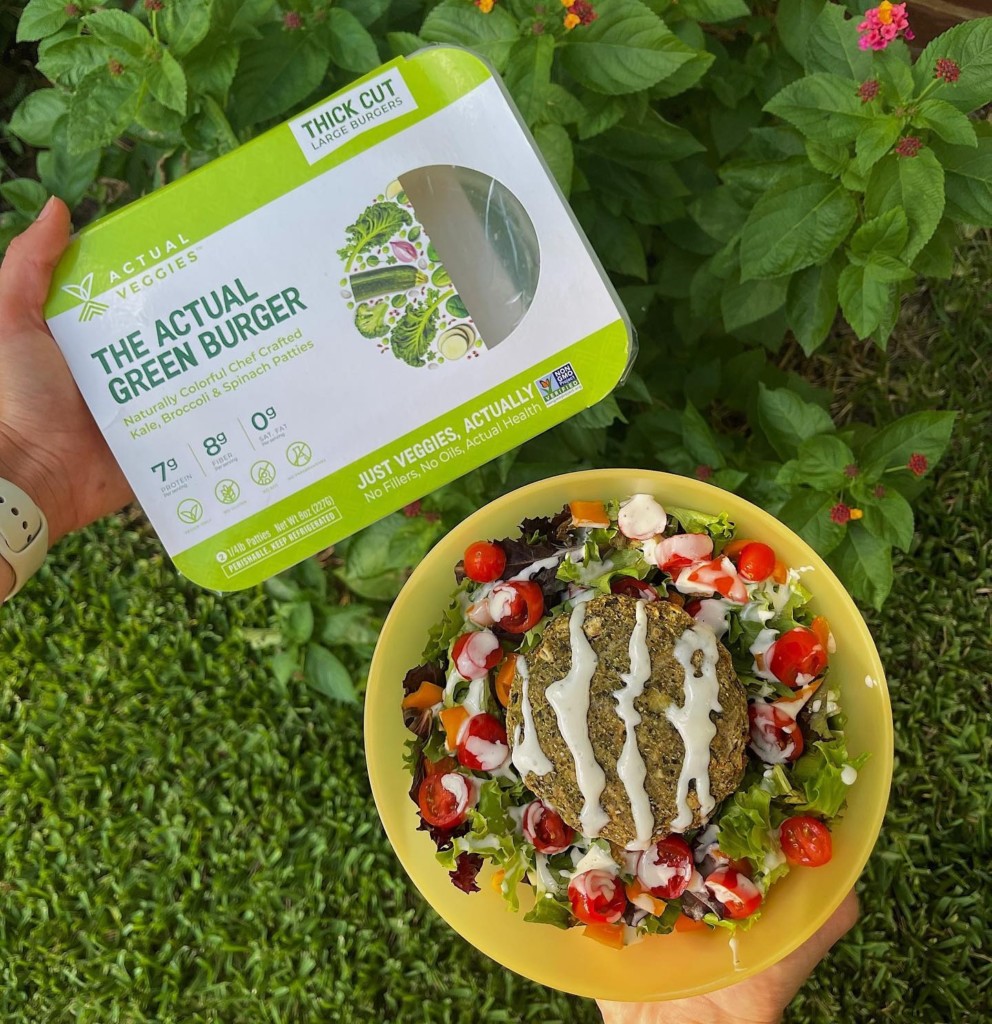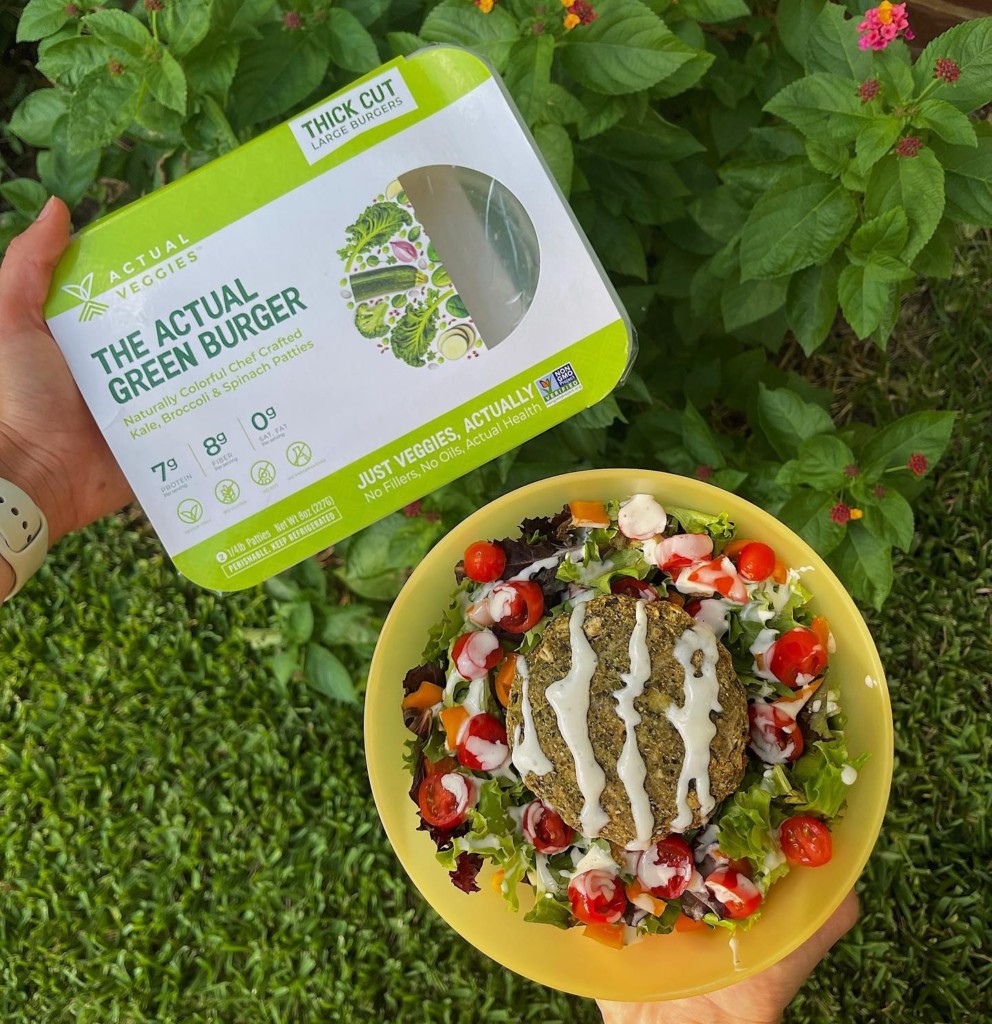 When we published our most recent news piece about Actual Veggies and posted the link online, the verdict on LinkedIn was unanimous – people overwhelmingly agree that they want to see (and taste) actual veggies in their burgers! So we were dying to speak with co-founders Jason Rosenbaum and Hailey Swartz.
What is the story behind the creation of Actual Veggies?
Co-founder Jason stopped eating meat for health reasons and one day was eating lunch with other co-founder Hailey, convincing her to split a veggie burger. After a delicious experience, they discovered they could not find a restaurant-style pure veggie burger at the grocery store. The entrepreneurial juices started flowing, which ultimately led to the creation of Actual Veggies.
Tell us about your current portfolio and the inspiration behind them
We launched with four different flavored veggie burgers each highlighting key ingredients. And when we say highlighting, we mean you can really see and taste the key ingredients.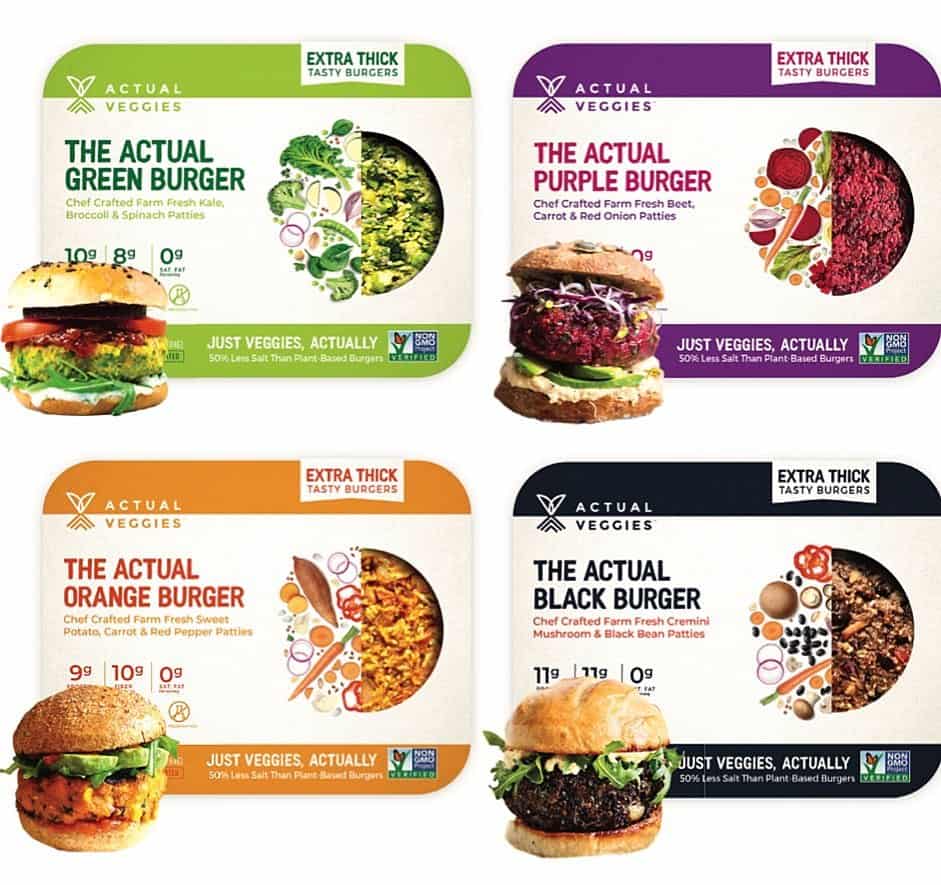 The Actual Black Burger – Black Bean, The Actual Green Burger – Kale, The Actual Orange Burger – Sweet Potato, and The Actual Purple Burger – Beet. We really focused on natural colors and identified very vibrant veggies as the lead ingredients.
"you can really see and taste the key ingredients"
Our burgers are each ¼ LB thick patties and are meant for the refrigerator (instead of the freezer). Although for shelf life constants many of our retail partners place us in the freezer, it is suggested to thaw in your refrigerator prior to cooking. Unlike most veggie burgers currently on the market, Actual Veggies do not fall apart when cooking and have an amazing texture and consistency.
What is your current bestseller and why?
The Actual Black Burger, it seems that a black bean veggie burger is the most familiar for those making the jump from a beef or imitation meat burger. This is by far our best seller!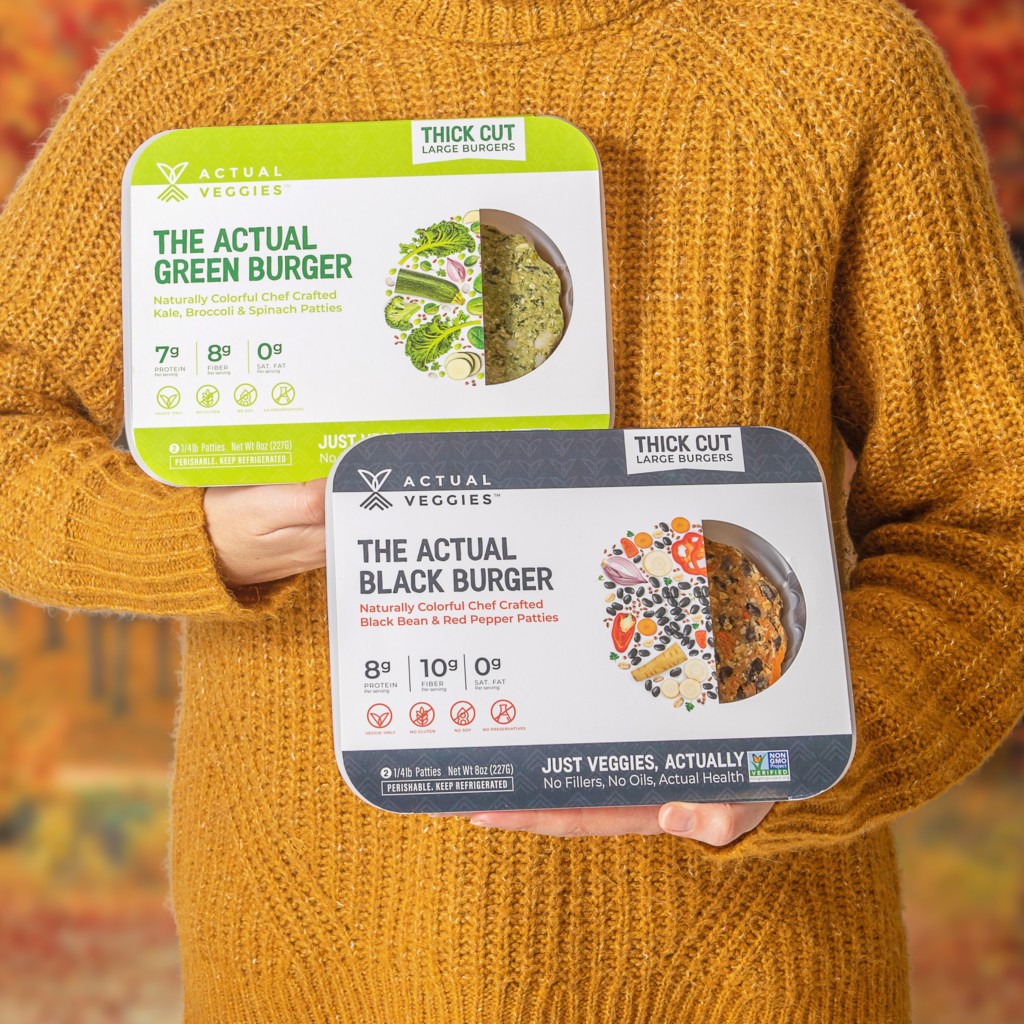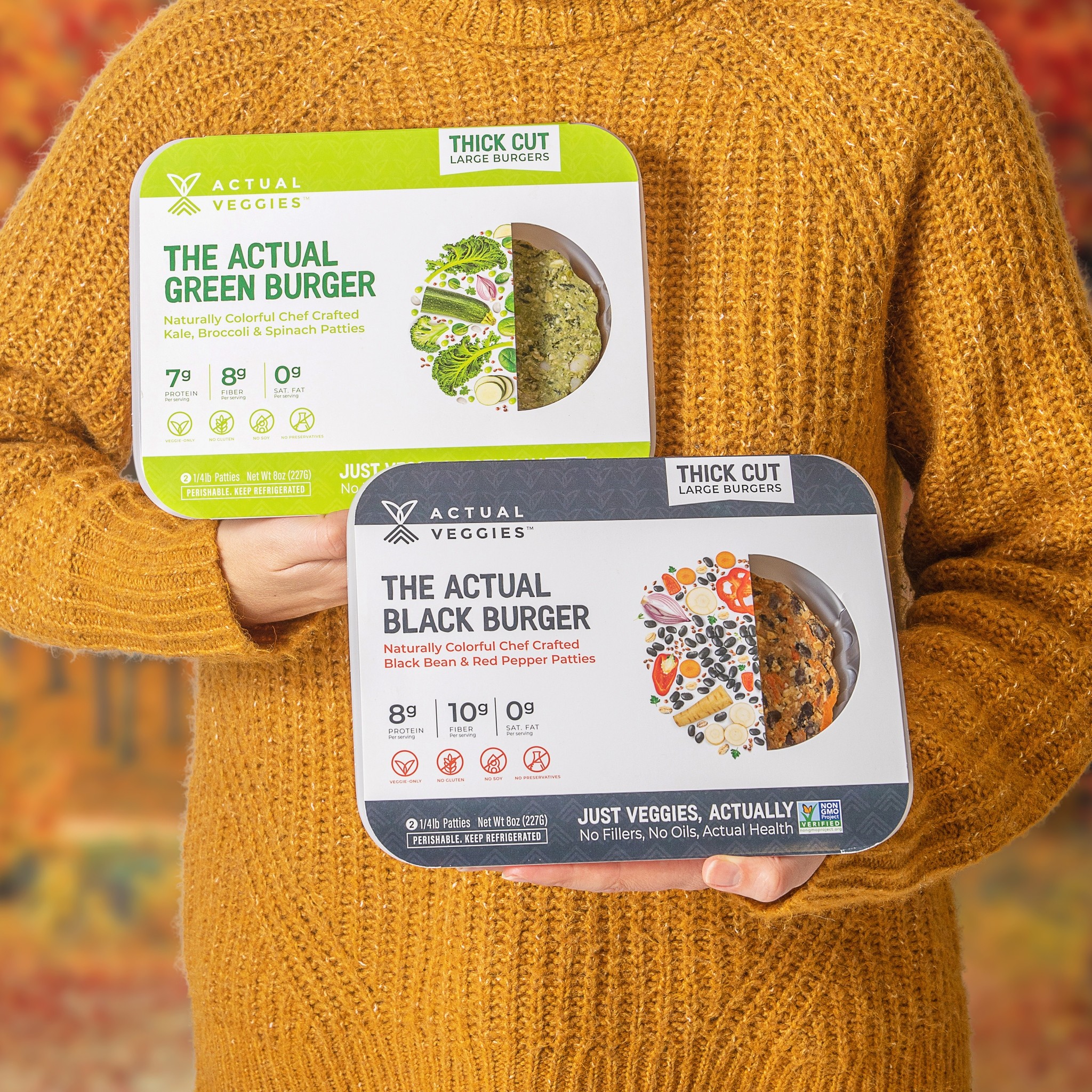 What kind of impact is Actual Veggies bringing to the US veggie burger market?
Actual Veggies is in about 3,000 retail stores and over 30 restaurants and schools. Actual Veggies is leading the charge in bringing back VEGGIE burgers.
You recently launched nationwide into 1,000 Kroger stores – congrats! Tell us more about this cooperation and what it means to your brand
Launching in over 1,000 Kroger stores is a massive milestone for our mission. The Kroger team is very aligned with our products and mission to bring back real food. We initially met with the Kroger team in March at Expo West trade show and worked on a launch plan which came to life about a month ago! We launched in 10 Kroger Banners/Divisions: Kroger Michigan, Kroger Cincy, Kroger Atlanta, Mariano's, Ralph's, QFC, Smith's, Fred Meyer, Kings Soopers and Fry's,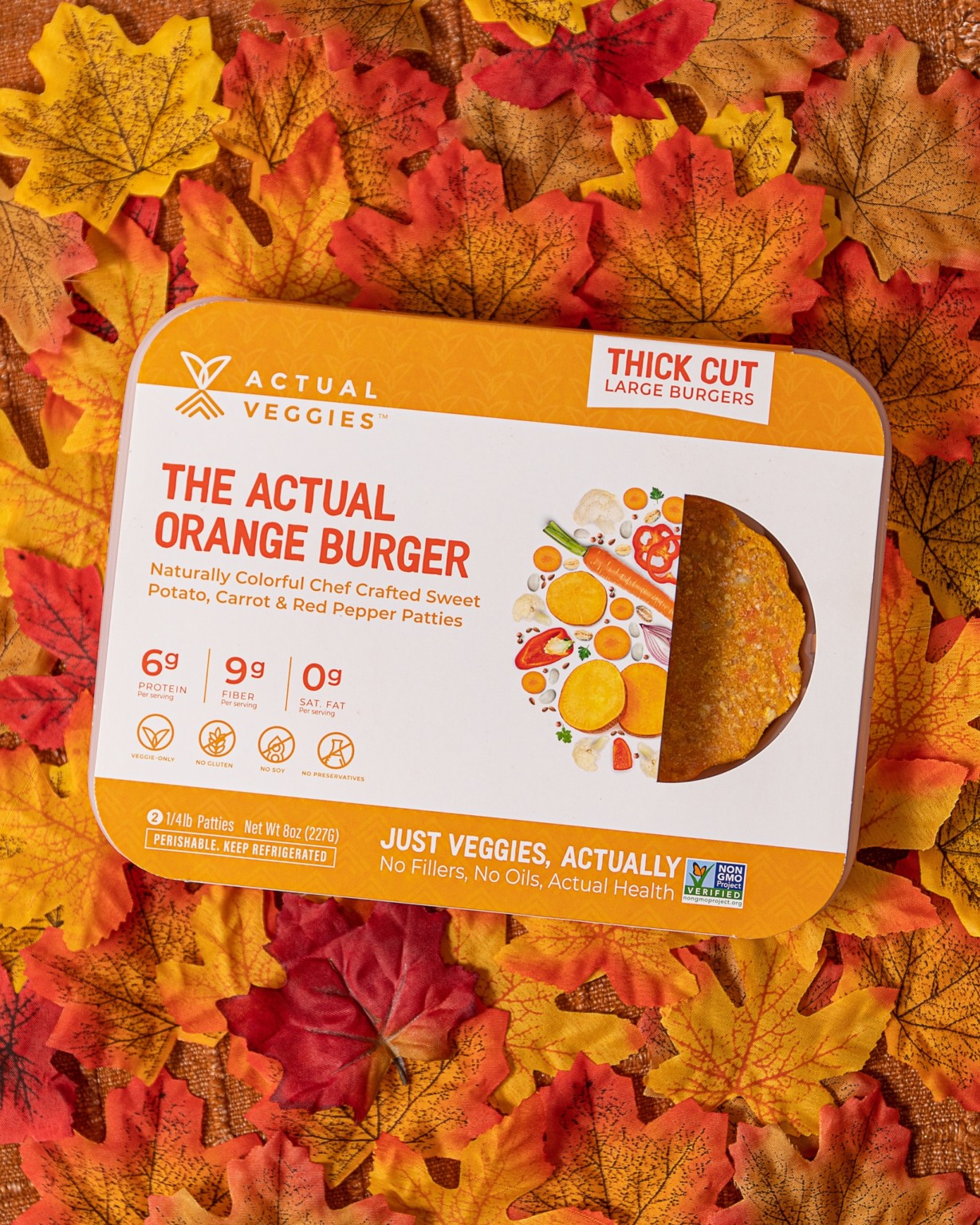 In what other retail locations can consumers buy these products and are there any further plans for retail expansion?
We are available in just about every state! Some of our retailers other than the Kroger family include: Wegmans, The Fresh Market, Giant, Market District, Heinen's, Gelson's, Big Y, Plum Market, Woodman's, Hy-Vee, Festival Foods, Sendik's, Fresh Thyme, Mom's Organic Market, ShopRite and many more! Also, our e-tailers include: Imperfect Foods, Hungryroot, Blue Apron, Purple Carrot, QVC, Weight Watchers, Marley Spoon, Gorillas, Getir and Butcher Box (coming in January).
We are launching with restaurant chains PLNT Burger and Pincho in January – Restaurant expansion will be a big part of our 2023 strategy. We do have plans for further retail expansion as well!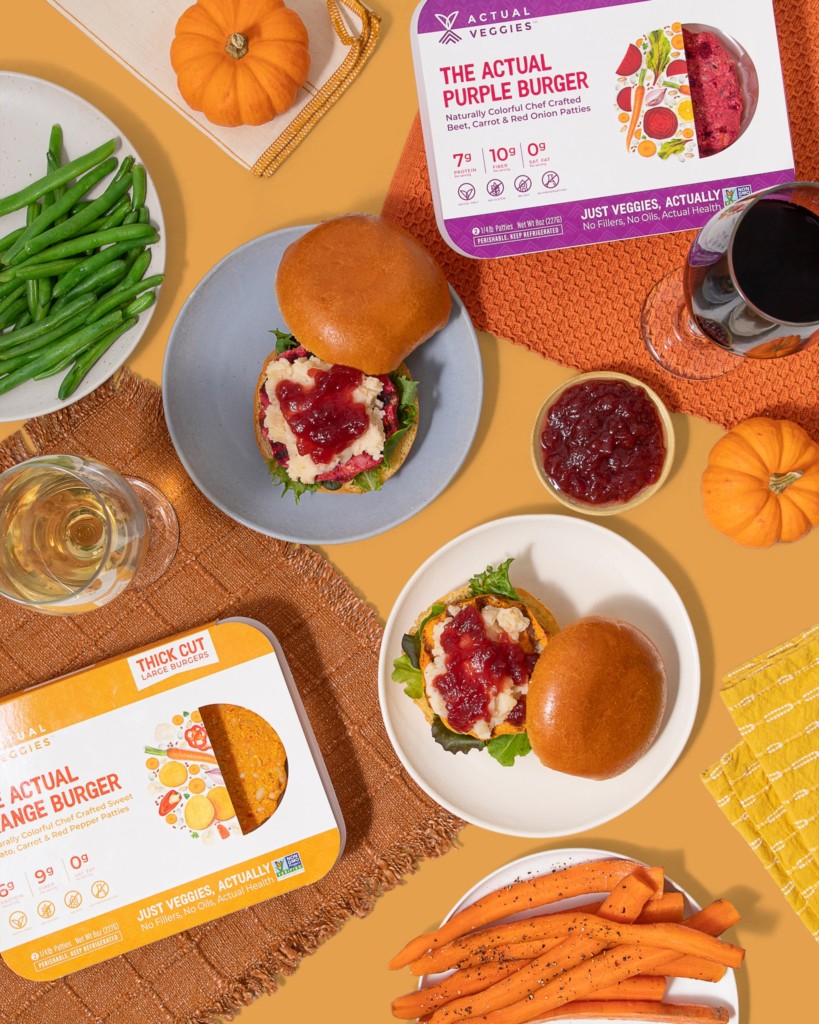 Are you planning on entering the European market (hint, we want you over here!)
This is definitely on our radar!
Actual Veggies has raised over $5M to date – what are the key factors that make your company a great option for investors?
We are a fast-growing startup run by a team that has proven we can make things happen! We have amazing in-store data and continue to succeed in multiple channels such as natural, conventional and online. We have a ton of new products in the pipeline. Come join us on this fun journey to bring veggies forward!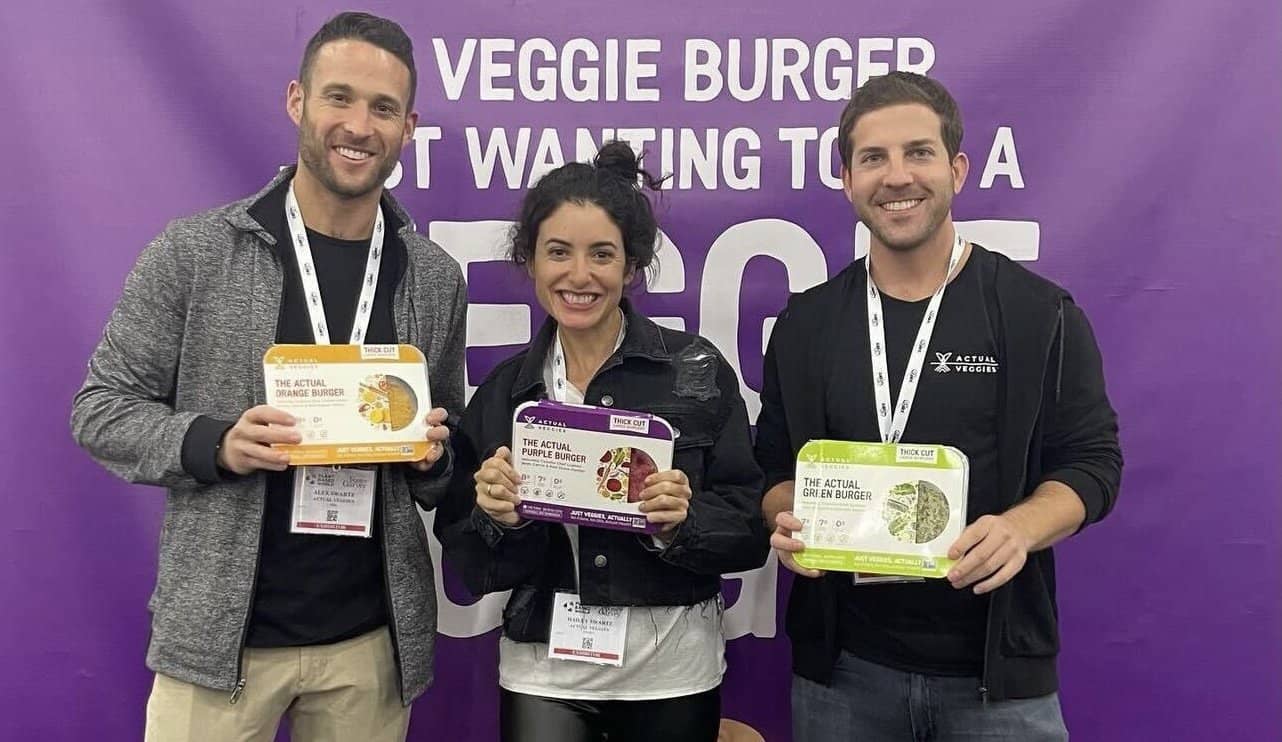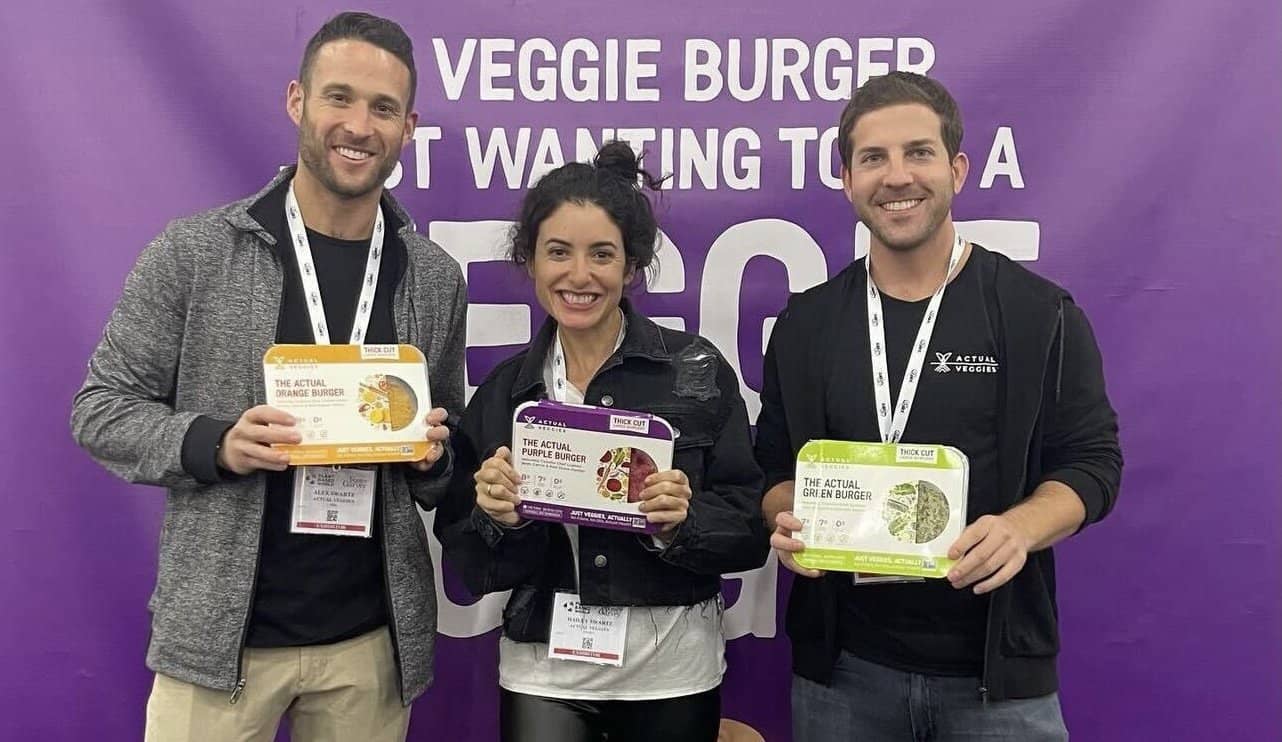 Tell us about your new projects for the coming months and hopes for 2023
We are soon launching Veggieballs with some of our online partners. We are really excited about these because they are a perfect addition to pasta, salads, tacos and sandwiches. Like our burgers, veggies come first!
Also, we are soon launching our most decadent burger yet; The Actual Truffle Burger made with white truffle, gourmet mushrooms and black beans. This will soon be available in small batches on our website and will be launching at the end of Q2 exclusively with one of our retail partners. It tastes amazing, can't wait for everyone to try this one!
Shop for Actual Veggies at these US retail locations or at the online store here.